Prior to finding good solid information and about rescues for guinea pigs, my daughter loved going into pet stores to look at the animals. We had never lived in a place where we were allowed pets but now we did. In February of 2003 my daughter, Dayna fell in love with this little 3 month old red and white guinea pig at a pet store. She said she wanted him because they had the same hair color.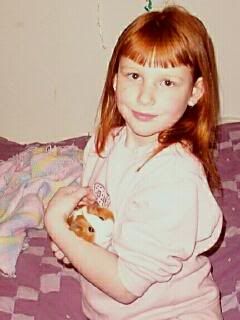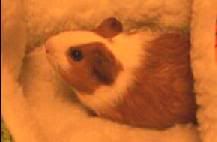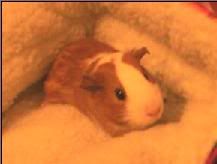 We brought him home and she thought long and hard for a good name, she came up with Scooter because he scooted around his cage. Scooter was a good boy, he loved to be held and even trained us when he needed to go pee, when he was done he wanted more hugs. Right off the bat he was comfortable with us, he would curl right up like a little kitty.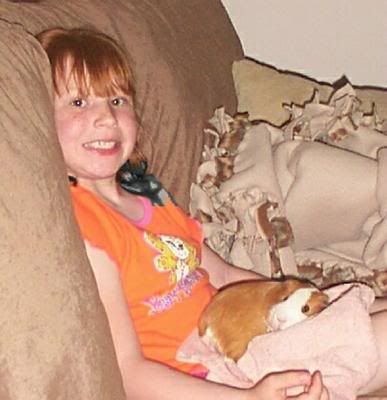 He loved to play with Dayna; she would put him in her Barbie cars and slowly push him around her room, stopping at the Barbie tent for a campout. He would climb out and dig in to the veggie picnic Dayna had setup for him.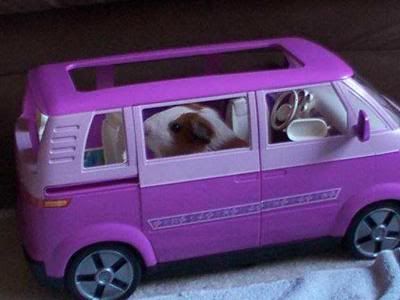 Those two were inseparable.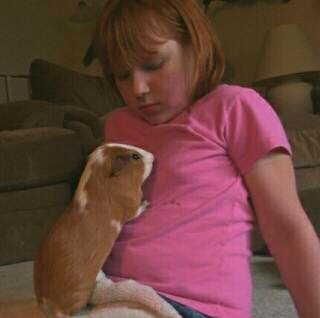 Even watching TV, Scooter loved to hand out in her sweatshirt hood.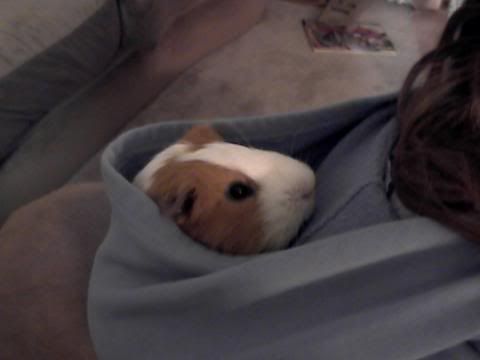 I had never had a guinea pig before, but quickly fell in love with Scooter. He loved to climb up and hide behind my hair.
On March 31st, 2004, Scooter passed away at the age of 16 months from liver failure according to the vet. A week before he had his molars filed down, but his little self wasn't strong enough to recover.
We shared one loving year together and will always remember our Scoots.
We miss you Scooter! March 2003 – March 2004