Sudden Sorrow
The afternoon of February 4, 2005, I left for work at a quarter to two. All the piggies were munching happily as I walked out.
At about 10:45pm I arrived back home. I went into my room and looked at the cages. I noticed Chloe seemed to be lying down, she was partially hidden by a towel hanging down from the half-level. I reached over to wake her up, but she didn't respond. I recolied my hand in horror. She was dead.
I started crying hysterically and screaming "no" over and over again. I felt like I couldn't breathe. I was in shock. She was barely a year old and had shown no signs of illness. For at least ten minutes I cried. I called my mother and could barely get the words out. I was hyperventilating so much that I became physically sick. I felt like I was being crushed.
I got myself together enough to realize I had to put her in the refrigerator if I wanted a necropsy done. It was awful lifting her lifeless body out of the cage. She felt so small and flat, as if she had been deflated. I guess in a way she had. Georgia stood by her and looked confused. She kept sniffing, wondering why there was no response.
The next day was Superbowl Sunday. I am a huge football fan, and my home team was in the game. It was a mark of how much my grief had consumed me when I didn't even really care when they won. I watched the game feeling numb. Thankfully my boss was kind enough to let me have the day off.
My birthday was 10 days later, on the 15th, so my 'birthday present' was Chloe's necropsy. It was decided she had suffered from congenital kidney disease and her kidneys couldn't hold on any longer. I felt immense guilt for almost the next year. How could I not have noticed? Now, I understand that there really wasn't anything I could have done. Chloe was fated to have a short life, I'm so grateful that I was lucky enough to have her at all.
She was my beautiful California girl.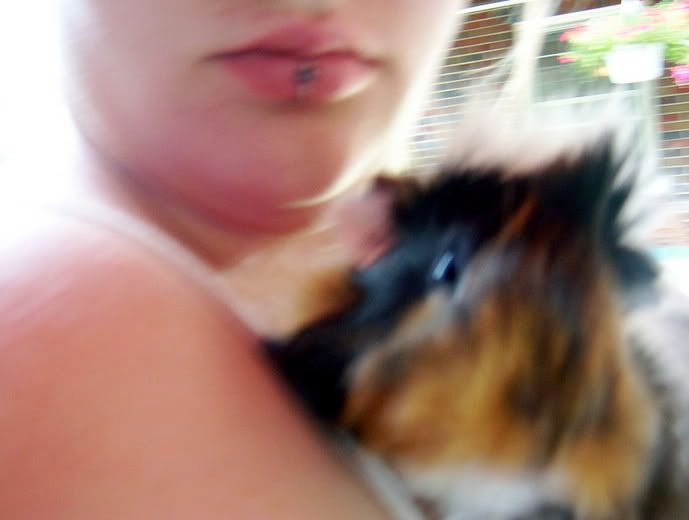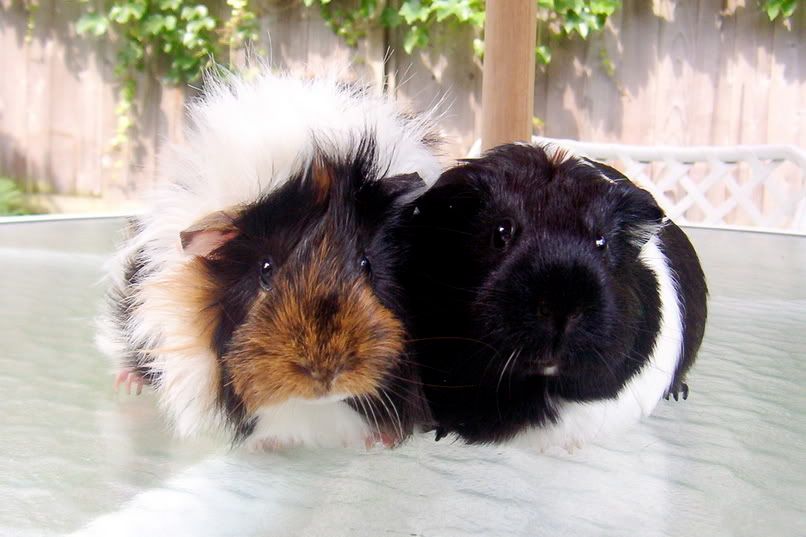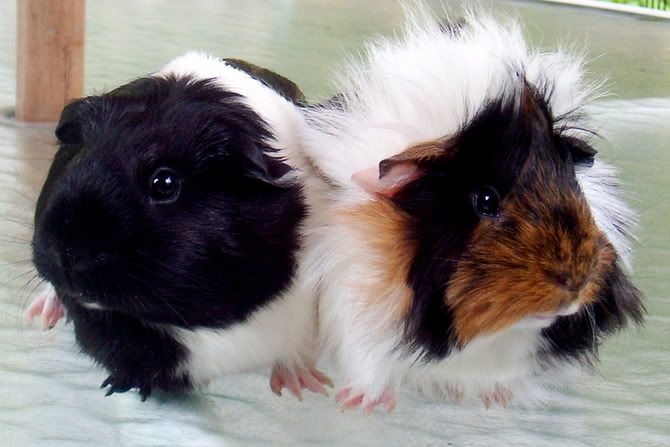 This last photo had the honor of being the February photo in the GL calendar. It was sadly fitting, not only because it was the month Chloe passed but the caption read "Mercedes and Chloe part ways".
Rest In Peace My Darling.