And here is Max's favourite predator protecting him from the ducks! Another dangerous fowl!
He's rolling the eggs-erciser I got for him. It's a cat toy. I didn't bother with the 'get used to it' instructions and just whacked the treats in and gave it to him. He sussed it right away.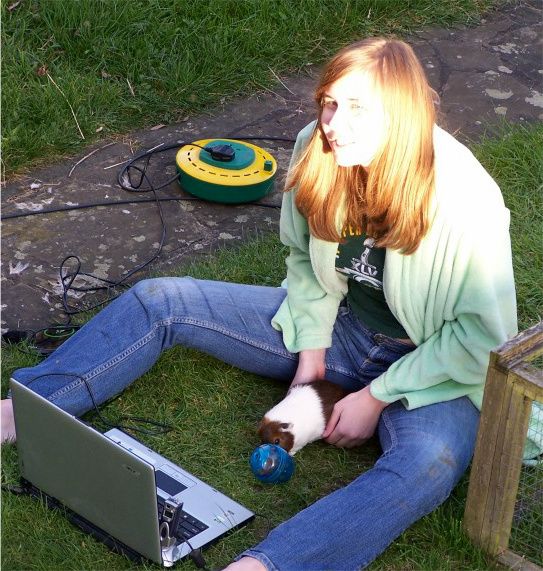 "Carrots! Nom! Nom! Nom!"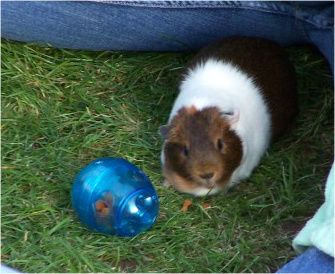 Miss Ouiser is his inspiration! She needs to look into a protection system that comes with carrots. I'm sure he'd share with her.