This is for Sus, mini'smama, angelscavies and all Mojo fans out there!
Mojo has issued the following statement:
"I am currently unavailable to make an appearance because I am occupied with a single yet vital task hand..."
"I am not sure how long this is going to take, hopefully, much quicker then grandpa's hair..."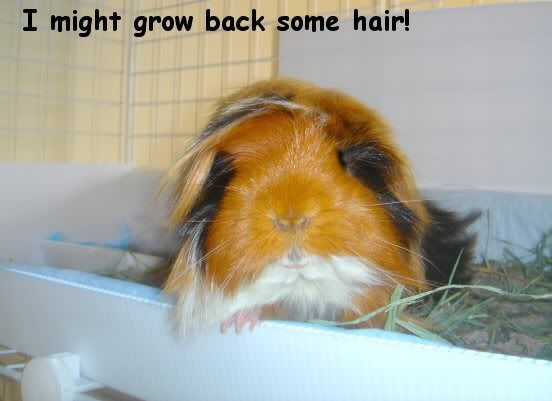 *shushed voice*
People, I am really risking my life here for these chronicles you know!
Snowflakey, look what I found on my laptop this morning....
Was this the email you got from Meimei ???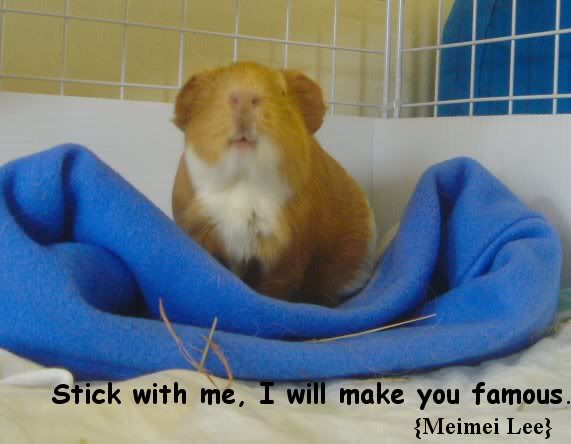 Thanks again for starting this for us! :)
Ben is going to be home tonight, forget about him, I just want the camera back!
Mobaba has a betting pool going now that by the time we take a video, Beibei, McMac and Meimei would have forgotten their tricks...???
Y'all remember to cheer for our piggies!
Ps. Dearie FossilBarb, if needed, I will be more than happy to share my wheezy Singulair and inhaler with you!
Hang in there, the first episode is about to start! :p