Cutemomomi, fear not, I am surviving on my own cooking again! I guess it really is sometimes best to give in and resort to the instruction book. I'm just not a great follower of manuals, they are only for when all else fails - or you end up starving yourself. ;o)
Meanwhile the sun has been shining (a little) and the rain has been falling (a lot) and the grass is growing outside. Luckily my cooking has not been so bad that I have had to resort to eating grass myself, but I know a little furball or two that really appreciate my attempts at cultivating a lawn!
The Ladies Who Lunch now go green.
Chilli keeps a watchful eye out for anyone pinching her share.
Tiggy has gone into a grass-induced trance...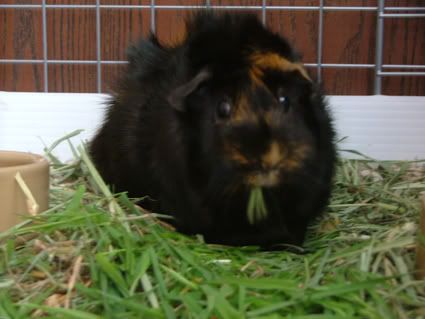 "Whoa....!"