I wish mum had let me wake up and finish shredding the paper before she took a picture. However, since I am still Stripey, that will improve the shot anyway.
Many things have happened since I last posted. Ummm....let's see...last August, mum brought TWO new girl foster pigs. Wouldn't you know, one of them was RED. That made a total of 3 RED pigs in the house. (all of them dedicated to gas passing)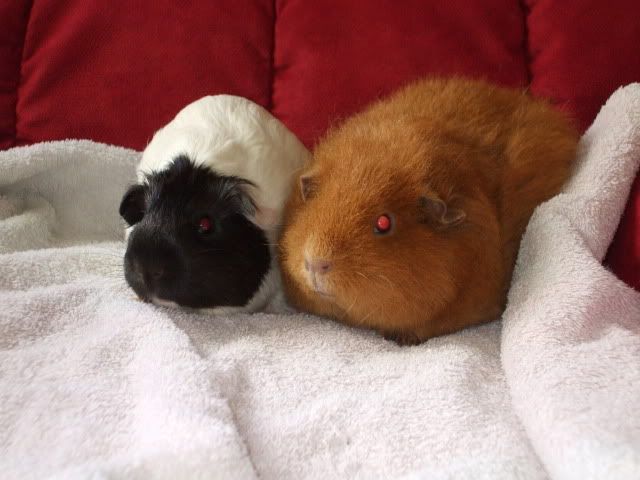 Chanel, the black and white guinea pig, had couple of very good stripes on her! I like that. It turned out that she was also full of BABIES!! (I didn't like that...babies in the tummy...eyeew) What's worse is that on Oct. 2 of 2010, she had FOUR of them...ALL BOYS. But, all four of these boys had STRIPES. That counts for something, I guess.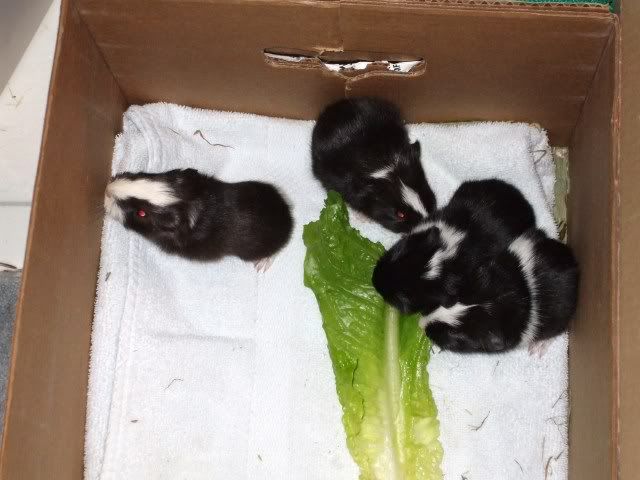 On December 4, all of the BOY babies went back to the shelter and then to their forever homes. My mum was getting worried that dad might be getting too attached to Chanel and Mama Red. (they turned into up and coming hooligans....I like that.) But, on February 5th, Chanel and Mama Red went back to the shelter and then to THEIR forever homes.
Now, it is just me, Little Red Bear, Koda The Bear, and that BOY pig, Monkey.