I hope everyone had a great weekend, I am still semi-recovering from our hike and food coma. :)
Thank you to so many of you who dropped us a note letting us know you too were thinking of our Meimei, it really meant a lot to this proud mom.
And thank you for all the candles lit, I hope unlike Ben, nobody burned their thumb!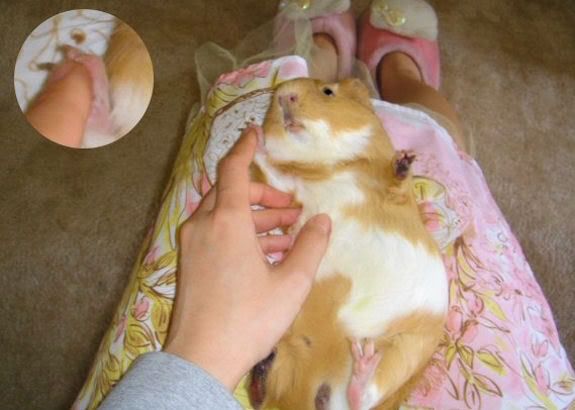 I so miss hearing myself screaming at the cage..
"No, Meimei, bad bad! Lee Meimei, I said no!"
Ahh,... the good old days.
And of course, now I spend the same amount of energy screaming at Tamago and McChompChomp!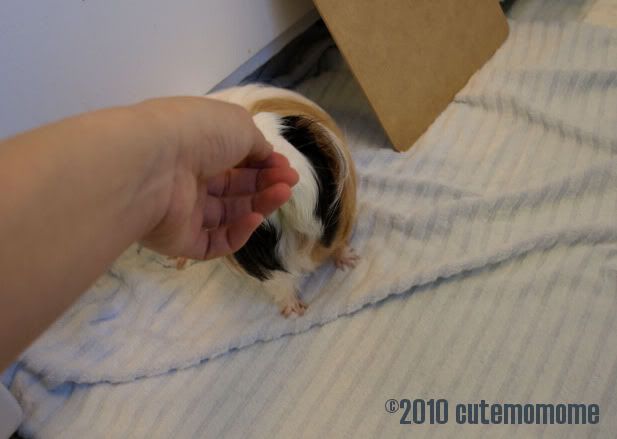 McChompChomp has now taken up a new hobby - dumspter diving.
It is not that I mind she eats left over hay and pee covered pellets, it is just that whenever she jumps in, she always does it in an angle that topples the litter bin over, which mean you have to start sweeping ALL OVER AGAIN!
*sigh*
We went down to our local Japanese market yesterday, and we bought a piece of *real* wasabi, not your powder or paste that comes in a tube, but the real thing!
Give it a try if you ever gets a chance, it has such a delicate and less pungent flavor than the wasabi-wannabe that comes in the tube! :p
I have a general question about ovarian issues in girl guinea pigs.
Is there an average age for hormonal and cysts issues? Or are all unaltered girls, young and old are vulnerable?
*I so no want to start a medical thread*
*no medical thread dance*