It's been awhile since I've posted anything on here, so I thought I'd just let you all know that my both my piggies are doing well!
And I wouldn't dare post without pictures!
They even share their food now... sometimes.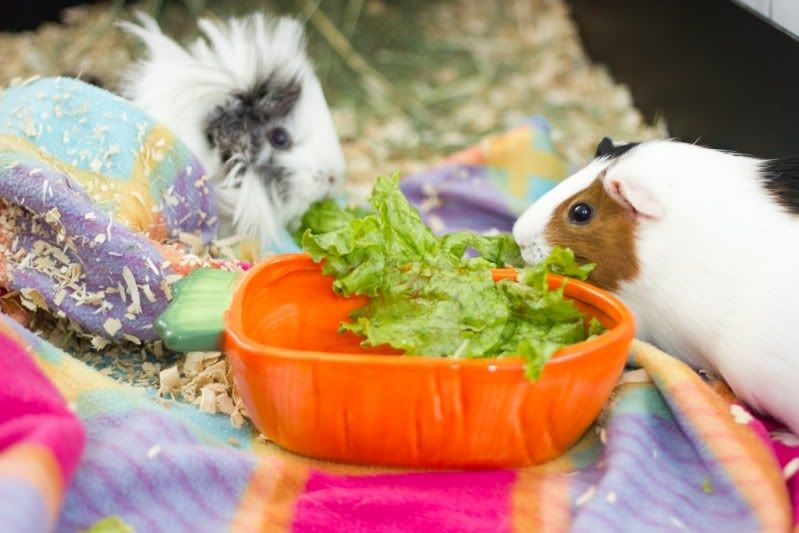 "This lettuce is SO GOOD!"
Love those pink piggy lips.