A LOT has happened to Mommy in the last couple months. More than anyone knows. She hit some really low points, but through everything she has decided to rise above it all instead of fall victim to her own feelings.
Mommy decided, with or without support from anyone, she is going to work on herself for a while. Daddy is probably 100% out of the picture now (and with that goes Sunshine). Mommy hopes some day he will figure out his life. She worries about him and wishes some day she can be there for him and help him figure things out, despite everything.
So what is the goal?
To embrace her piggy love:
Apparently this makes her unique and not weird. Who knew?
To reconnect with old friends and be there for them:
You can never count on people always being around but life is so much better surrounded by people who love you.
To meet new people:
Tomorrow Mommy is going to go meet some new people and step out of her shell. Maybe she will make a new friend.
And, last but not least..
::drum roll::
Give me (Sophie) complete control over piggy picture postings!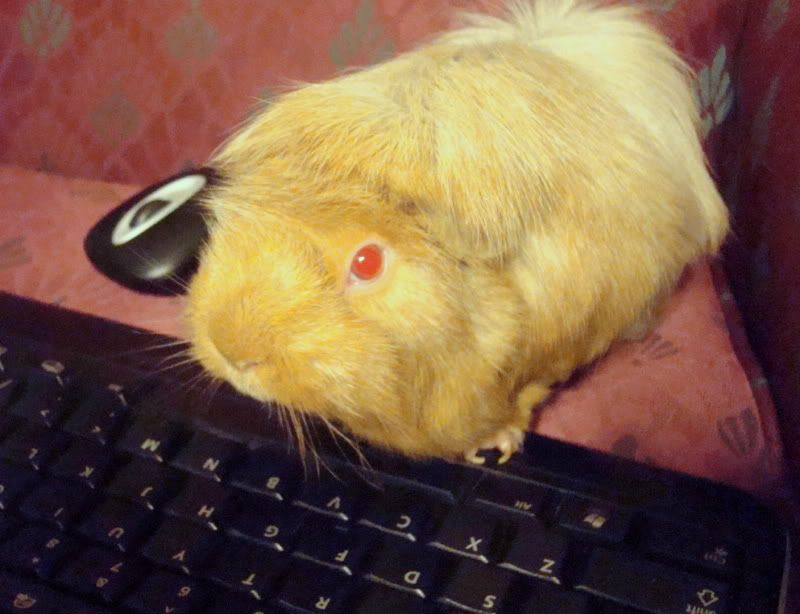 I am a master at the keyboard!
Let's see… So we got our Christmas pressies! We love our popcorn bin!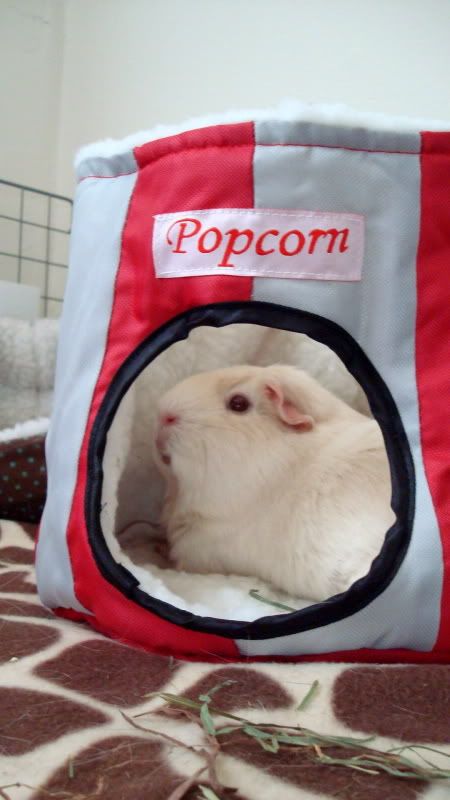 Indra liked it a little TOO much so I had to ninja it.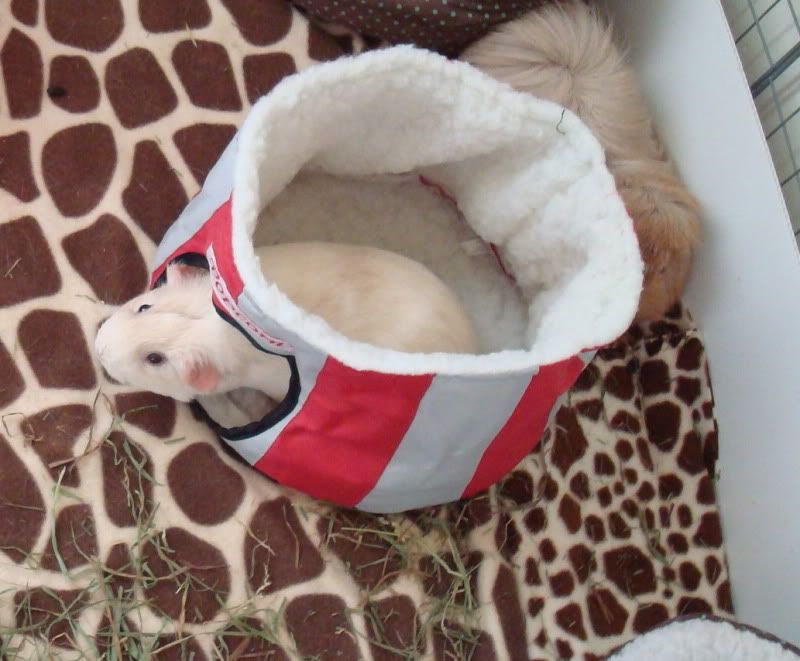 Ohh, me skoozie….
We all settled into our usual after the excitement was all over..
Yeah… Like I said..
The usual….
Maggie hasn't been taking treats from Mommy at all. She hasn't lost weight, and obviously is eating just fine from the looks of things. Mommy is going to keep her eye one things. Maggie is such a diva. Who knows!
We hope everyone here has an awesome New Year and Mommy thanks everyone for all of the kind words.
Now its time to go ni-night!