STOP PRESS! It's someone's birthday (approximately) today
We woke up to a BIG breakfast before I had to disappear off to work.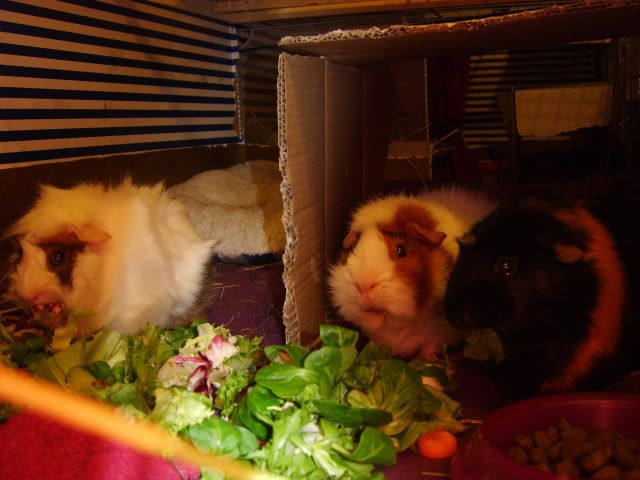 It was such a long wait, waiting until I came home with more food. "Is that nom's I smell" says Toki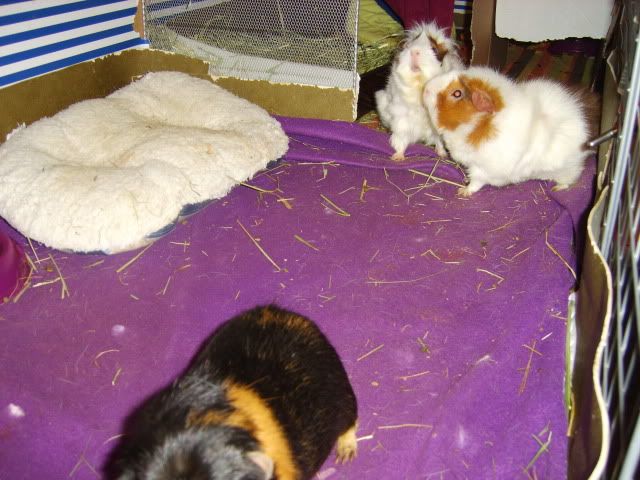 Yum! Big dinner for us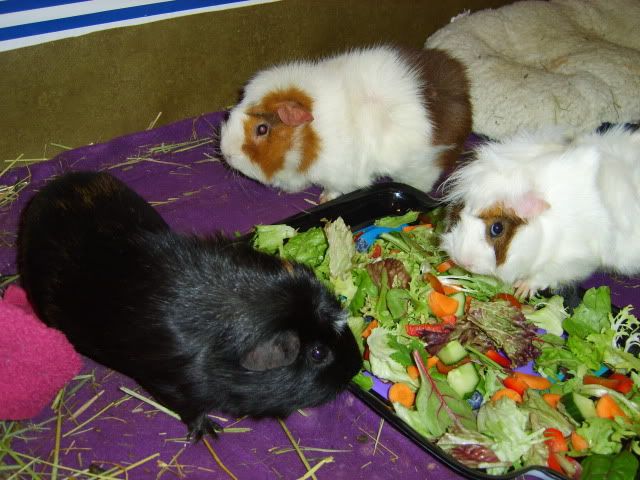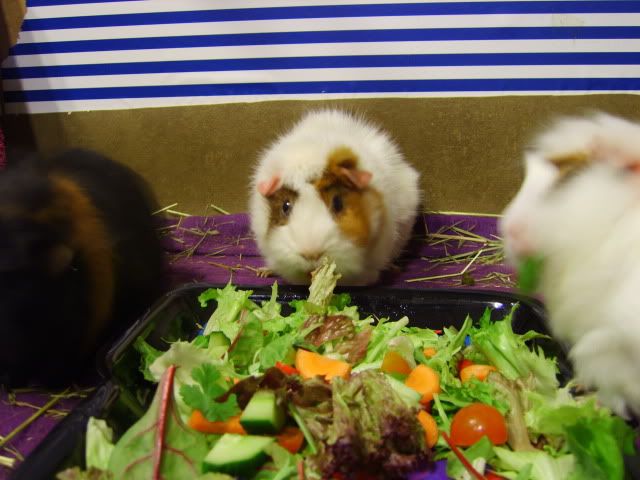 The Birthday Boy himself: Arnold J. Rimmer enjoying his new birthday present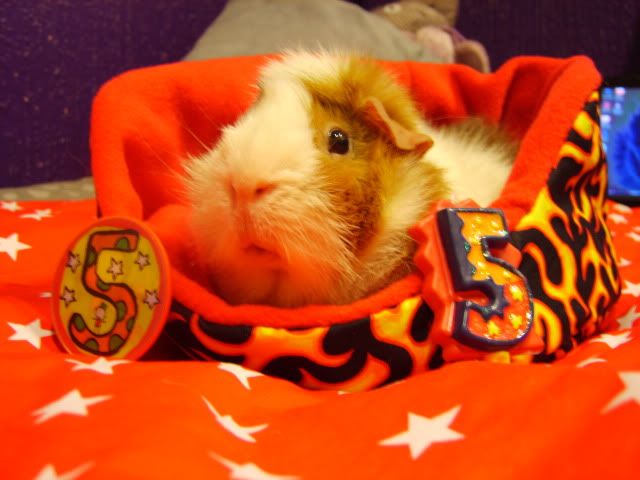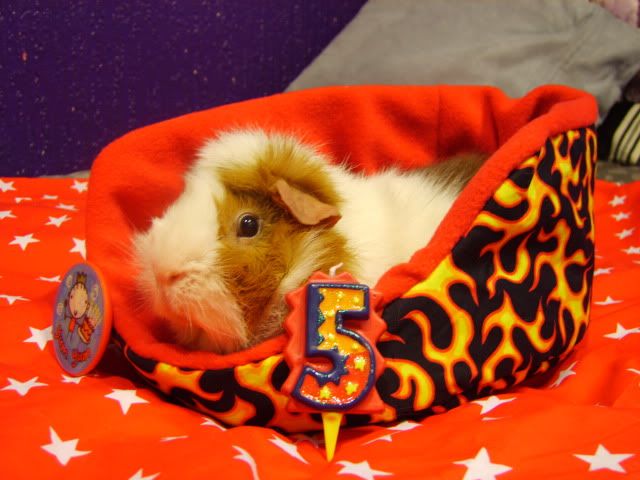 He even got into the party mood!!
"I'm not sure about this present mum, can I have the bed back please?"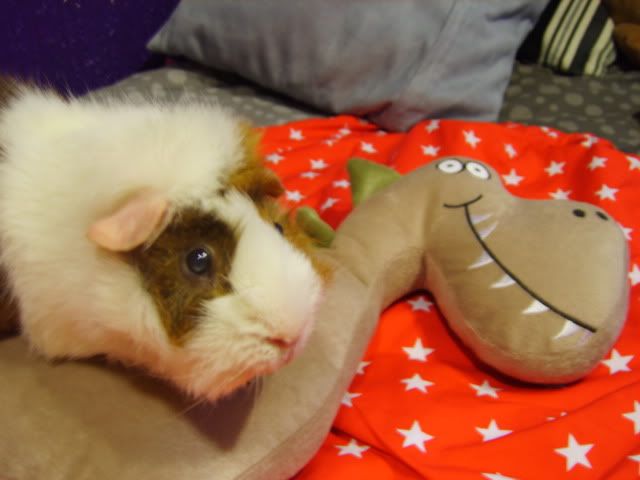 "Ah, that's better"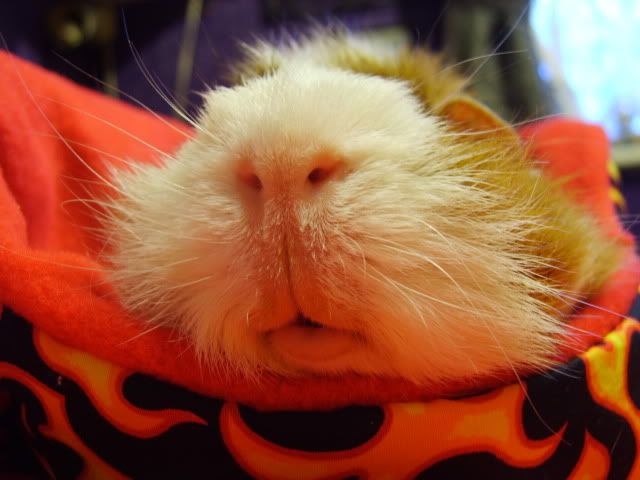 "Thank you Cavy Couture for my lovely present"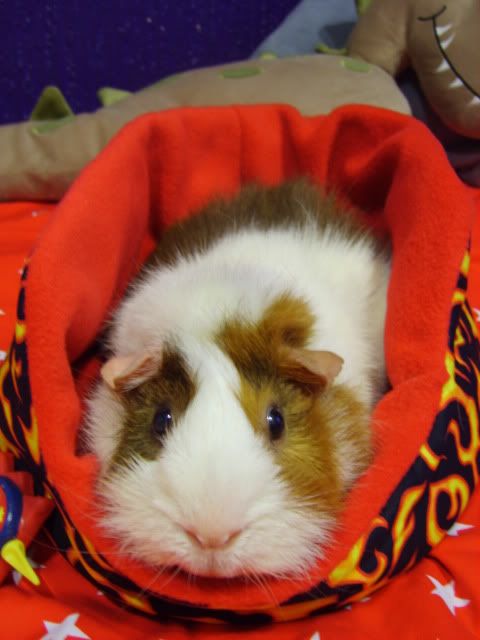 "Leave me alone now I want to sleeps"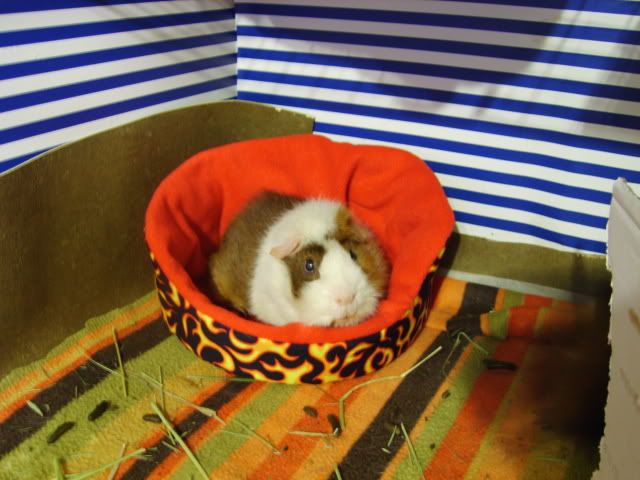 Happy 5th birthday Arnold!!