PSSSSST! Hey guys! I gotta show you something *awesome*. Dandelion told me not to share this with anyone, but this material is just *too good* to pass up. I'm just sure I'm sitting on a gold mine. I'm thinking I am going to sell these to Guinea Pig Today's off shoot mag "The Saxy Sassy Cavy for Mature Discerning Pigs" and make a FORTUNE! Hahahaha!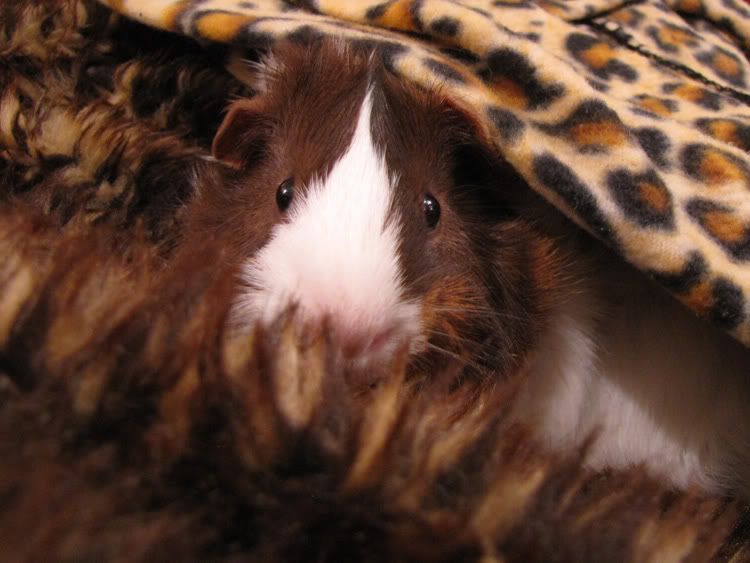 Check out his leg!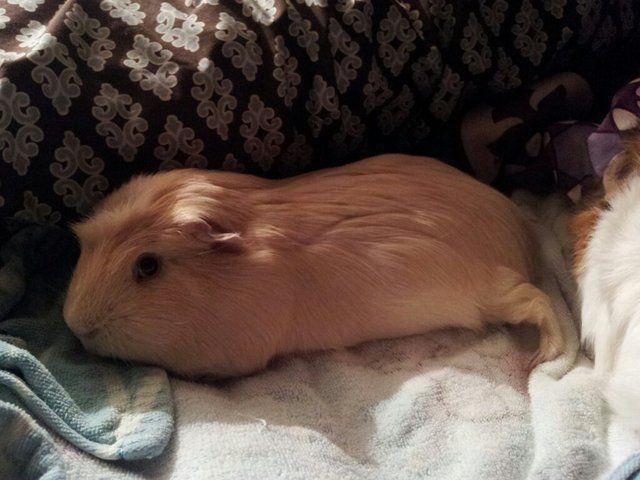 And this is a nice pose...
I hear some pig-fans are apt to appreciate a nice bottom. What do you think of Dandelion's bottom? Cash-money, right?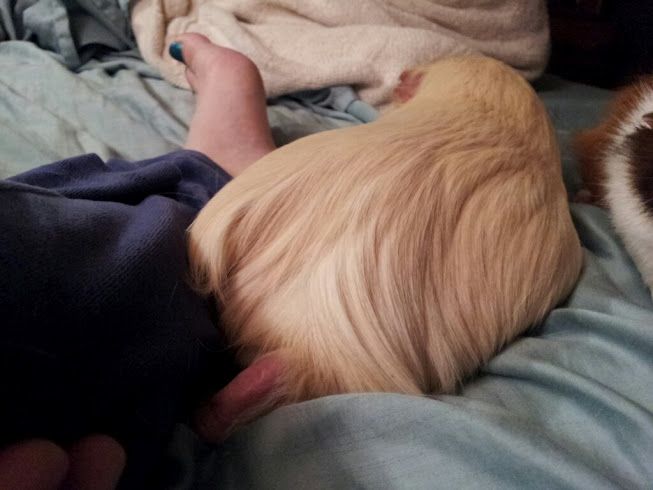 Ladies love tousled hair.
And bromance!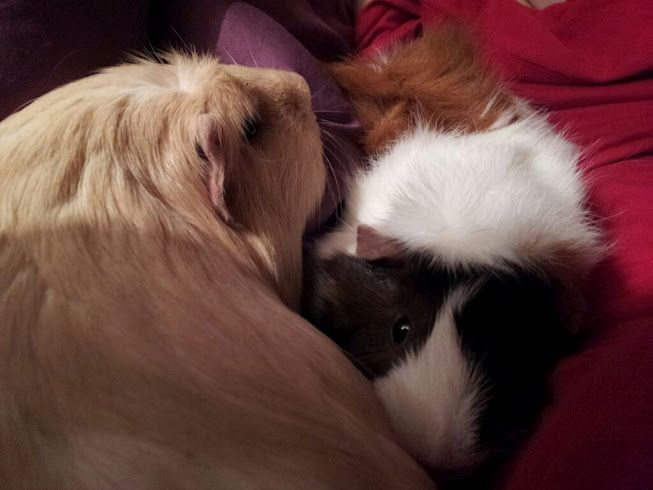 And a sweet napping picture: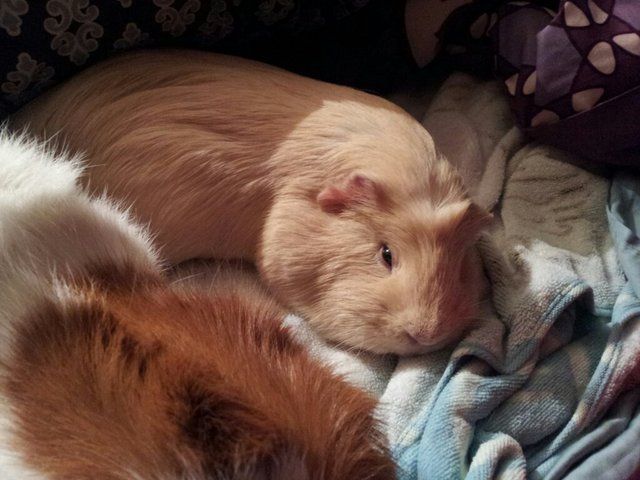 Yikes! I think I've just been caught... yep! And he's set Tumbleweed after me. Wheeek! Gotta run!