Oh gosh, how long has it been? Long enough to grow algae and cobwebs all over my chronicles that is for sure!
So I guess the word is out, yes, I will be moving. And to make the long story short, having my McTrio with me would be impossible, Taiwan had a Hantavirus outbreak in late 1980's, so rodents of any kind will not be allowed into its customs. In order to ship them in as "lab animals", I would have to be a "registered and licensed" laboratory animal's with the AWA.
It is true, I as an individual, would have no trouble bringing in legally acquired giraffe carcasses and hippo sperms than my McTrio. Before you judge, think hard of how long have you known me..
I have tried so many ways, contacted so many people, investigated so many other possibilities, (some shady ones too), before coming to the conclusion that I would have to rehome them upon my departure. And this is the part that is holding me back, the physical act of letting go of my precious babies have delayed my return time and time again.
I am not ready to go into the details, but I ask you, to lend a nonjudgmental hand and a willing ear, and let me back into world of all the good and lovely things of all guinea pigs. One day, I will have to let the go, so now, more than ever before, I will cherish each lovely day with them,…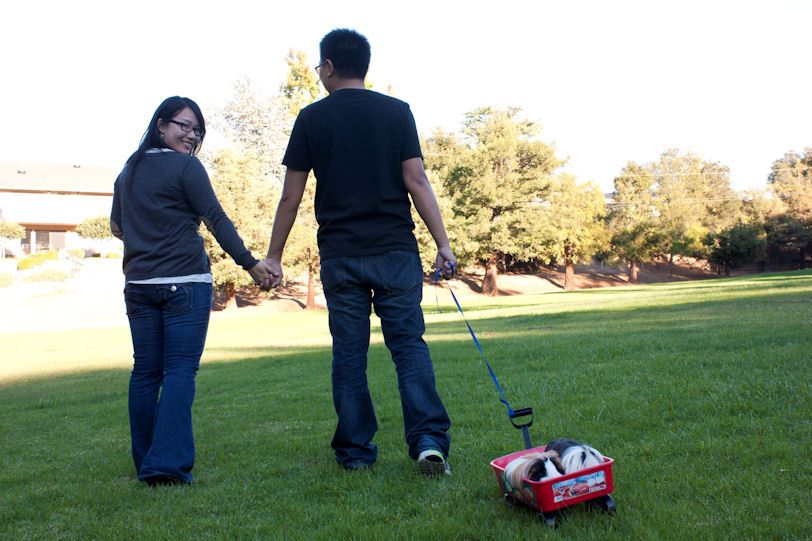 Honestly, nothing much has changed around here…
Our little Maxwell is still happy and confoosed in his little world,…
From getting a slice of our dinner salad cucumber to having his waterbottle refilled every morning, them are all the "bestest of things eva"!
*spasming popcorn*
My sweetest little Berno is still convinced that one day… hopefully soon,..
Emma will fall head over paws in love with him…
But until then, he will just sleep on that..
This picture was actually taken on the day that Mayan's said we were all gonna go kaput!
Apparently this little piggy wasn't too worried about Armageddon; living with McChompChomp has certainly put natural disasters and catastrophe into perspectives
As for my McChompChomp, well you can decide..
Took this picture on a morning when I filled an empty cereal box with a new batch of Oxbow orchard grass and a barley biscuit. A few minutes later, heard thumping and kadonking from the kitchen, and when I walked up to her cage, this is what I found…
That is an Emma, inside a box… UP SIDE DOWN
HOW she ended up so and WHAT was she doing…? God knows..!?!?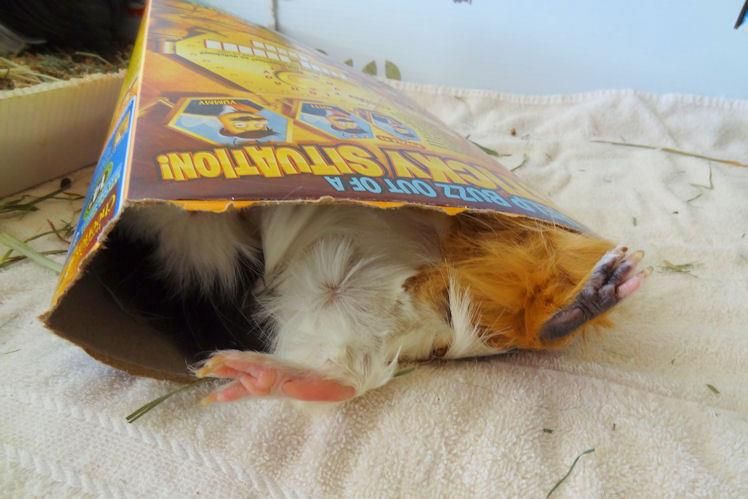 I also tweaked my cage a little bit, so now I have a PINK upper cage..!
Decked out with a Momo's Piggery chalet, which with Emma's determined efforts and strong enamel, it now styles BIG FRENCH windows.
And on those cold nights when Emma would even let Bernie in there with her, we all found her benevolence as unbelievable as Berno's face said it all!
*wad, for reals?*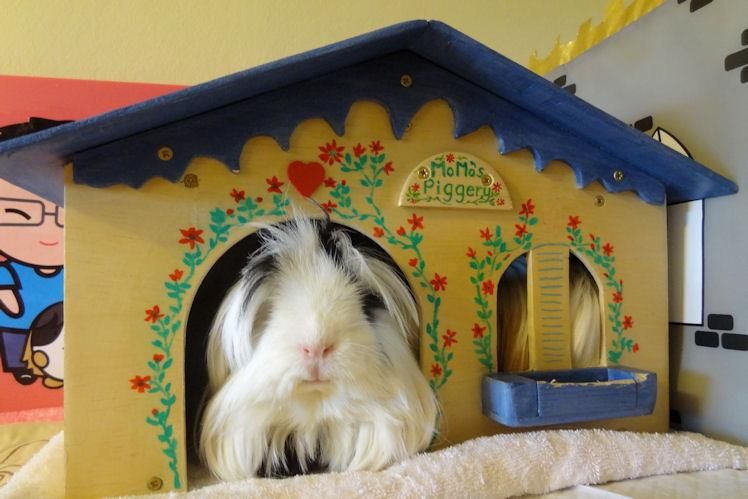 Then we upped the ante and attached the Plexiglas, oh gosh people, I can't tell you how much I miss seeing them doughy tummies though the walls…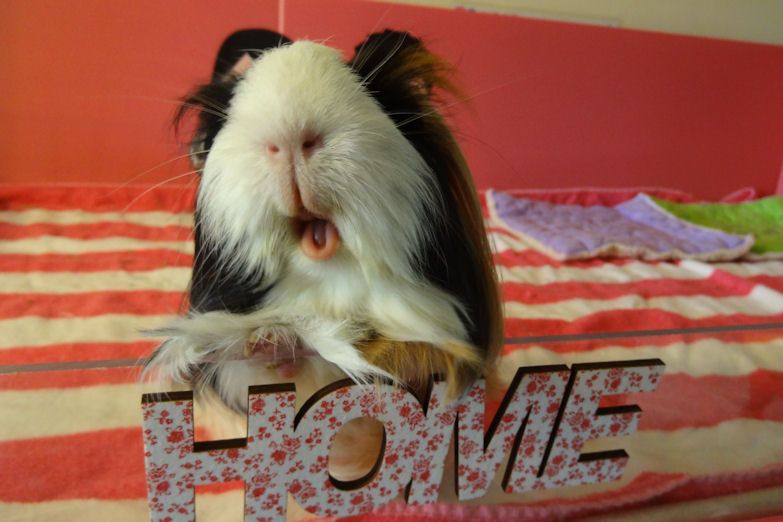 But it also made life that much more confoosing for other..?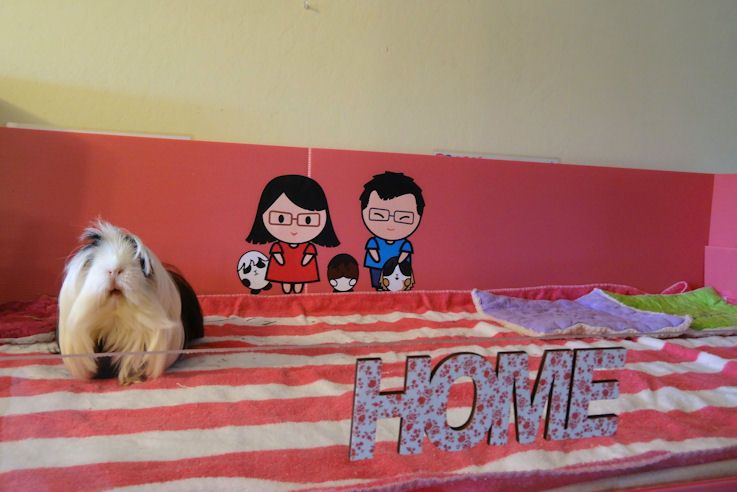 We had a fun Halloweens; there wasn't much of begging, but sure tons of treats for all!
Lookit this wee Emma witch, pictures like this constantly reminds me what a lucky person I am, to have these bootiful furkids. <3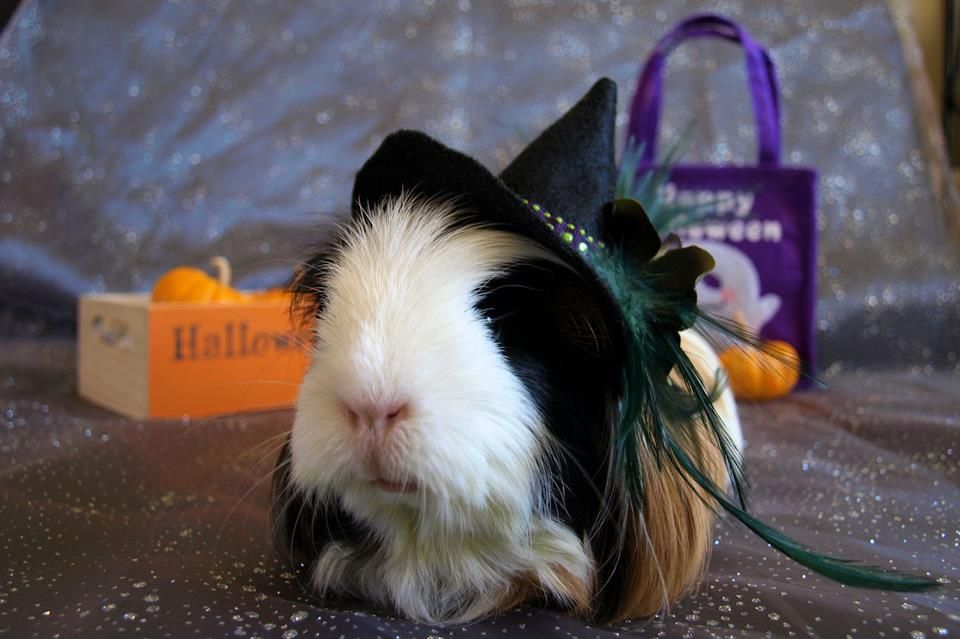 Then before the rain came down, Lora has generously invited us to the park for a day of sun and pictures. Every year, I get so busy during the pignic, I literally have no time for any pictures at all with my own piggies, so Lora came to my rescue!!
Look this pretty lady in the sun, she was such a ham…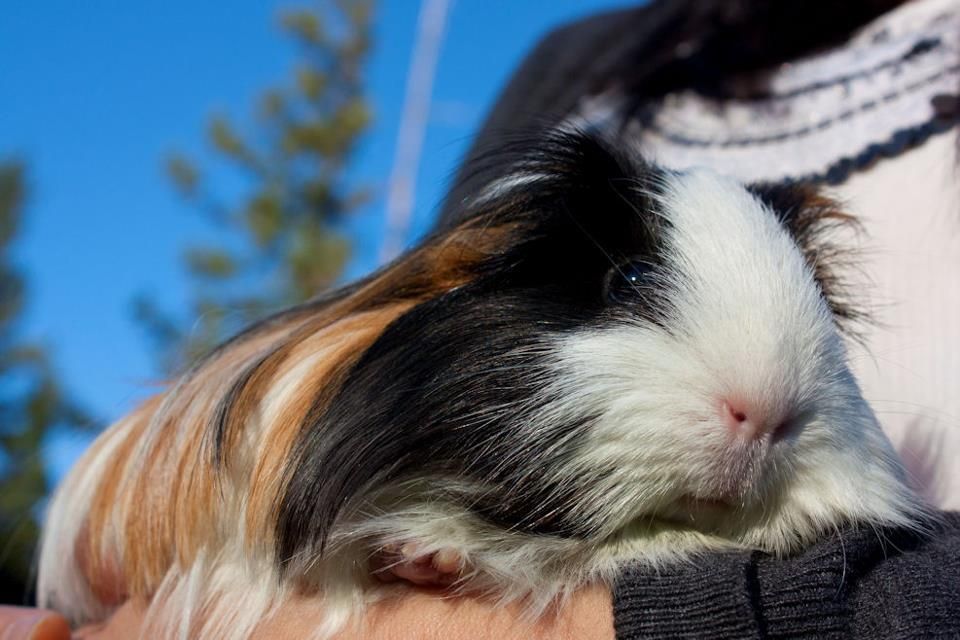 And of course, Ben sure let her know that she was loved.. !
Berno was laid back, although I have to say, the grass scared him, always searching for the safety of his chalet and Emma…!
Offering my little man some comfort while Emma chomps on the buffet below her chubby feetsies,…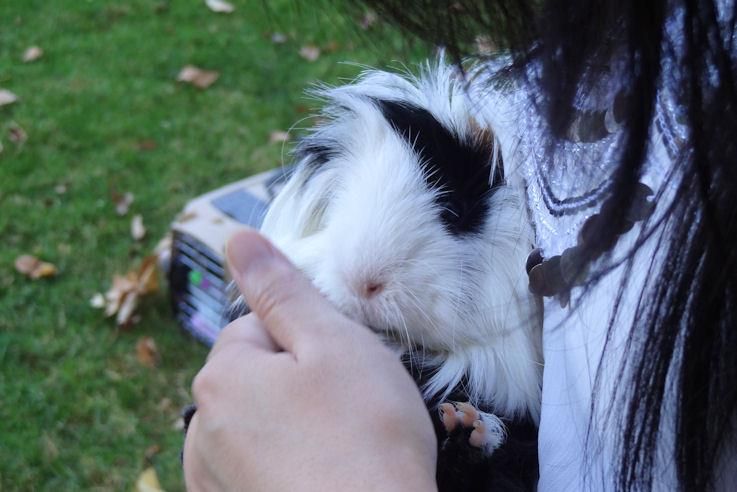 I also got to do something very fun around Christmas, I went back to 1920's London. Complete with Scrooge himself, chimney sweepers, the Queen and her entourage and mince pies…!
And ever since that day, I have developed an unhealthy infatuation with corsets, fascinators (did I say that right BrainError) and vintage krap!
So that pretty much sums up my life while I was absent from GL…
There are big changes coming this year, but for now, I just want to take every chance I have to love on an aging Emma (6 ½),…
Take every possible shots of Maxwell with his face actually IN FOCUS,…!
And marvel how does Berno sleep with his face planted on the towel,