UPDATE - All Good News Currently.
Char and her brother Bailey get along great. They love to sleep nose to nose or sometimes he gets into his hay box when he wants time alone. That's the container he brought when he moved to Char's cage.
Char in her little pink house: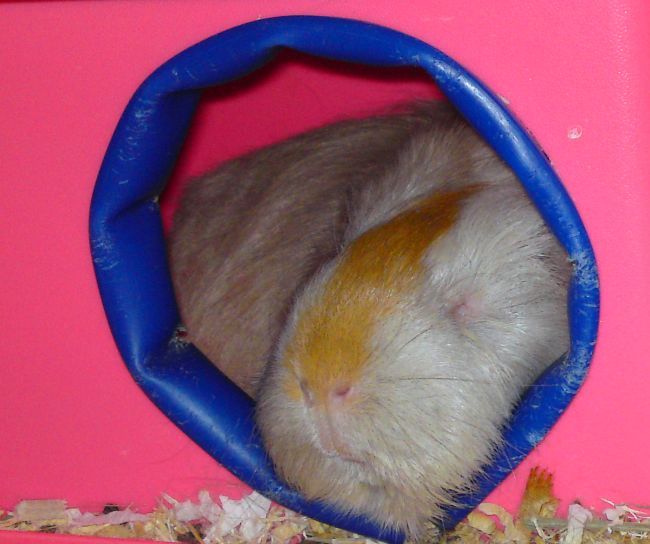 Bailey at the pellet dish.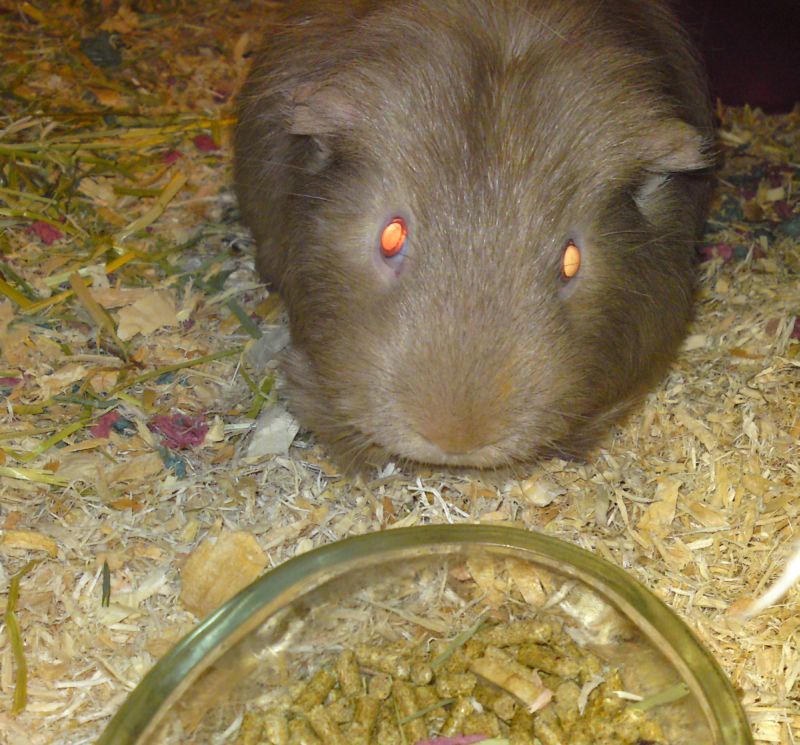 Bailey in his sleepbox/haybox.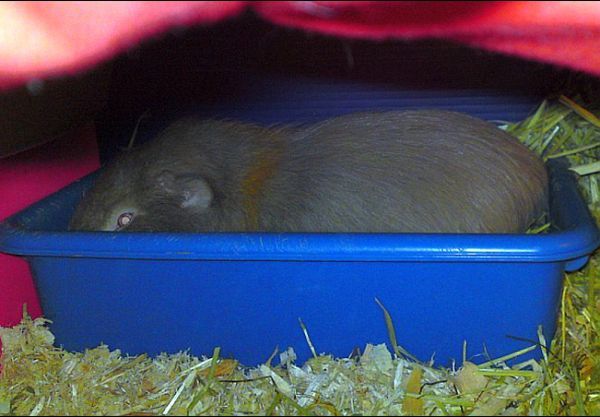 The trio of girls have been doing ok. They keep MrTex up at night though with their girlish squabbles Since Mikly left us. I have been planning to adopt another male for them since December. Yet twice the weather interfered with my trip to Lewisville and once it was my eye which I had surgery on recently. I am happy that they adopted so many during those days I missed. Though when I finally got ready to look again for boys they had no singles listed. So I went on Google and Craig's list.
I found a few possible, and was about to go to bed and call folks next morning. Then I did one more search and found a really needy pig in Temple Texas at a dog/cat shelter. A call went out for help getting him to a foster home till I come back through the area on March 8th after a trip already planned and half paid for. We got both donations and help getting him out of there. Windespirit drove down and got him and is fostering him till I get him for which I am very thankful.
The new guy's Trio of gals to be.
'Quiza, Tika and Ruby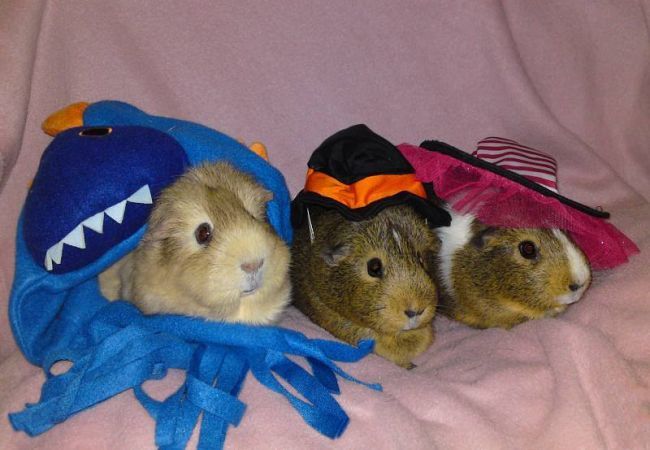 Recent photo of 'Quiza and MrTex.
She sure is Daddy's girl.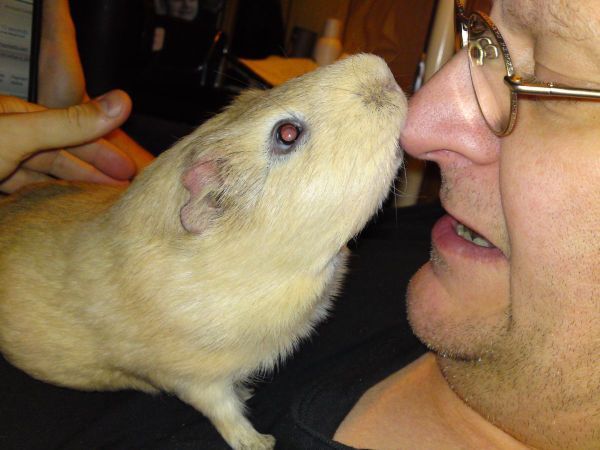 The new guy was called Piggy in the dog rescue. So I went searching for the perfect name for him. I Had always imagined that IF I ever got another orange pig it would look like Reuben, my avatar pig, minus ridge. But this guy was orange and fluffy, So the Sherbert from Sherbet name I had saved seemed not quite right. I looked at all sorts of of things from our current theme that we just happened on after Foster Pig failed to remain just a Foster. Finally settled on this: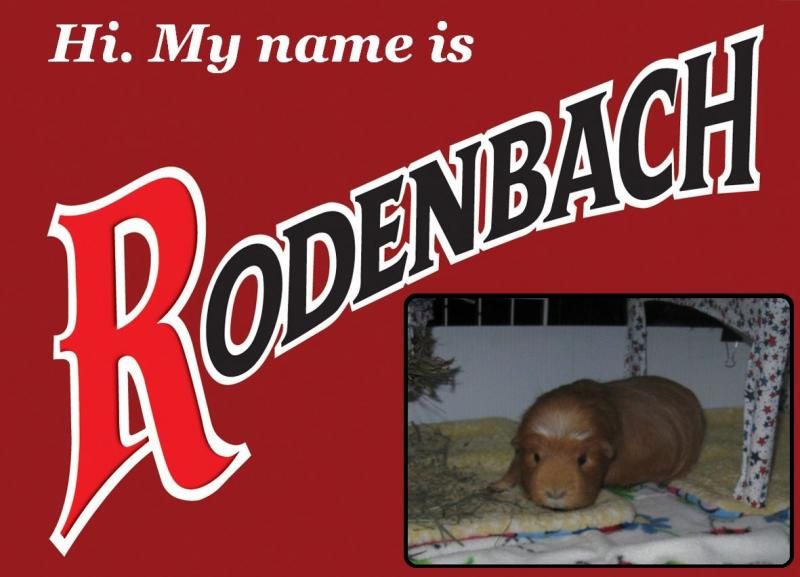 Pronounced a lot like Rodent minus the T,
but even more stress is on the first syllable.
Here are some more photos courtesy of Auntie Windespirit: