I posted this in the Halloween thread in general chat, but Ace's and my costumes: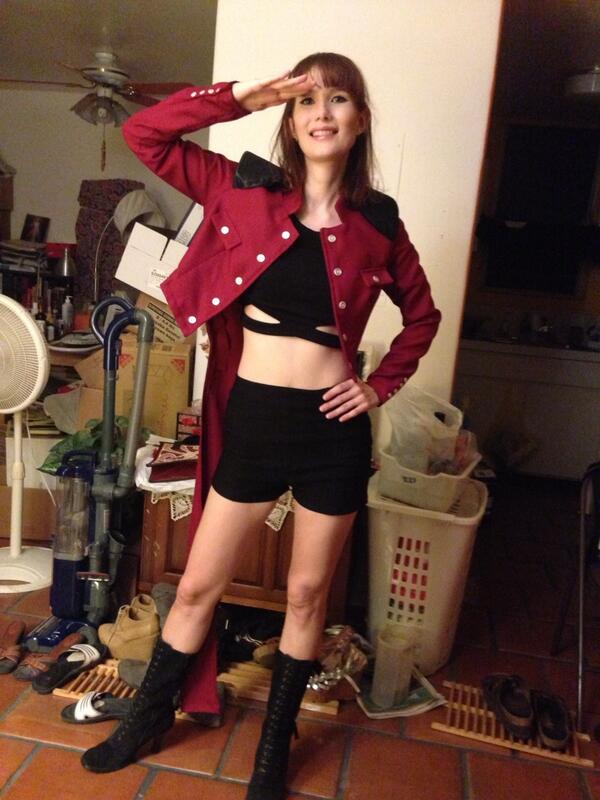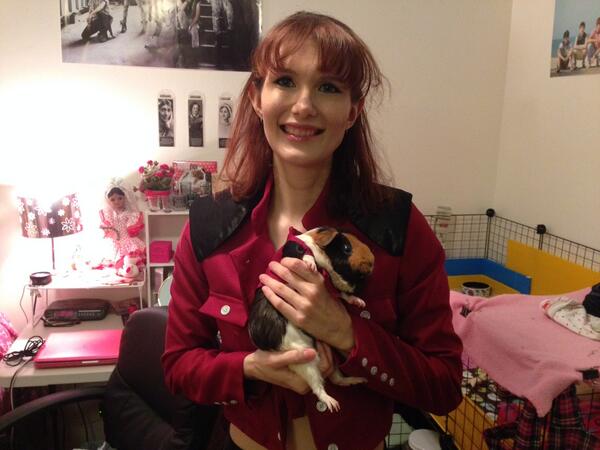 Inspired by the ones in this video:
http://www.youtube.com/watch?v=3gXNvcYpK1E
Ace pig had her bum bath today to get her all clean for her Halloween photo shoot. Afterwards, she got a treat and proceeded to curl up and take a nap on my lap in the sunlight.
A short video
Her eyes are still crusty and I didn't give her the antibiotic tonight since she hasn't been pooping very much. I am not sure if she has been eating them. I noticed a lack of poop when I swept up the cage tonight and will call the vet tomorrow. She is still pooping and they look normal, but she isn't making as much as usual. Her stomach feels normal though, not bloaty or anything. I gave her a tummy massage tonight just in case.
Otherwise, she seemed in good spirits tonight and nommed lettuce and hay as she always does. She's also been eating critical care out of a dish. She waddles around the cage just fine and her behavior is the same as always. I am hoping the poop problem isn't anything severe.