I would like to introduce Chico, Jack, and Spotty.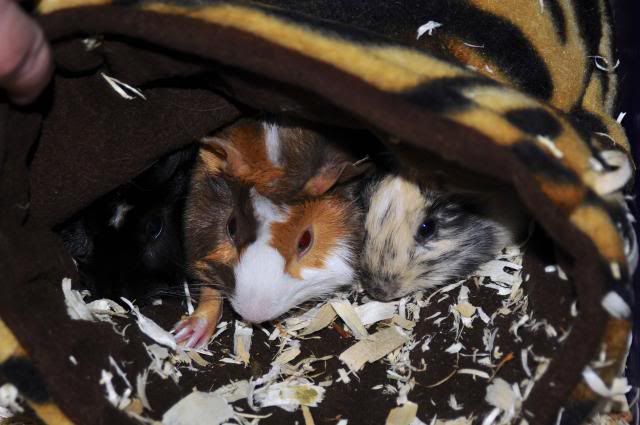 They had a bit of a rough start as their previous owners purchased them for their 3 children about 6 weeks ago from the local Petsmart. It only took them about a month before they decided that 3 guinea pigs were more work then they bargained for and they decided to rehome them.
I think it was fate that had me driving by a yard sale, and I caught sight of the cage with a sign that said free to good home cage included. I pulled over and once I saw them I knew they had to come home with me. This is the cage that they were living in when I got them.
I knew nothing about guinea pigs, but common sense told me they needed a much bigger cage. I found the C & C cages website and ordered them a 30" x 5', that still seems a little small to me. I will be adding on soon.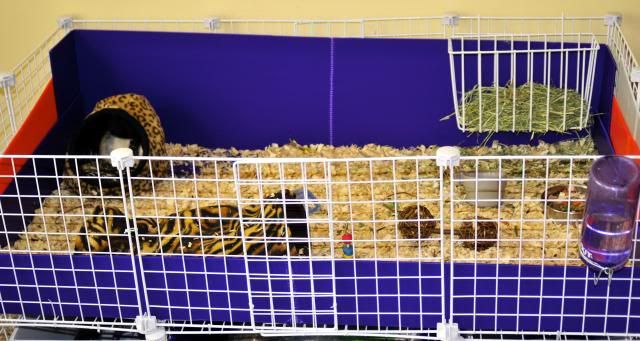 These three lovely boys have been with me for 2 weeks today and are starting to allow more handling everyday. They all seem to get along very well. I set their cage up in my grandchildren's room and they love having room mates when they come to visit me on weekends.
Isaiah is becoming quite attached to Chico:
I let my grandchildren rename these guys and I think they did a pretty good job. I will end for now with a few random shots I got today:
Spotty: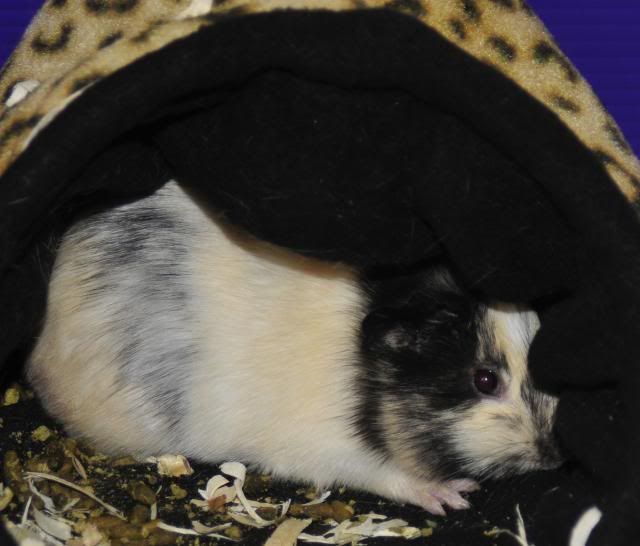 Jack and Chico: