So it's my time to have a topic here! Because it has to be like a story, this mesage will be long (I will resume my piggies life). Hope you will enjoy it :D
Let's start with the beginig. My first Guinea pig was
Alvin
. He was bought from a petshop.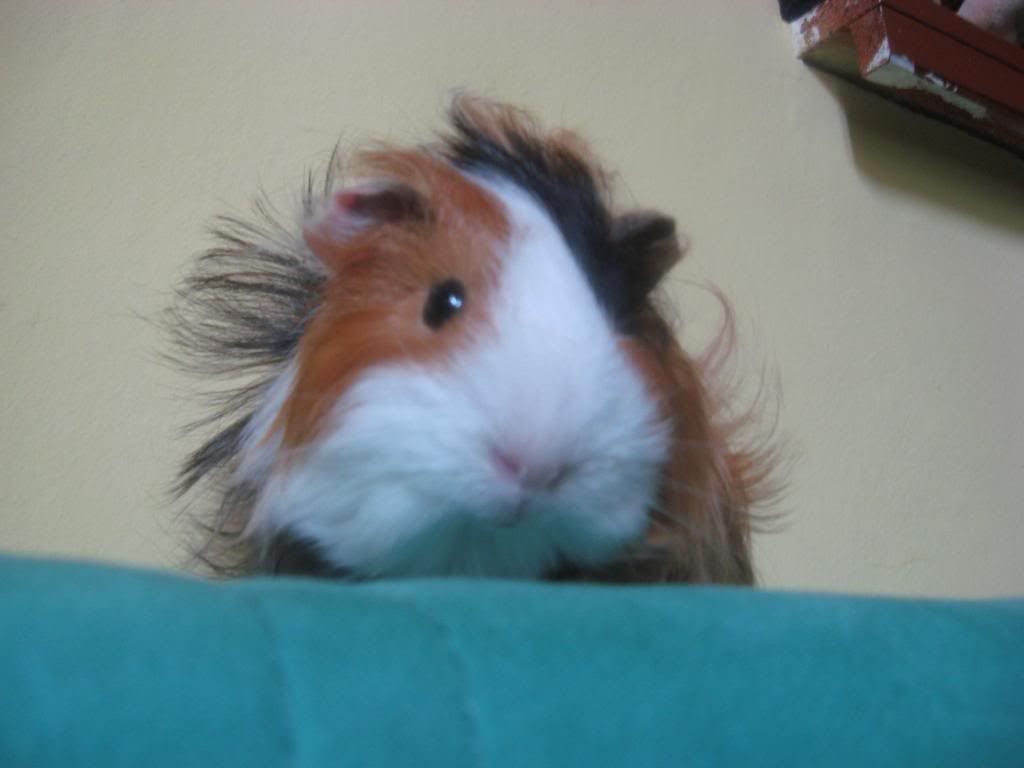 Before I found out about Gemon.ro (a really nice website and forum from romania) he was alone in a small cake. But one day, a little friend arrived for him:
Corb (=raven)
He was small, with short hair and a lot of vortices in his fur.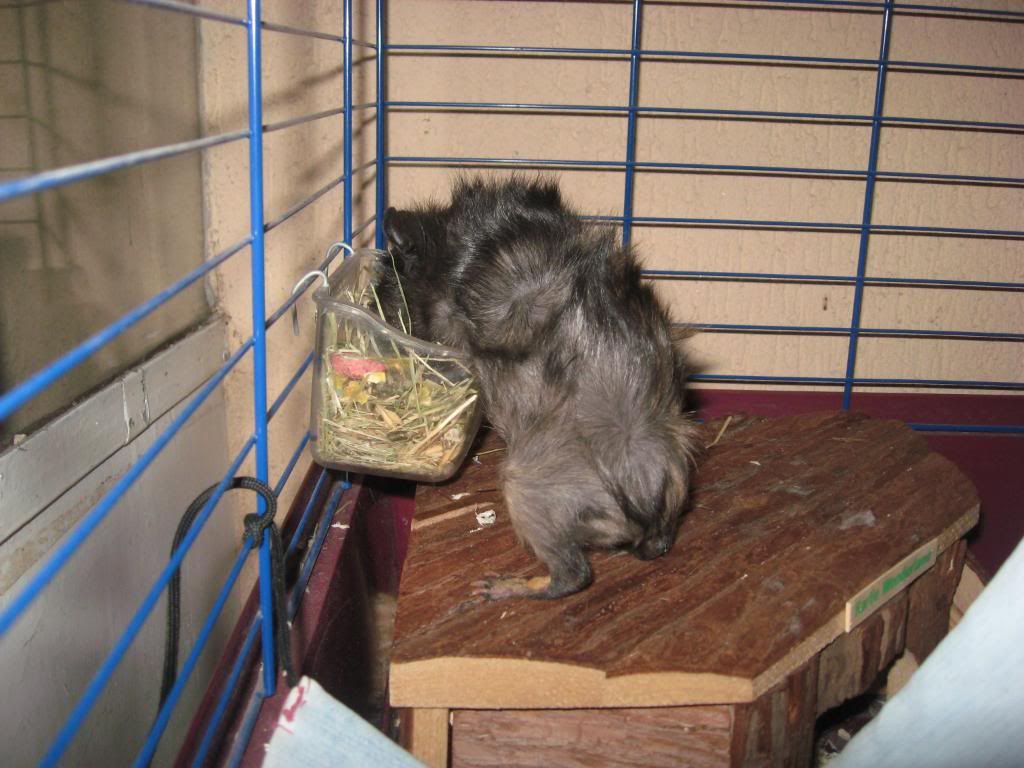 Then he grew and he became a handsome boy.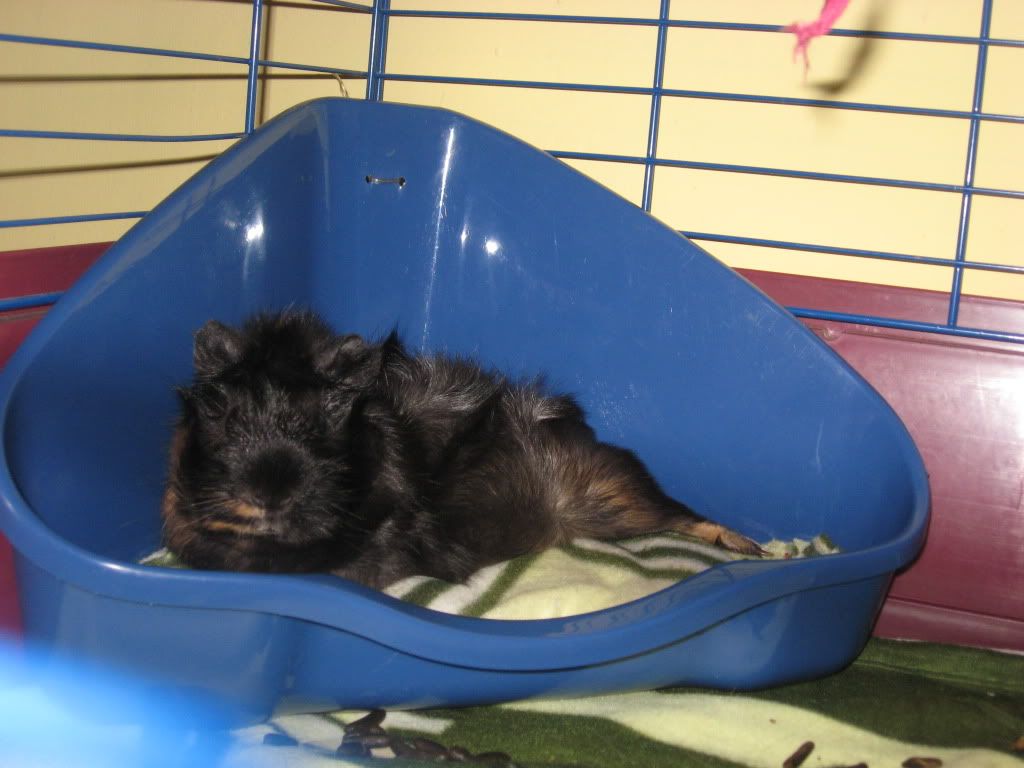 An year later, I was watching photos with guinea pig from the best caviary here, INKA. I wanted a boy from that caviary... And I got one.
Quizi-Quiz-Qui de INKA
He is a black-tan coronet guinea pig.
He had two brothers, they were black and white, but I picked him.
First day home
When he was 5 months old, Corb and him started to beat Alvin, si I had to separe him in a tiny cake. After a couple of months, he was in their first cage.
A year later, in the winter, I found Corb in the morning with a white tissue on his eye. I thought he scraped himself with a hay thread, but he was not OK after two days with the treatment that I was giving to him years ago, too.
So I went to the vet and she told us that his eye was pierced and it couldn't be saved. He punctured his eye with something, like a thick hay thread. So, now, he doesn't have an eye anymore, but he's fine with this.
After a half an year, a really beautiful guinea pig appeard at INKA caviary. And surprise, surprise, it was a boy! So I asked my parents if I could buy it for my beloved Alvin, who was alone and, more surprising, they said yes!
So I reserved him.
But, sadly, a few days before I could take the piggy, Alvin died.
He was OK in the night, and in the morning he couldn't breath normaly. We tok him in the house, to stay with us (they have a spare room). He was eating, but he died before we could go to the vet. It was so fast, and I'm still crying when I'm thinking about this...
You made me love guinea pigs, filled my life with happiness. Because of you I'm now obsessed with these beautiful creatures. I love you and I will always love you, my precious!
Alvin: 16th of April 2010 - 19th of March 2013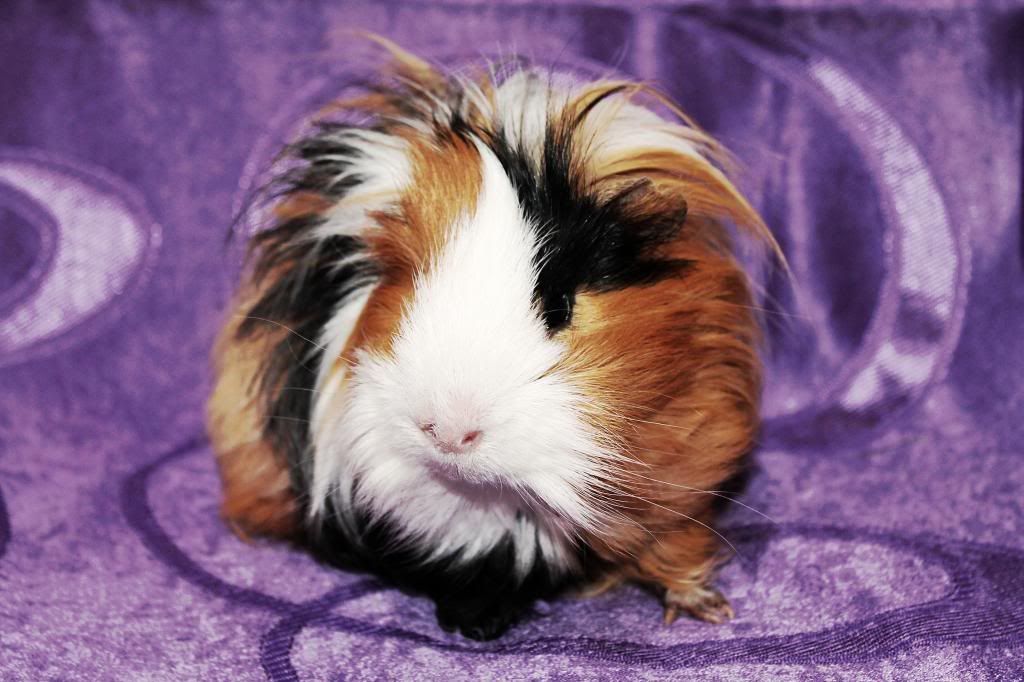 Even with the pain of lossing Alvin in my heart, I couldn't leave the little piggy at the caviary. He was paid and waiting for me. I couldn't put him with my veterans eighter.
The breeder had a adult male guinea pig, a choccolate tan sheltie,
It's Choccolate Time de INKA
He was one year old, so I decided to take him with my little baby.
But, wait, I forgot to show you my baby. And that's because you all know him! He's in the guinea lynx calendar, too!
Zorro Face de INKA
And now I will show you some new photos, because you know how my veterans look just as babies!
Quizi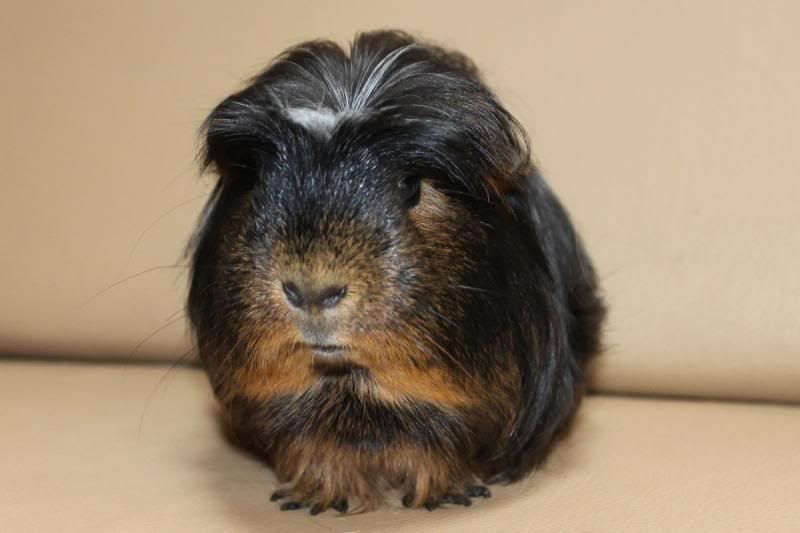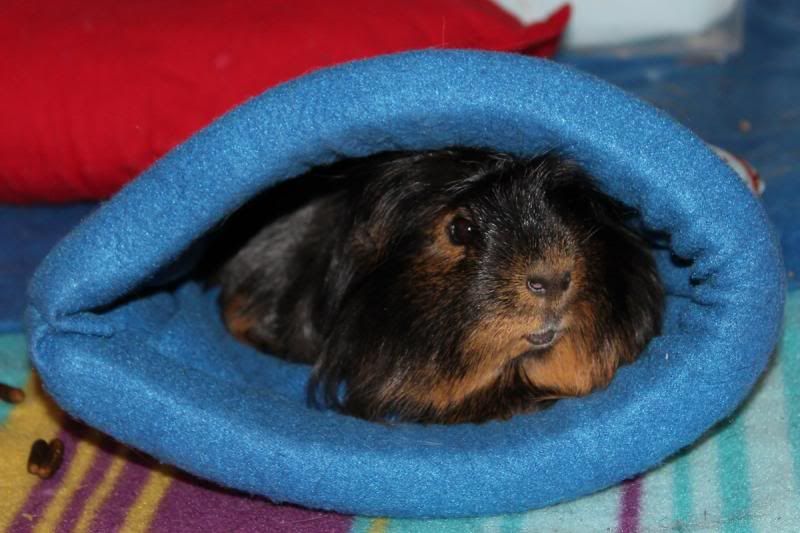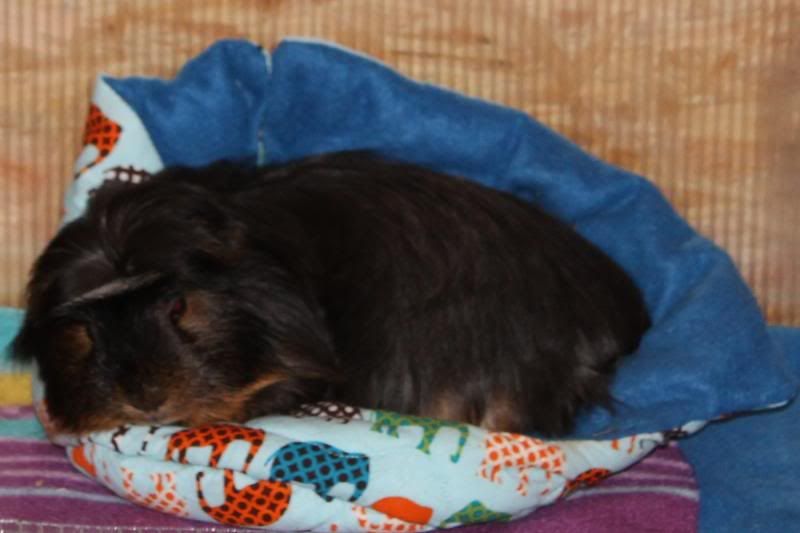 Corb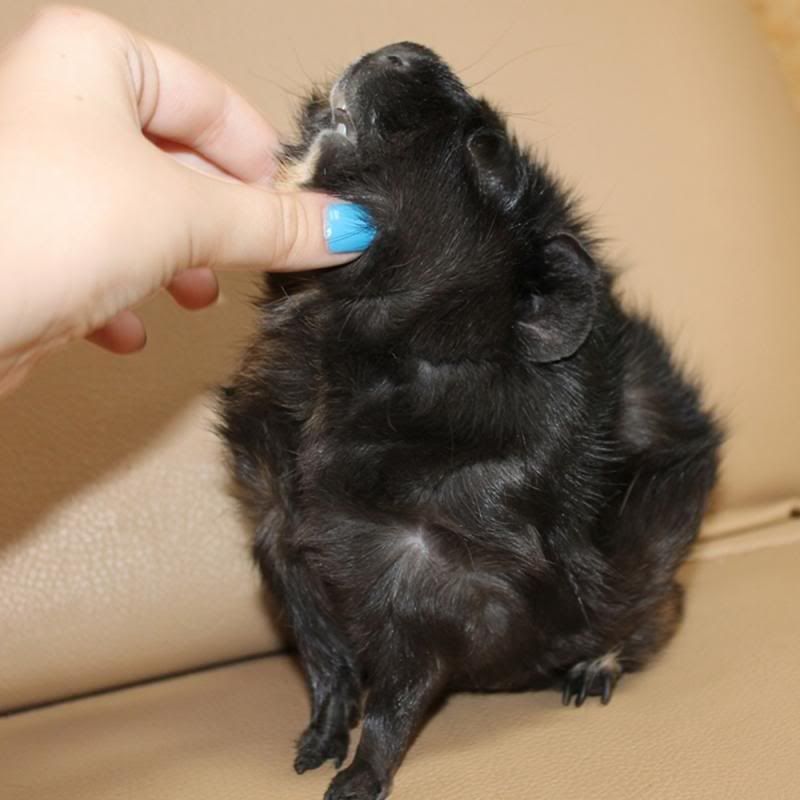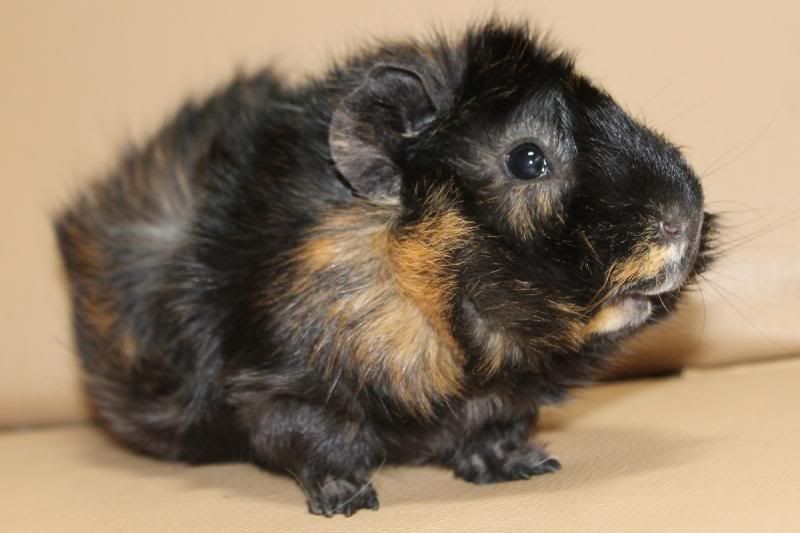 "WE ARE WAITING FOR FOOD!!"
Chocco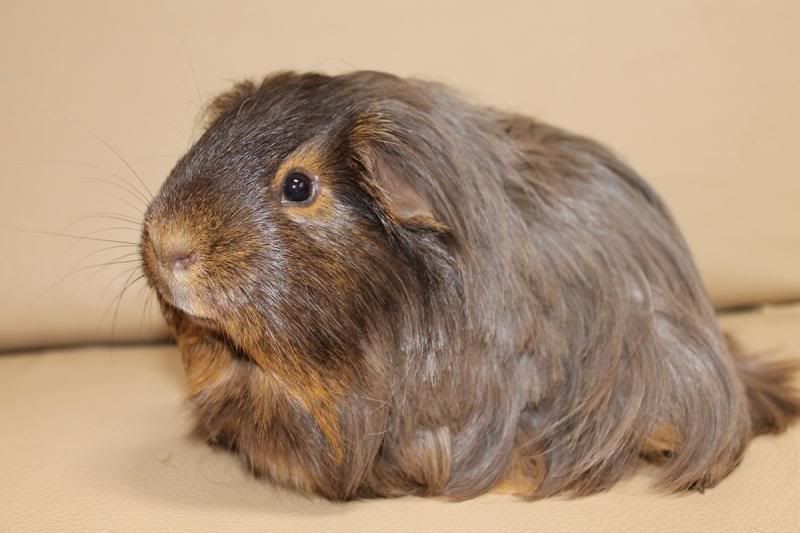 He has the best sleeping positions!!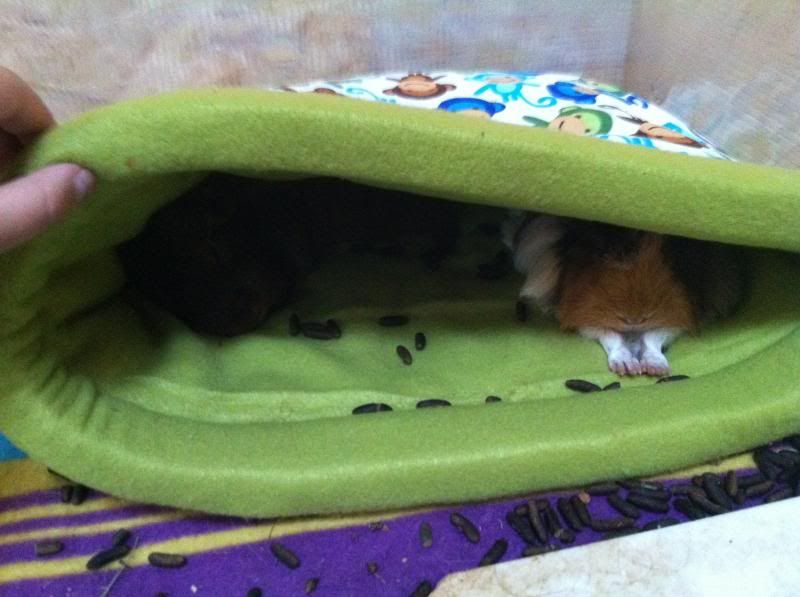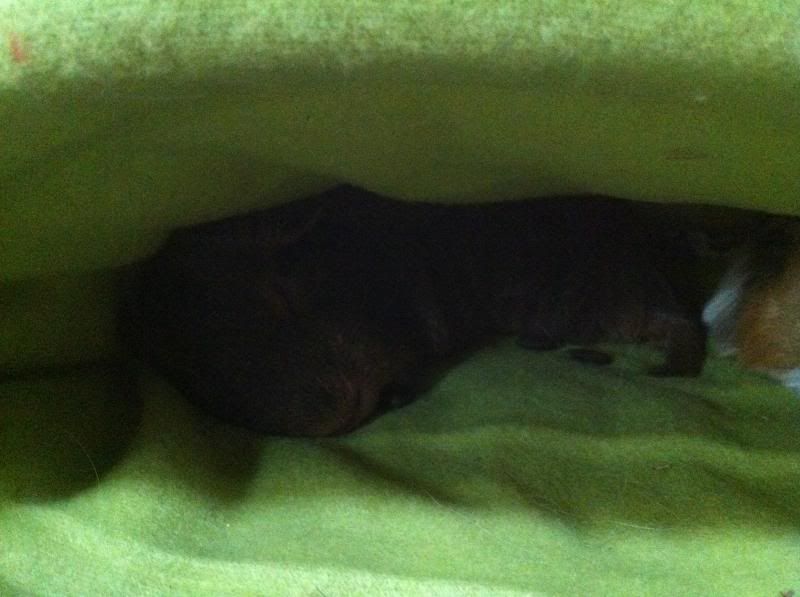 Zorro
"Helloo!!"
P.S. I have some "fresh" Halloween photos! Let me know if you want to see them :)