I'm Reese, and today's piece is about a few e-mails. But before we get to that I should point out that everything started with an ad :
"Recently one of my guinea pigs passed away, this left his cagemate without a companion. Since guinea pigs thrive in pairs (and also because I adore them) I am looking for a new friend for Tayto. Ideally his new companion would be a healthy young/baby male, or a spayed female. If you are re-homing a guinea pig who fits these criteria please send me a message. Please include your asking/adoption price and a photo. Thank you for reading my ad."
It was an ad that went unanswered for a long time, almost as long as I'd lived in my latest house.
The woman who posted it has had guinea pigs for a long time, she was looking for a new friend and placed the ad online. After placing it though she lost a piggy, one she loved very, very much. She was so heartbroken that she considered taking it down but since nobody had contacted her about it so she figured it wouldn't hurt to leave it up. She figured she could always ignore the messages if she wasn't ready, she didn't have to say yes, or answer. Weeks went by and no one wrote, she forgot about the ad. Seemingly out of the blue she received a message, it didn't say much but I guess it got her attention :
"i have a guinea pig u could have he is about a year old hes gunna b a little skidish at first but after that hes laid back i have some stuff i got for him too if u want any of that with him"
She almost ignored it, but curiosity got the better of her... Later that day she replied, not committing to anything, but asking for more information and to see a photo of me. This was what she got back: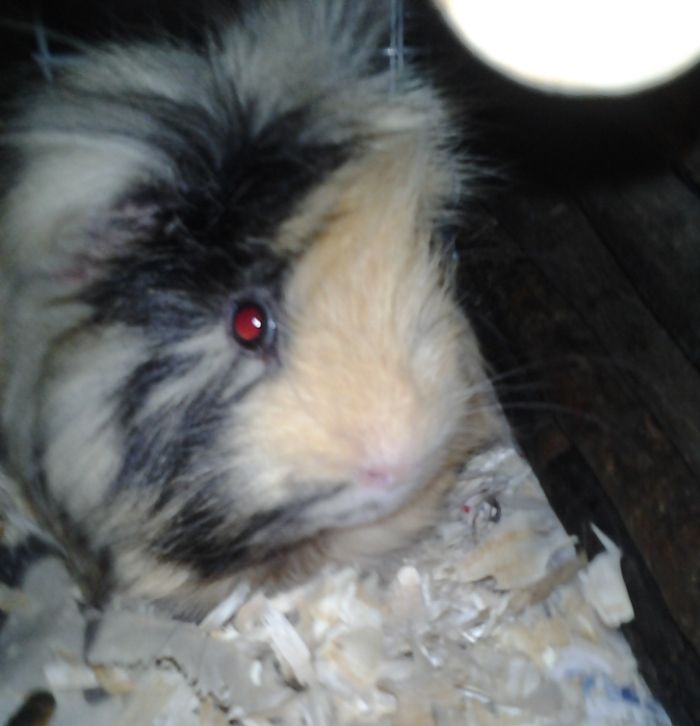 "He's friendly and nice to play with. Is verry good with other animals we have too dogs and they can go right up to him and sniff him and he dosent bite them. I am looking to "re-home" him because I am in school an go away allot on weekends and I don't have the time to give him attention anymore"
How do you think she responded? Check back to find out what happened next.