I've settled into this place quite nicely. The humans here are very friendly. They pet me and feed me and they chat with me whenever they walk passed me which I really like. I also like to talk back to them. *wheek wheek*!
I have some pretty big news. I've moved AGAIN. Not into a new house, but into a larger cage this time... And that's only the half of it! I've met a new guinea pig too. We're still getting to know one another so I'm not quite sure how I feel about him but to be honest with you I think he might have a bit of a crush on me... His name is Tayto but the humans call him Tater.
We first met when the woman put us both in the bathtub (yea, that horrible place again). At first he and I were both too distracted by the various foods that were in the tub (much better than water if you ask me) to really notice one another but once I finished eating I just had to figure this creature out. He was really puffy and all his hairs stand up on end. I felt awkward and wasn't really sure what to say so I sniffed him.
Then I sniffed him some more.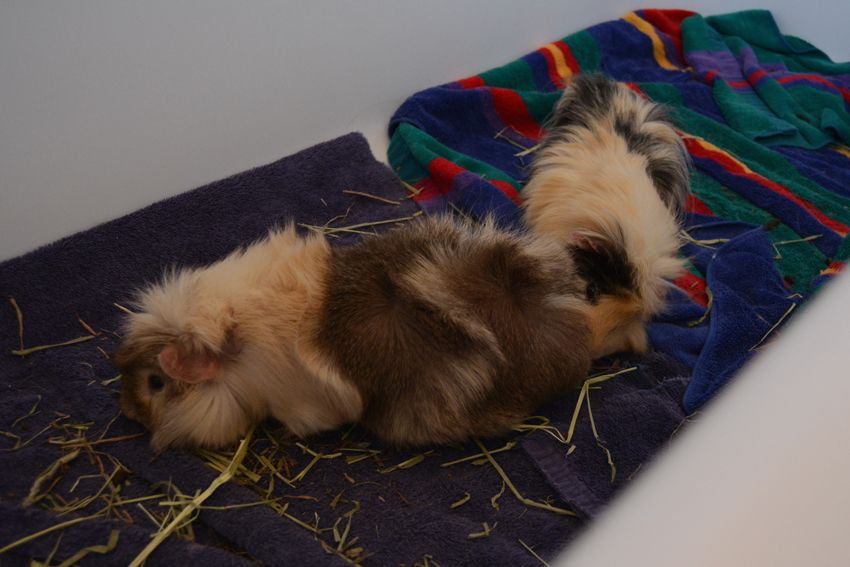 And then some more still.
I think I may have made him uncomfortable because he snapped. He lunged and mounted and humped and rumbled. I wasn't impressed and gave him the same bad attitude right back. We bickered and fought and squeaked and squealed pausing only for naps...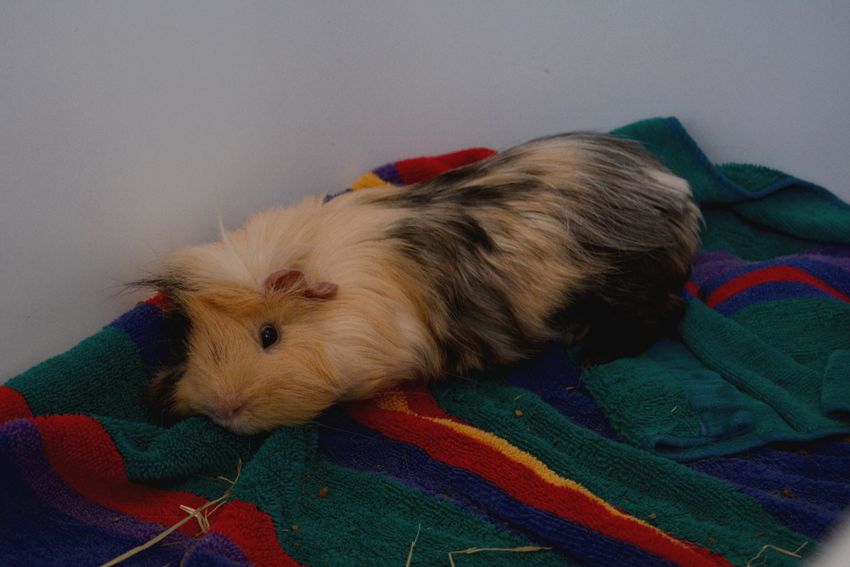 ...This went on for hours.