The test period is over on my new products for any of you cat, rabbit, or small dog owners.
I'm now offering "Large Huts" for larger animals. The large hut includes a removable, batting lined fleece pad that is washable. Also a free cat nip toy (if for a cat).
Sloan taking a turn
Madison says "when do I get a turn?"
Madison gave up and decided to clean Bailey, but Tasia is becoming very impatient
Maddy decides to just play with one of mom's new "Cat Nip Toys" while waiting for her turn in the hut.
Sloan is not budging!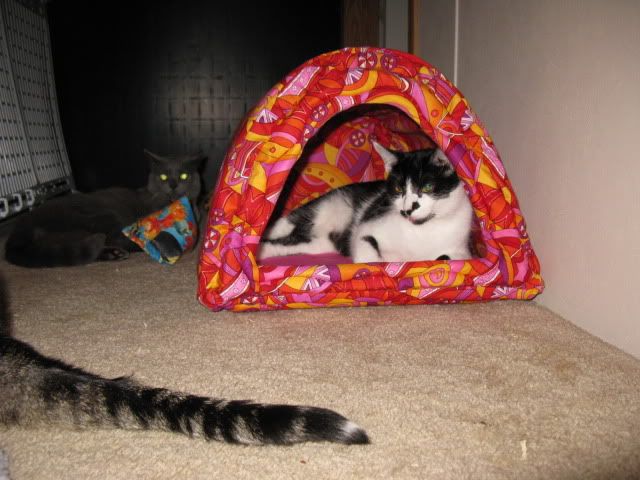 Cat Nip Toys!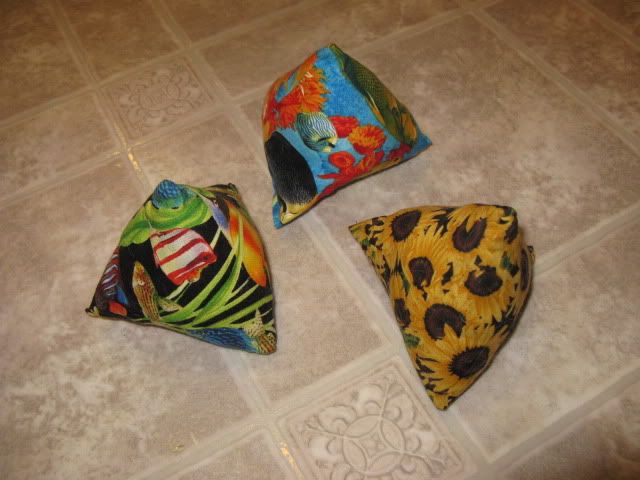 Cat nips toys are made with cotton material (your choice from my selection), filled with cotton filler and also premium organic cat nip!
Toys are sewn in a unique way so that they bounce when tossed. They are a triangle on all sides.
All of these items got the stamp of approval from my 12 cats!
Additional details can be found here
http://www.jenscustomcrafts.com/cat-products.html