A little update on Sprinkle and the pictures that I said I would post. First, she is doing really well. I was concerned there for a bit when her poops where not solid. I didn't sleep much until Monday night when they started firming up and taking the shape of her normal poops. They are still a tad on the soft side but she is eating well and is alert and happy and gaining weight. I really appreciate the people that posted and helped me through a very difficult time. I was scared and your good thoughts and advice helped me alot. So, here are some pictures.
This is her uterus. The big thing is the pyometra (uterine infection). It is absolutely awful that was growing in her and I had no idea. She was perfectly healthy and happy and you would have never known. If anyone ever sees blood, get to the vet immediately. This thing was huge and we had no idea until the morning there was blood on her fleece.
This is her a few hours after surgery when we went to visit her. The dr. told me to bring some veggies but she was not interested at all. It was scary seeing her like this, she did not look good at all.
This is a picture of her insicion.
This is her resting and recovering.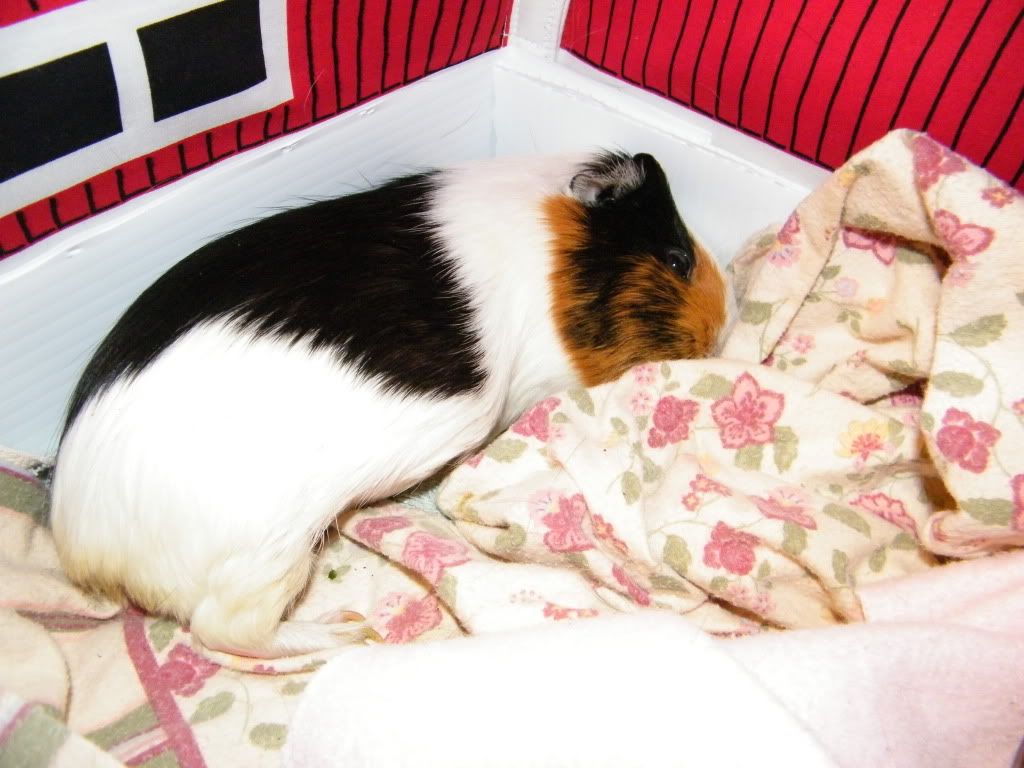 Here she is perking up a bit.