I noticed a while ago there was a hooting sound coming from Bette it only happened one morning for about 5 minutes. Last Friday the noise returned, and since then it came back again on Tuesday. It only comes in the morning, and normally when she's sitting eating hay.
Bette is a big girl weighs 1180 grams, but in the last 2 days she has lost 67grams.
She has always been a big drinker but recently she is drinking about half a bottle of water a day.
She is a peoples pig and sits about frequently, but now when I go in with the veg she takes ages to wake up frightens me half too death!
I have noticed her poo's were soft, so took away her veg and just gave her hay and pellets.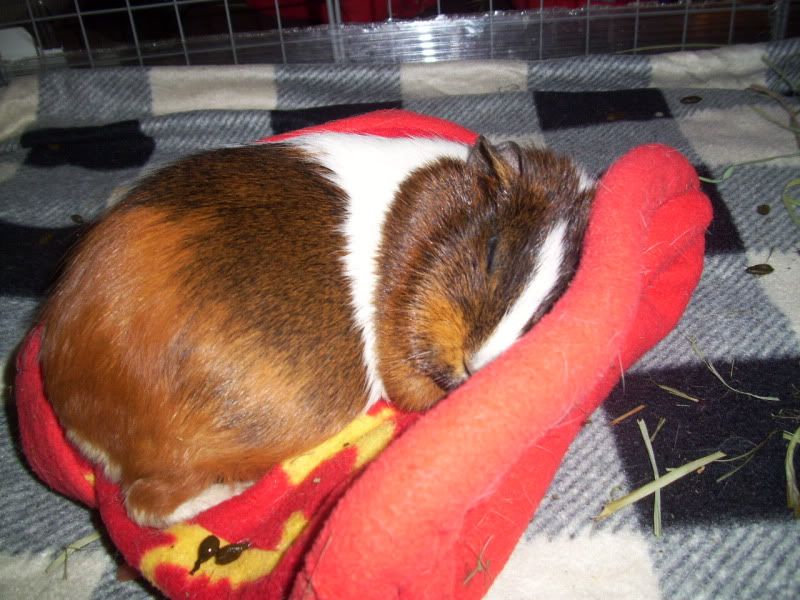 The bottom right corner is the poo's.
We have a vet appointment first thing Monday. I'm wondering what the vet should do. I was thinking kidneys and heart. Perhaps an X-ray?