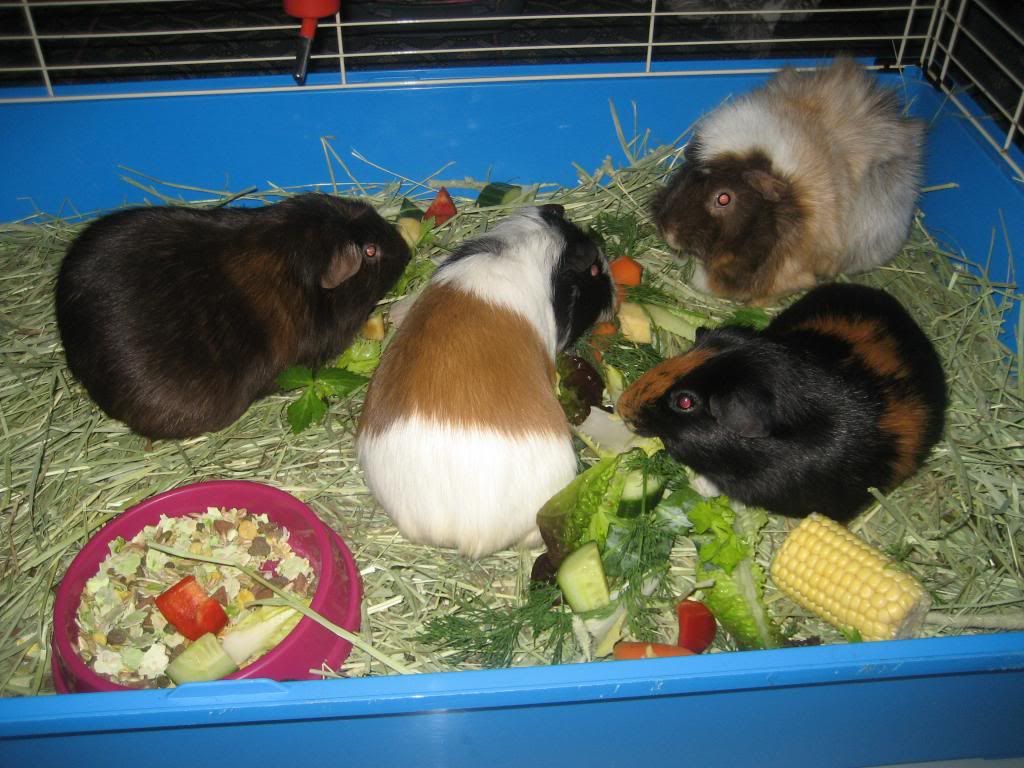 I hope this link works! I'm not too good at this! Jack enjoying supper with his friends - BamBam's pigs visiting here.
Clockwise from bottom, Lily, Pudding, Trevor and Jack.
NB They don't live in that small cage. Just all visiting and making life easier for me whilst they feed. Normally they are all free ranging.
Lynx - apologies if this photo is too large - do what you need to correct things!