Tonight I had Charlie out for an hour or two trying to get the full dose of Bene-bac in him (I'm also keeping a journal as I work through each product). I gave him a shave around his rear to keep his droppings from getting caked in his fur and to get an idea of how the huge dropping (see above) could have occurred –was it really one dropping or multiple ones mushed together. At first I tried wiping them away because it looks uncomfortable to be sitting there like this and I felt bad for him but he gave me a dirty look when I tried.
Anyway I'm sorry about posting these but I don't know if anything here will help give more insight. Obviously I know how to spend a Saturday night.
After doing the typical butt lift before a dropping, Charlie just had this one "hanging" there for a while.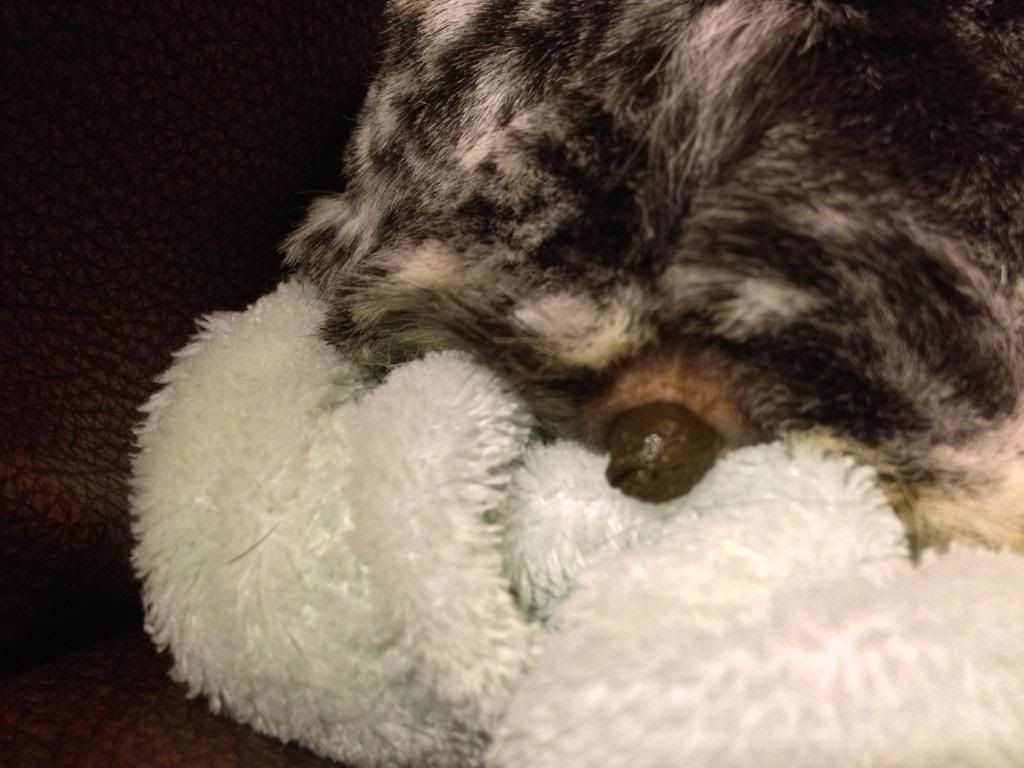 It looks like they just build up one after another.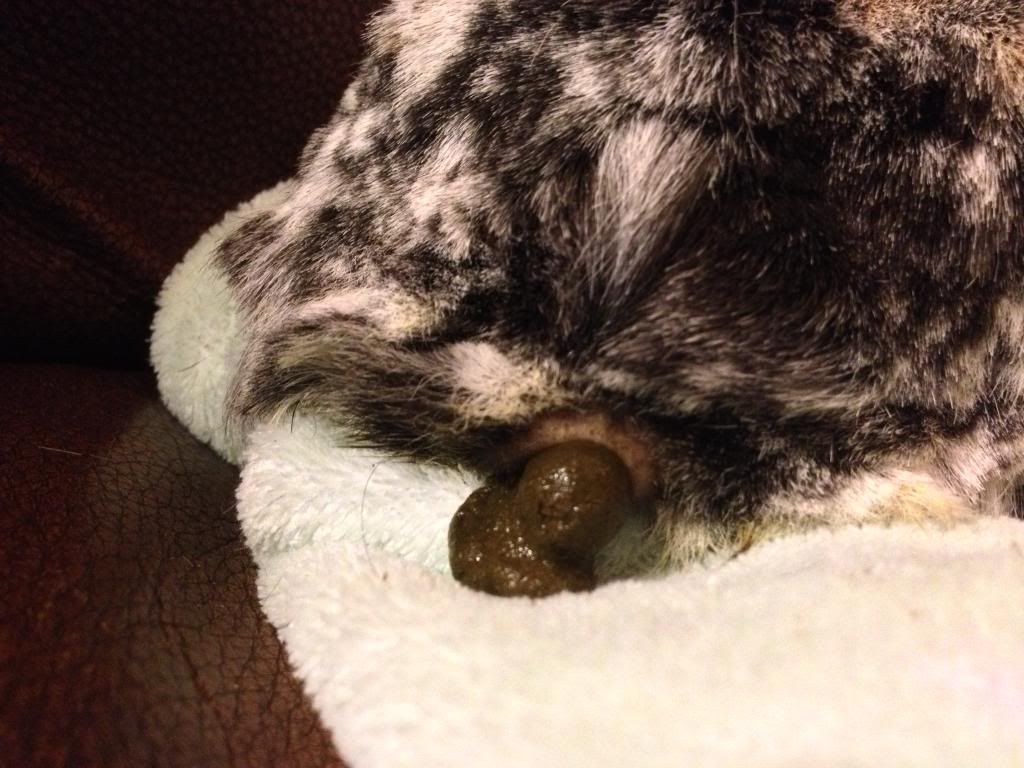 He did end up eating the last one. These all look like the same consistency as the big one but you can clearly see they are different droppings.