Thank you for your comments!
I don't really know what the total cost of the cage is but I am guessing that it was quite high - I bought already painted wood borders, PVC-plastic and a lot of tools and screws!
The size of the cage is 160x90 cm. The PVC-plastic are screwed to the inside of the wood borders so that the pigs can't get to them. The bottom and back of the cage is lined with wax table cloth and the edges between the cloth and plastic are sealed with silicone.
The girls have now moved in. They started of hiding in the fleece...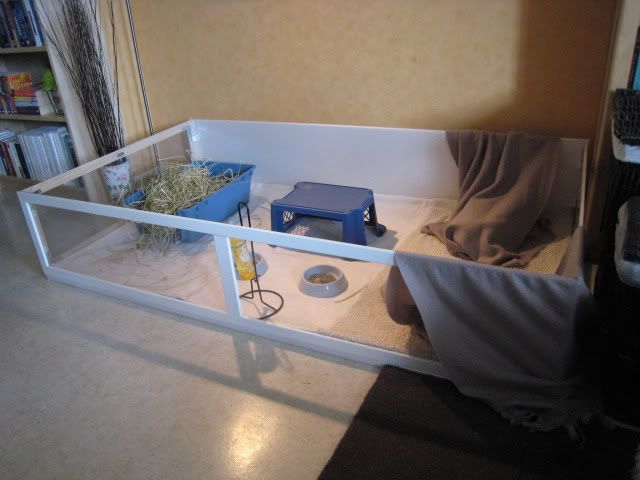 Regiane: Sure, you can use the pictures. Have you seen my boys cage? It is a bed that I made into a cage.