I'm new to the boards from central/northern New Jersey! I am getting two female guinea pigs either at the end of this week or beginning of next week and I can't wait! I've never owned guinea pigs before but I've been doing lots of research and lurking around on these boards for a while.
I was planning on adopting but one of my moms co-workers has two piggies that they want to give away due to too many pets. I kept begging her to have them send me a picture and apparently this was the best he could do (I hope the picture works.) --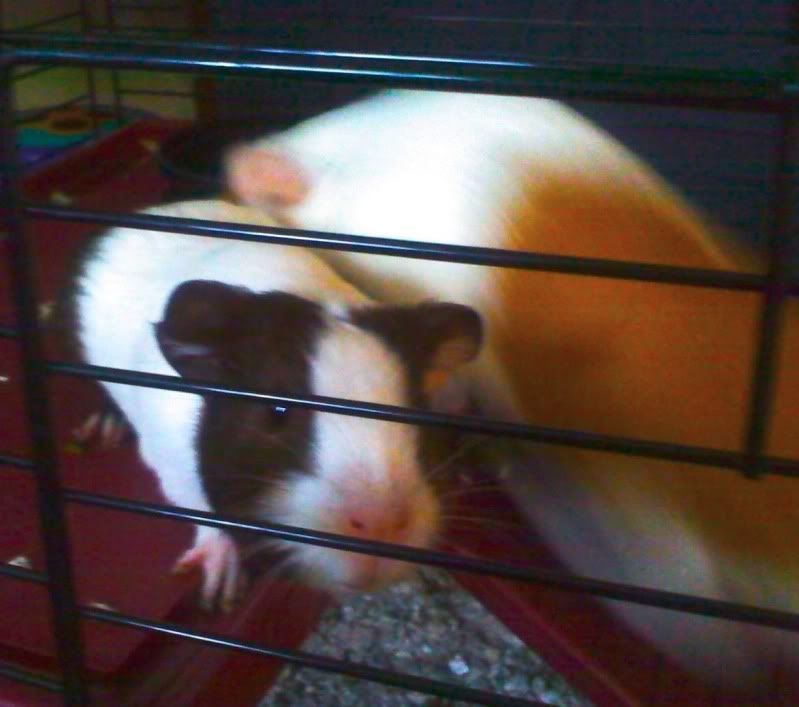 I was supposed to get two girls a few months ago but it fell through so I have all my supplies, but have learned a lot since then so I have to change what kind of food I bought and I want to buy fleece.
When buying fleece, should I go to a store that supplies it and have them cut me the right amount? Or can I just buy fleece blankets?
I also have a question about hay, I was just planning on buying hay from the local pet store we have. I am pretty sure they carry oxbow hay because I know they carry oxbow pellets. Is it strongly suggested to instead buy hay from a local farmer? My boyfriend actually lives on a farm so it wouldn't be hard for me to get a hold of it but I don't know if it is the right kind of hay.
Thanks and I'll post more pictures as soon as I get my new pigs!