OUR DARLING SWEETHEART
JAFFA!


15/12/2014 TO 02/12/2019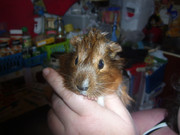 Sweet Jaffa the day we got you at 8 weeks of age. You, your sisters
Jupiter(RIP) and Jill. It shattered us to find out you were born the day
Jessie left us. Until we saw your birthmark!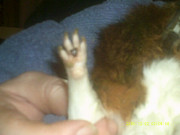 We always said it was Jessie's heart imprinted on your paw! You gave us
much love and happiness during our time together. You always knew when
we were going to the fridge. When one of us said num num's or our phone
alarm went off you went berserk! You would squeak your head off till you
got your food. You loved your cuddle!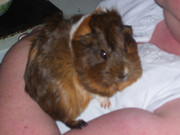 You were Daddy's girl. You loved biting thumbs and my nose. You left so
suddenly our baby. Our time together went by so fast. You took our hearts
with you! Reunited with sister Jupiter, play nice as you two disliked each
other. For now we will take care of your sister Jill. Enjoy paradise our
darling. We will treasure the memories and hold you close! RIP Angel!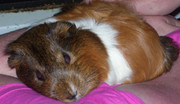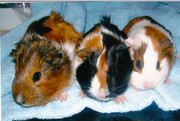 JAFFA LEFT, JUPITER MIDDLE AND JILL ON THE RIGHT!