A few more post bath pictures. You can see where poor Sugar has a yellowish tinge. With Lymdyp, you dip them and allow them to air dry. That's why the piggies look so soggy.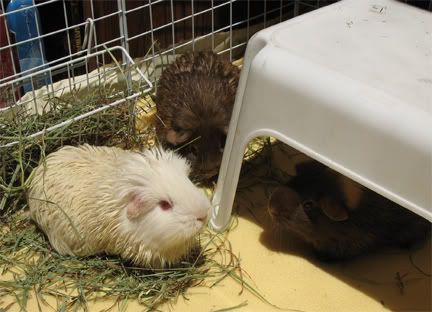 Sugar as a bottle blonde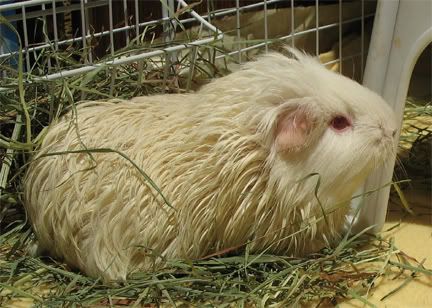 Spice with his nose in the sun
Tweak looking handsome, as always
Sugar thinking that KM's hay can't make up for everything.
A handsome half mustache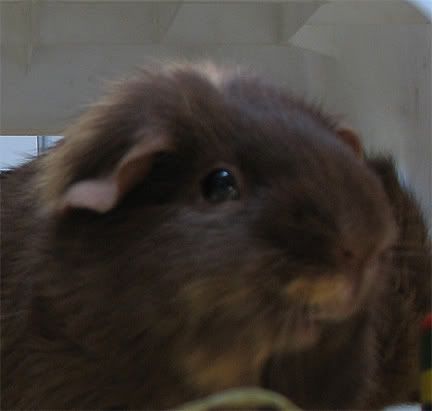 Post bath naps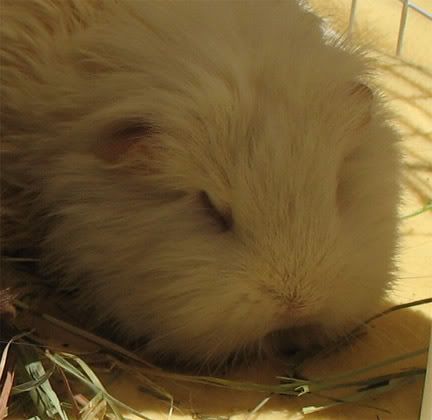 Tweak , wondering what he ever did to deserve this.