Lilly is my new 3 month old girl, who is currently living with my two other girls.
She was never fed veggies before coming to our house, besides carrots.
During quarantine she wouldn't touch a single veggie i gave her besides carrots, strawberries and tomatoe, but just a few nibbles(except carrot).
After introductions and living with the two older sows(two weeks ago) i was hoping she would start taking more interest in veggies. She started eating romaine since then and the ocasional green pepper, but just a few bites and goes back to eating pellets or hay.
When i put their dinner plate full of veggies in the cage, she shows no interest in it, she hardly ever tried to approach it. I tried putting a little bowl of veggies near her hideout for her, but again she just nibbles on them and then the other pigs come and eat her share.
I don't really know what to do with her, i have to go on vacations for 3 weeks in around a month, and my mother in law will come and give them veggies, but i'm worried Lilly won't touch them and get sick.
I thought she would start getting interested in them once she saw the other pigs eating, but not really. She just sits in her hideout, or goes and eat hay.
Do you guys have any advice, or have been in the same situation? Do you think that in a month or so she will eat like the other pigs?
She has been gaining weight, but it's mostly because i give her veggies from my own hand during lap-time, but i really need her to start eating with the other pigs in the cage because i'll be gone for 3 weeks in a month...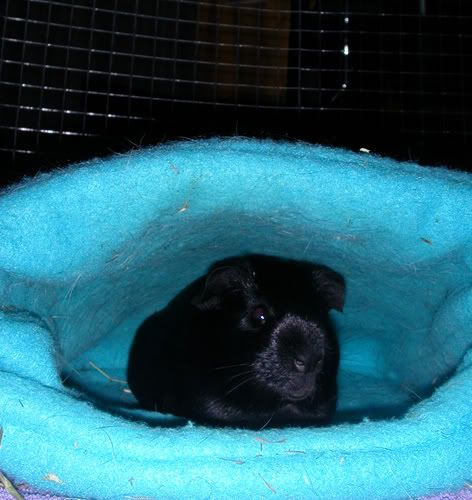 Help me convince her that veggies are good!