Over the past six months of having piggies I've experimented with kitchen areas. For a long time we used a large, under-the-bed, plastic bin with an entrance cut out. This was placed on top of a cheap, woven rug to prevent aspen from being trailed everywhere.
Didn't work.
We also found that the piggies kicked out a lot of the bedding (when running from "THE HAND"!). We had to put these pieces of black posterboard up to prevent any from getting on the carpet.
Since then we've built coroplast kitchens: 10 inch walls, with tubes as the entrance. They seem a little crowded, and to be honest, I don't like the high walls.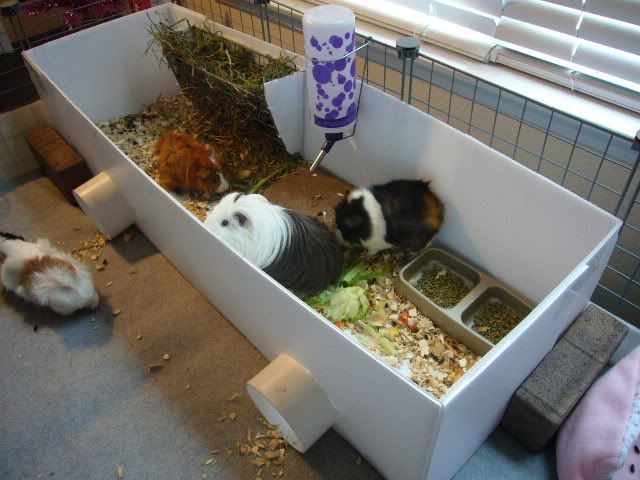 I've been admiring WEAVER'd kitchen area, with the tropical fiddlestick bridge..
So. Everyone post your kitchens! I need ideas to steal. >:) What sort of bedding do you use in them? Do you line them? With what? Does your bedding end up kicked everywhere or am I doing something wrong? Go, go!