Now with the exception of the two boys' cages, all of my setups are like this. I no longer use the fiddlesticks because Allie started peeing on them everytime she entered the kitchen. Yuck!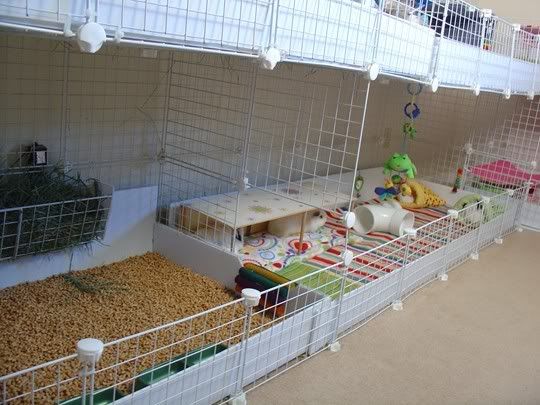 Pans are a seperate piece of coroplast and just come out of the cage for me to dump them. The herd has a 2 x 3, the two girls cages have a 1 1/2 x 2 pan.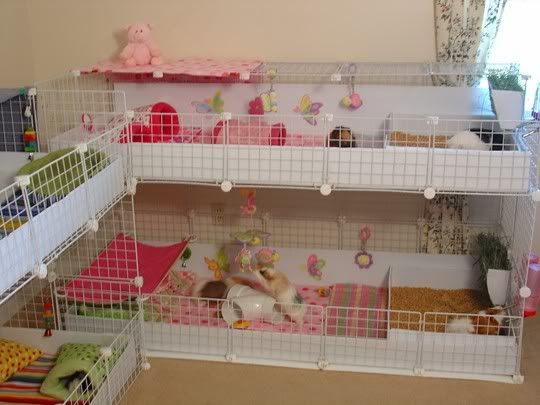 The wood pellets has made the cage much cleaner. It does not track like Carefresh or shavings. I do have to dump them every two days or the dust from the breakdown of the pellets begin to track out of the kitchen. I just wish I could find a way to keep the hay now in the kitchen area. *sigh* I really think it is a nonwinning battle. I am out numbered BIG time.