I hate to disrupt your Dental Wiki and update this thread with "Berno related" news! :)
Now, the conclusion of the social experiment.
So we start by putting Bernie ON the ramp like so. :)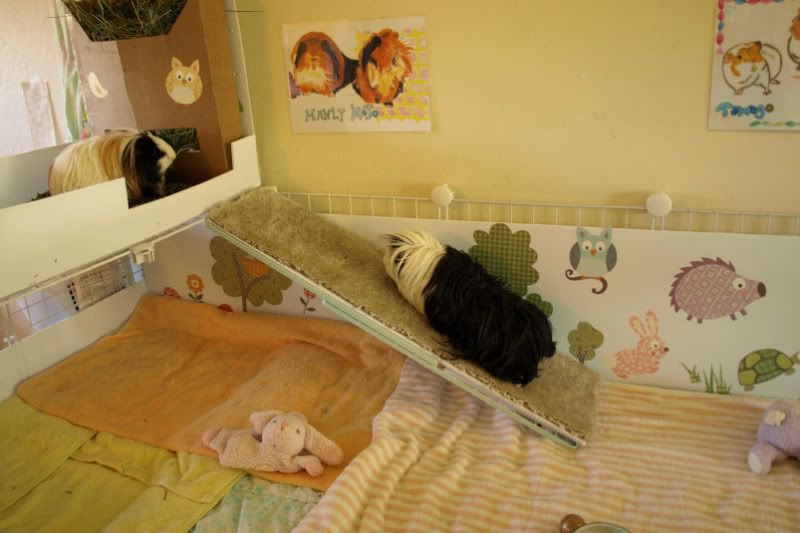 5 whopping minutes later
, he is still at the SAME spot!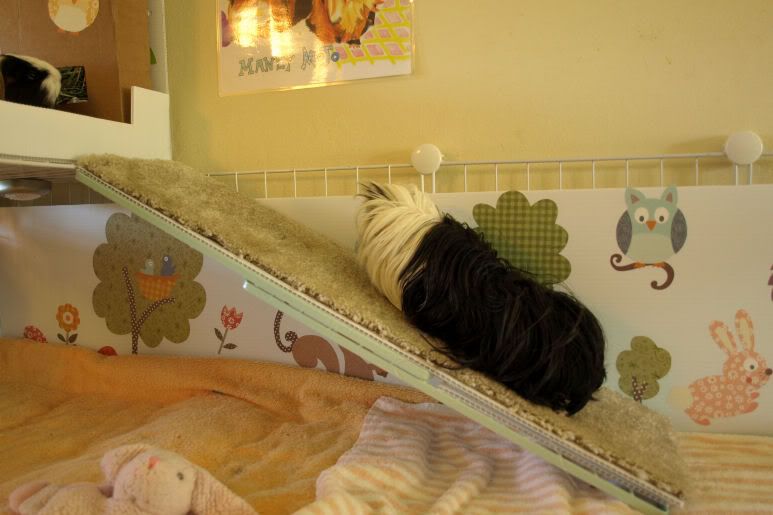 *yawn*
*stretch out momo's chubby legs*
So, finally, with a little encouraging
brrrr...
from Emma upstairs, he finally took a step up!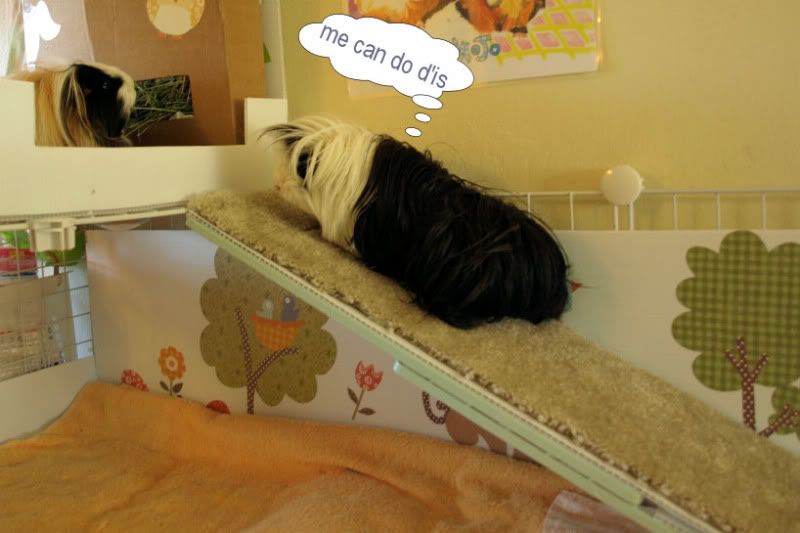 Come on people, this is time to get out your pompoms and start cheering!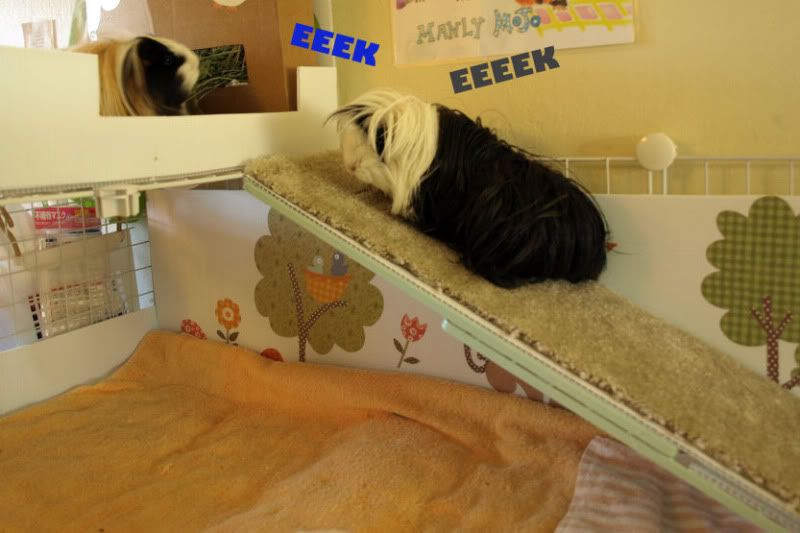 So close now, bernie, come on big boy!!!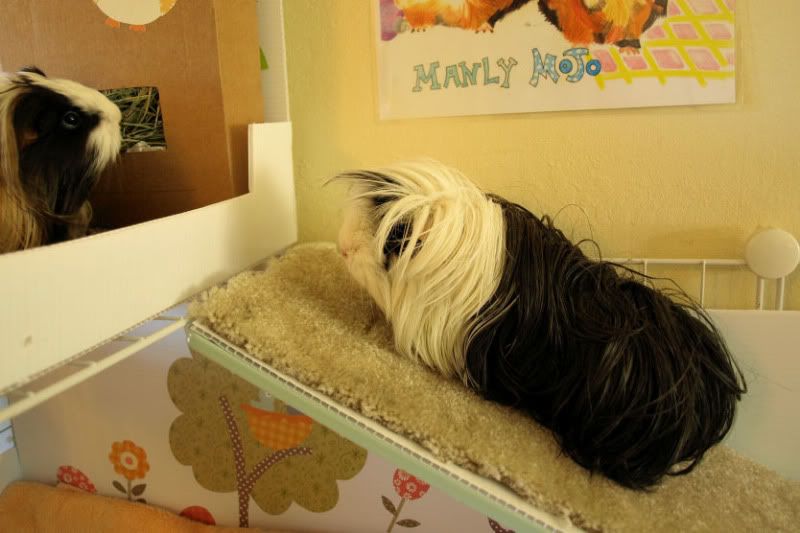 Okay, let me desperate shrikes for help begin...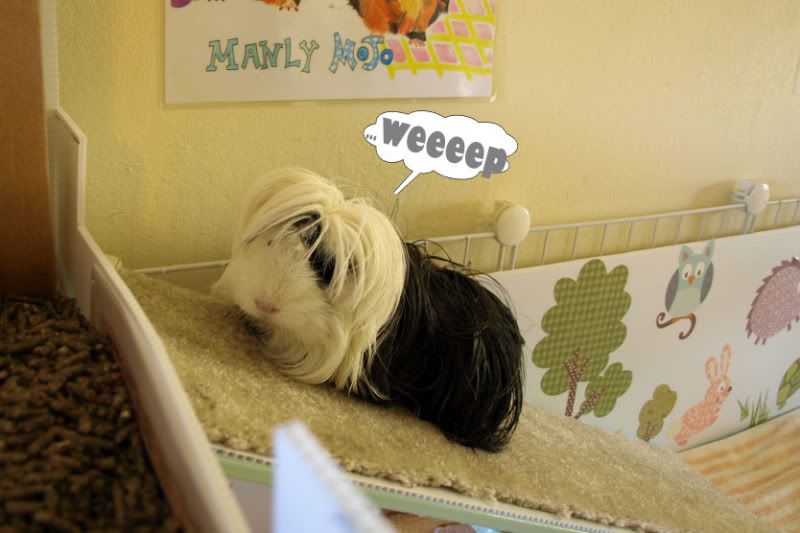 Oh lookit that face with the trembling weep weeeeep's...
Momo elevator will carry you up to the hay and yumyums...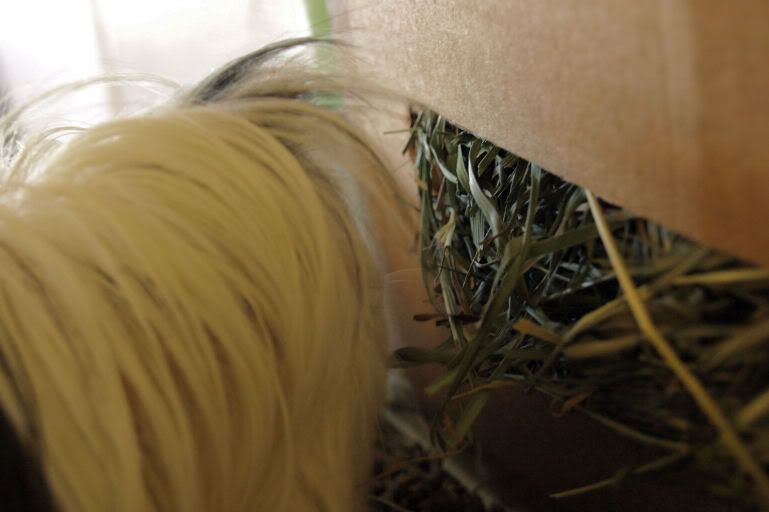 I have to dash now, got a gazillion things to do today before some good friends leave town for good.
The
NEW
ramp is up, I had to wait for it to dry since Buji pretty much used 1/2 tube of gorilla on the carpet!
I will post the updates later today, and also, with a piece of VERY EXCITING news!
*jumping up and down*
Our family has just grown by 2! :)