Well, yes yes, I know I have been misisng in action for a bit, but before you throw poopies at my my door, let's all put on our "we love momo shirt" and lend a hand first.
This is Mr. Fosta, as the name implies, him a foster!
*cough cough*,... yes yes, this cough just won't go away.
He has very thin hair along his back, right where his "spine" runs down.
On top of that, there is an almost bare spot behind his "neck", about the size of my pinky nail.
These problem spots are marked by the stars on the picture.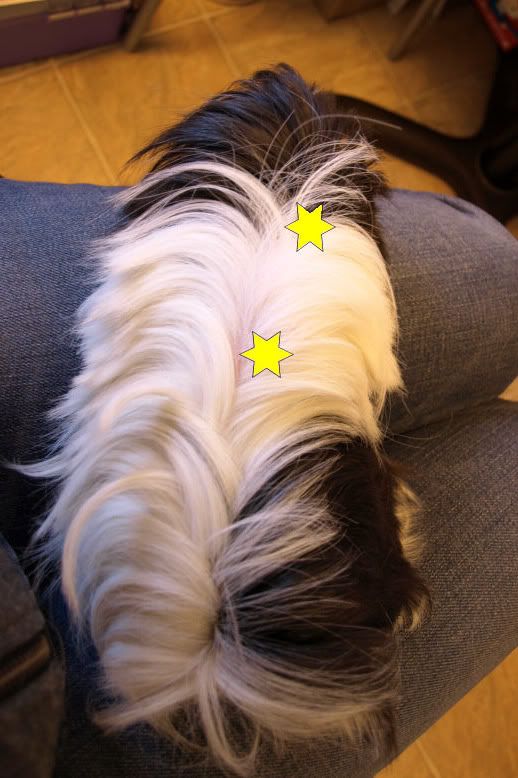 The almost bare spot...
The spots of thinking hair has flakes along the roots, like this,...
and the skin looks pink, maybe too pink for me???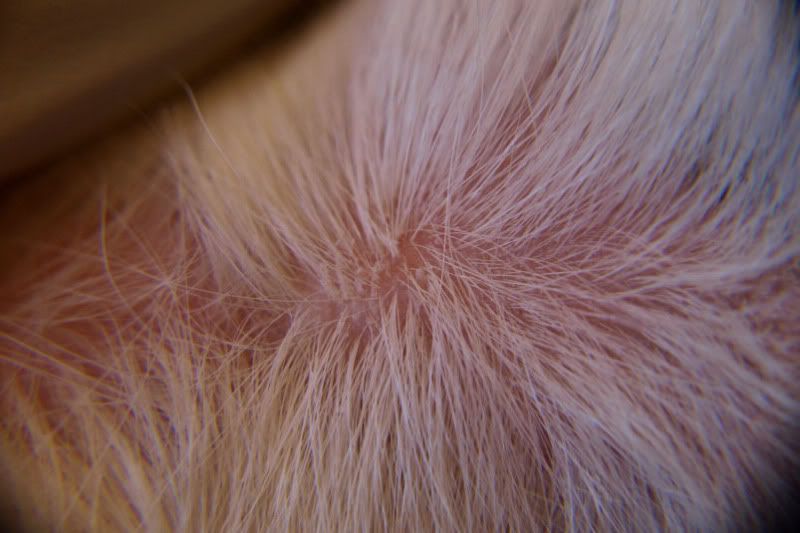 Tell me this is MITES, and NOT ringworm, and it is okay to lie to me! :p
Now...
1. Emma and Bernie has been dosed with Ivomec today.
2. Mr. Fosta had a dose of Revolution last Friday (5/5/2011).
3. Mr. Fosta is now 850 gram is scheduled to be neutered tomorrow.
Please tell me that this is mites,.... not what I am dreading of!