I can't believe it, my nightmare is finally over Patrick is alive, I have my floor back and can use my wardrobe again hip hip hooray!
For those of you that don't know, Patrick has suffered from Chronic inflammation of the bladder wall which was diagnosed as IC (Interstitial Cystitis). He has been routinely Xray'd since May 2011 in this time he has passed blood daily. I've lost count of how many vet visit's and how many medicines we have tried but most recently he was found to have stones within his Ureter.
After a 1 and half hour GA, Patrick came round and at first it was touch and go, 14 days on and I have my Patrick back, he's now back with his friend and it's almost like nothing ever happened.
Does this remind you of anyone?
http://www.youtube.com/watch?v=piLzSteBXQo
Back with his friend..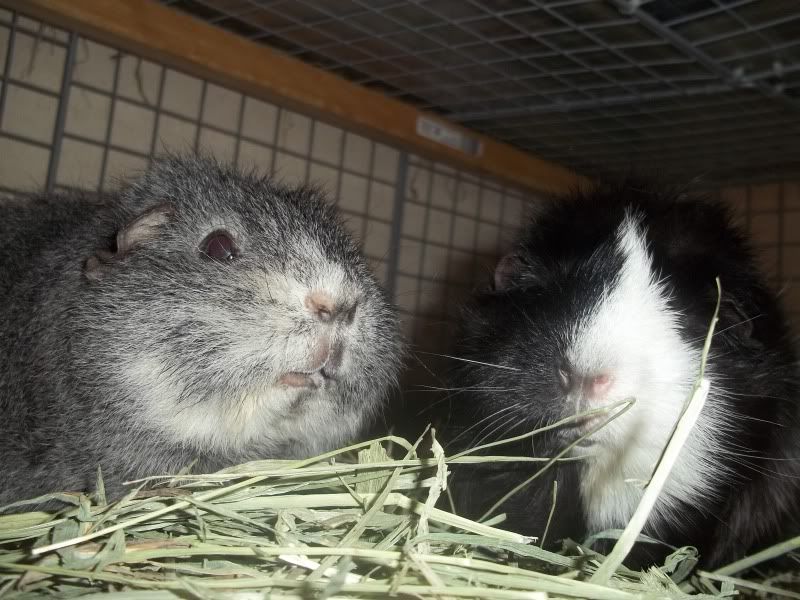 I am most certainly a happy slave - we may have had up's and down's but I am so happy he made it and most importantly it may be to early to say but Patrick does not appear to be squeaking when urinating anymore :<>.
Was it worth it, of course it was who couldn't not try and save little Patrick?!
I think our timing was impeccable, considering the fact the stones where truly stuck in the ureter and would have brought on kidney failure!
Thank you for everyone's support.
xxx