So, I figured it was about time the girls got their first nail trim. It did not go as well as I might have hoped...
Sakura and Hitomi were as nervous about seeing the clippers for the first time as a child meeting their first doctor. They didn't like the look of them and attacked the shiny metal several times which, while cute, wasn't helping me get my aim. So I decide to go for back feet first.
I manage to get both of Hitomi's back feet with relatively little drama. They're now clipped and done. Sakura however decided she was in no mood to be handled and decided to full body spasm any time she was touched. After a few minutes of this back and forth, I decide to let her sit and over to the side and focus on Hitomi's front feet.
Now, at first I was trying this gloveless because I wanted accuracy above all else. This turned out to be a bad idea as Hitomi panicked and put her sharp teeth through the skin under my nail...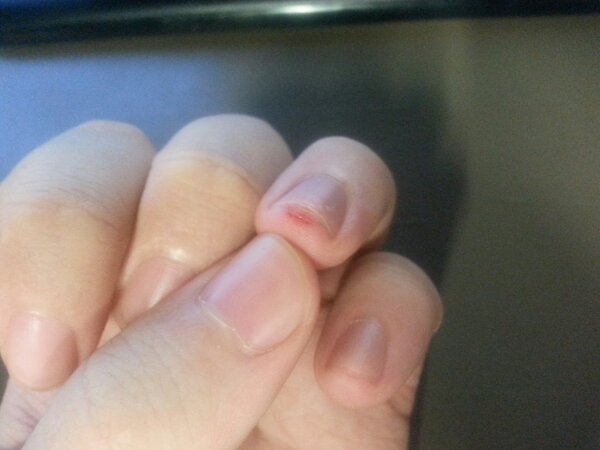 So, on went the thin leather gloves! But now I still cannot get Hitomi's front feet as she is in full panic mode with both the clippers AND these big black hands she's unused to, and so she clings to the green shirt I wear when I cuddle them for dear life and stares into my face quietly wheaking...
And that's about as far as I could get :\
I can't get a good enough grip on either of them to finish this job. So I think I'm going to have to wait until I can get a hand from one of my housemates. I just hope that by the end of it they aren't more afraid of me as a result :(