I thought I would post about the antics of the pigs again tonight. Some pictures of baths, and then some little funny stories.
Here are some bath pictures.
Baths are the only time the pigs can actually all be together.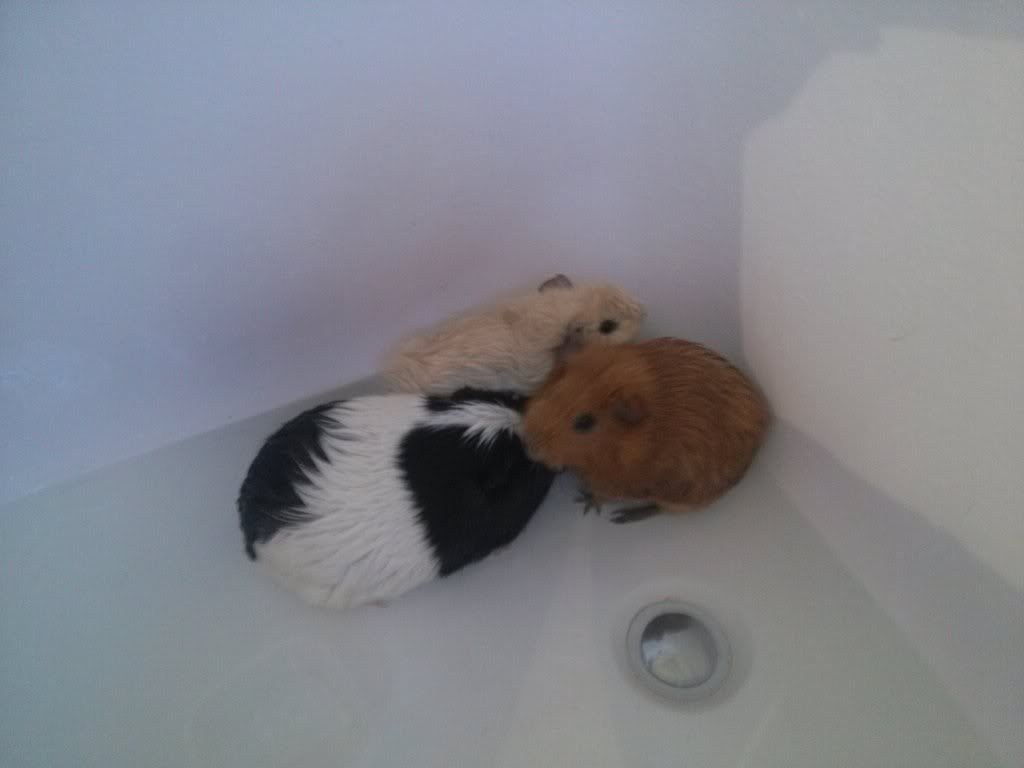 They hates the bath lol
Marbles gives me the "Incognito Stinkeye"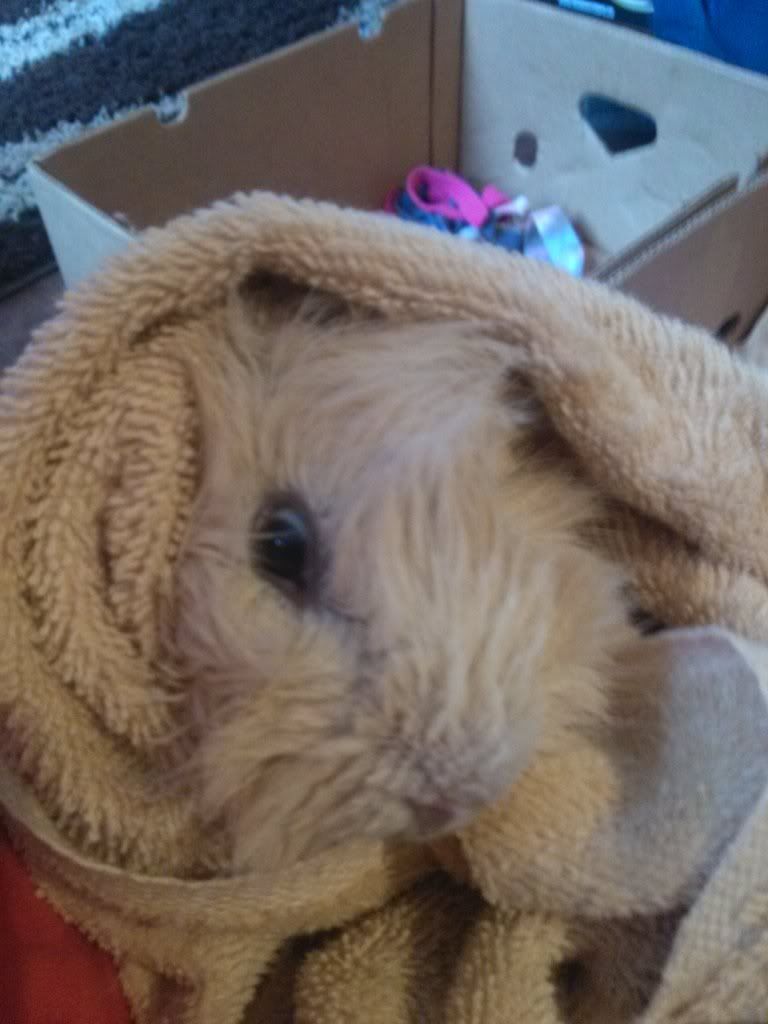 Alfonz is a ball of fluff
Marbles is almost a smooth haired guinea pig lol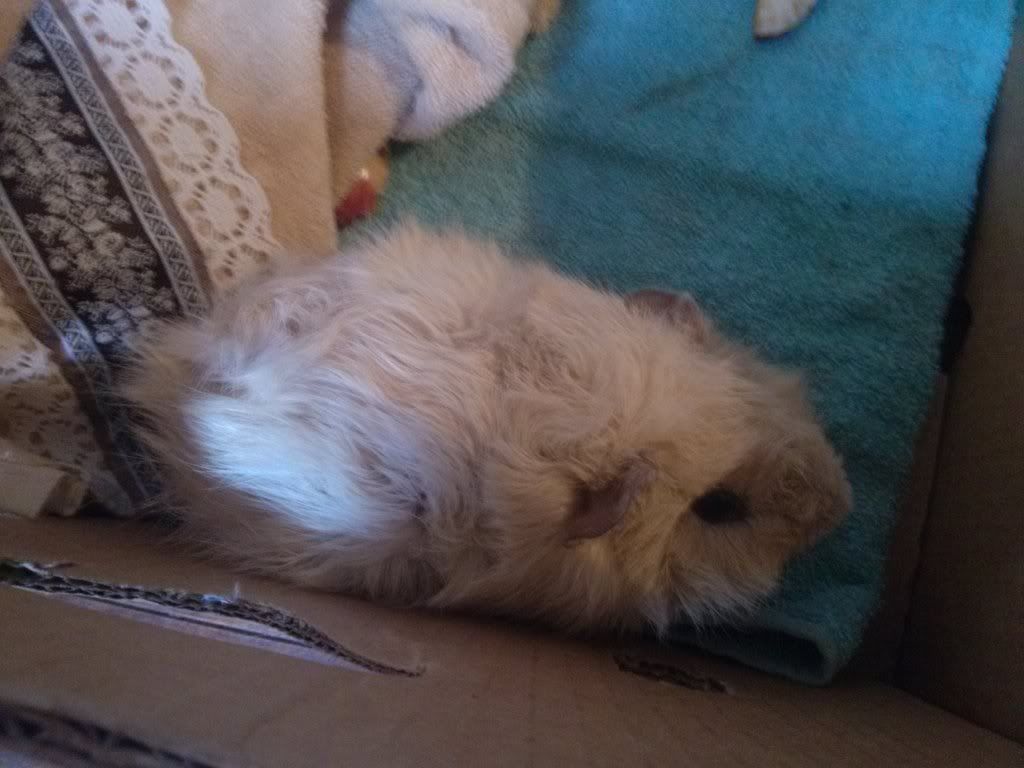 A Jellybean burrito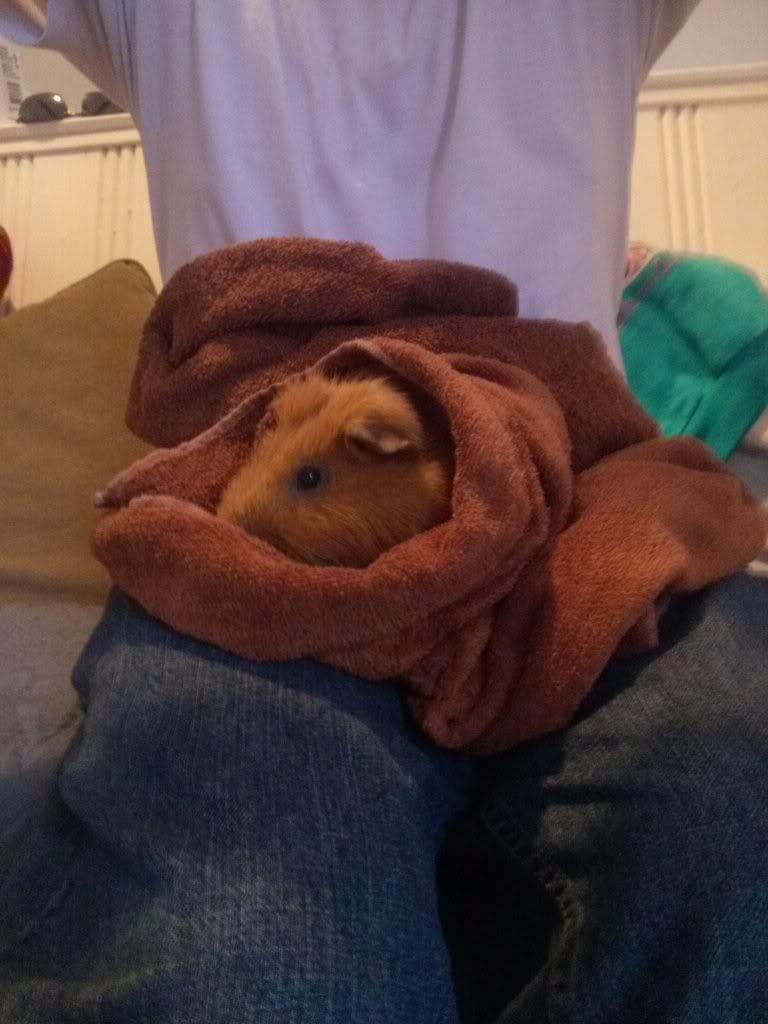 Lately my little piggy boys have become more vocal. Marbles is a growing boy and screams for more pellets to keep his energy up, but Alfonz and Jellybean have decided to start joining him. Its quite nice, and very funny because it seems to happen at the most appropriate or inappropriate moments, in the middle of conversations is the best especially because its like they are trying to join in.
I've been thinking of ramping Alfonz and Marbles cage into my bedroom, so they can have some free range time in there, but Im not sure. Soon I will start taking holiday pictures of the piggy boys, because I think it will be fun lol.