So, if you want the whole back story of ow Alexandria and Rosalinda came into my life, browse here:
http://www.guinealynx.info/forums/viewtopic.php?t=70863
I picked Alex and Rosie up at Reagan Washington airport 10 p.m. january 8. Today I mlved them into their new dogs with my other three girls, separated by a grid for now: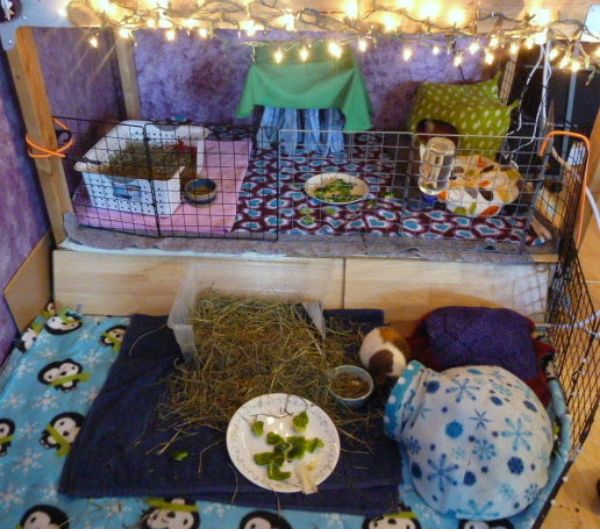 And here is "Ghost" (my newest white pig rescue who needs a new name!) sayng hello to Rosie:
Just moments ago,Alex and Rosie were chasing each other around the cage. They're not as dainty or light on their feet. Think thunder. . .
It looks like I'll be bringing Rosie out to the vet's soon. I saw a white cloudy thing in her right eye. It looks to me like a cataract, but I do need to have it checked.