Here is a picture of her incision: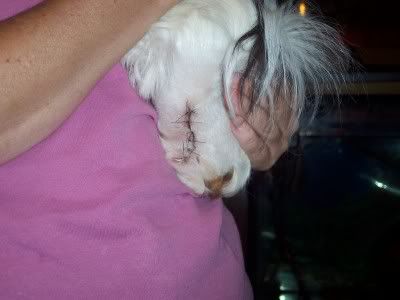 In this one you can see her nipple, at least it's hanging down now instead of horizontally out of her side. Hopefully it will continue to migrate back under her body.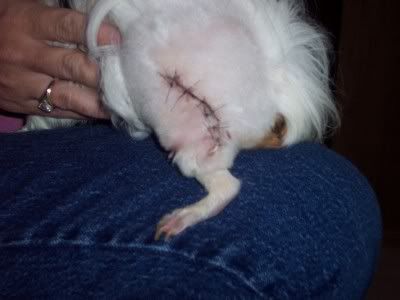 Ok well perhaps the nipple is a little hard to see but it is right at the bend of her leg.