I am so worried. My girls so far (knock on wood) have been healty and happy. Today while feeding them all I saw something wrong with Shiloes left eye. I did not notice it yesterday but it could have been there and I missed it as I had on different lighting in the room.
Here is a picture. My sweet Shiloe. Is she going Blind? Is it an injury?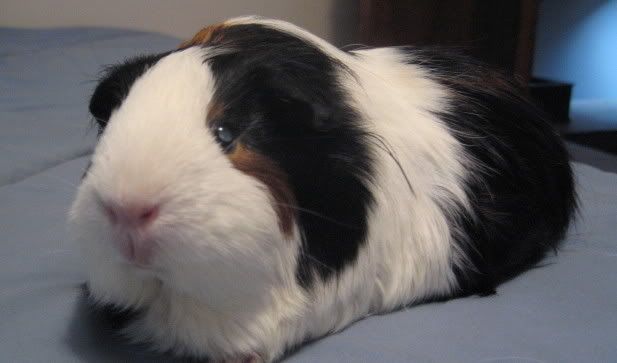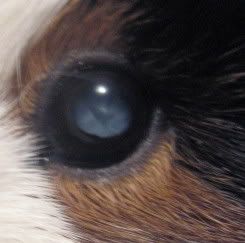 This is the bad eye. It doesnt look like anything is in there, just they eye changing color. It has a light grey or blueish tint on the left Eye.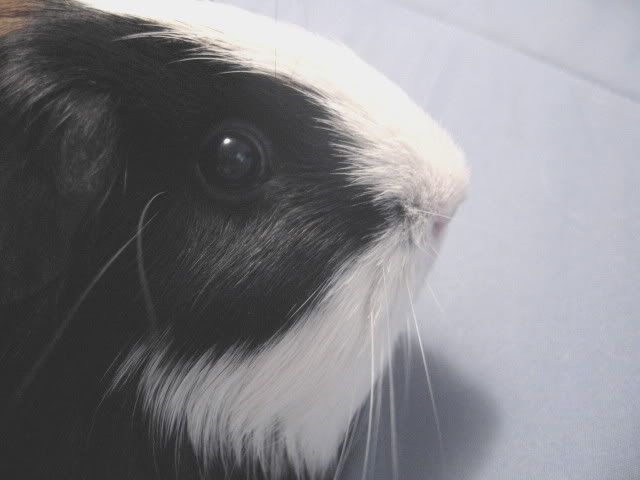 This is her right eye.
Now here is a closer look at her eye. I hope she will be ok.