I have noticed that from time to time Caetano gets these crustie scabs. I just notice them as I handle him for lap time or weekly weighing.
They are generally under the fur, close to the ears or shoulder area. They are reddish, but I never noticed any blood stains in his fur. It is not fighting, as there is a divider separating him from his cagemates.
He once had something like that on the eyelid, not as large though, and not reddish, just crusty.
The first time I noticed this, I went to the vet, but we didn't get to a conclusion about that. The vet told me to use an iodine solution, and it worked. Since then, he had this several times, maybe once every 4-6 weeks. It doesn't seem to bother him, I have not yet associated this to scratching, but I wonder what that is.
These are the best pictures I have from the latest occurence, which I noticed last night. The first two pictures show the actual skin condition, with fur attached: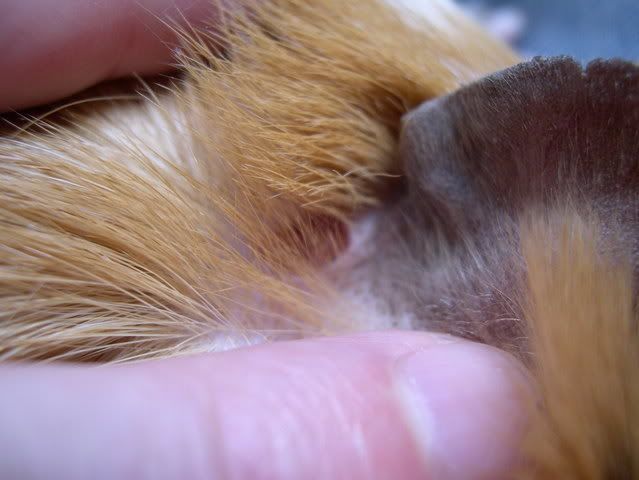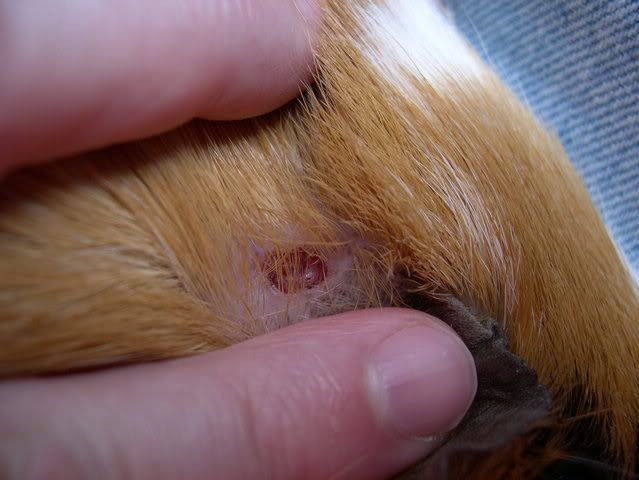 I cut some of his fur to get clearer shots: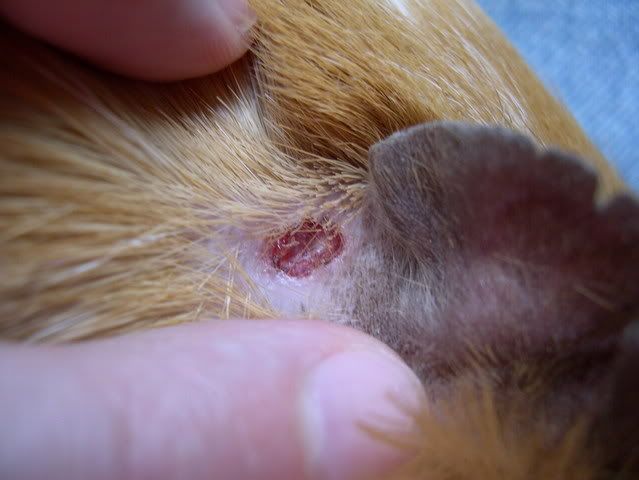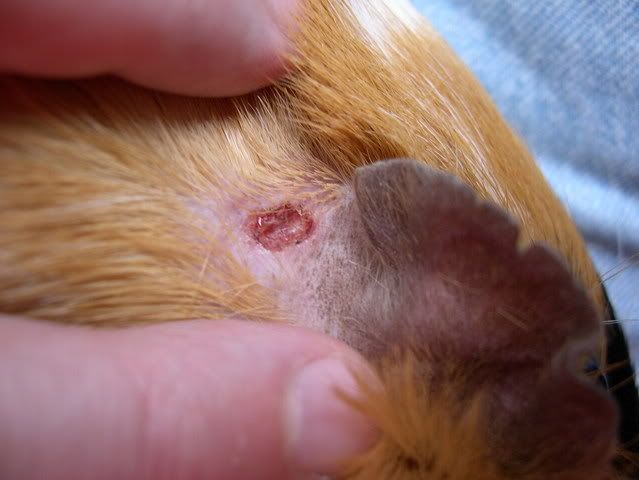 Any ideas on what this is?