I have become jealous of everyone else's threads, so now I have one of my own! I only have a few minutes, so I will start off with a little "teaser" as they say in the movie buisiness.
It was early summer 2003 and I needed to get some hamster food. So, not knowing any better, I went to Petco. I was stupid enough to ask to hold one of the baby guinea pigs.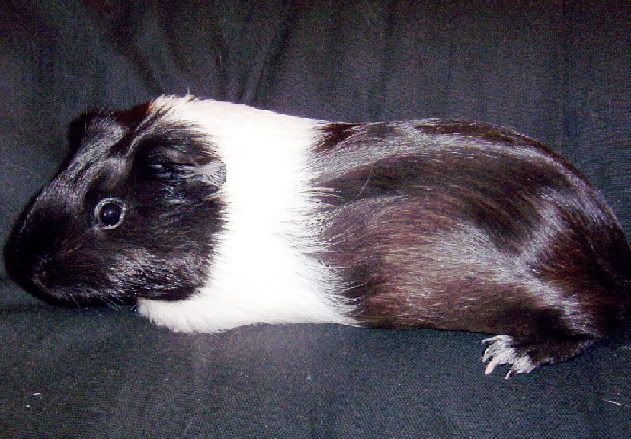 Yeah well, I don't have to explain what happened next. I named her Mercedes, in honor of the place guinea pigs origininated from.
More to come when I get home from work!