Ginny is a female and a little over a year old, as far as I can tell. I've had her since February of 2006. She's been ill four times during this period (two URIs and two UTIs). Her cagemate has been much healthier.
Last night I noticed her left eye was different. It doesn't seem to bother her. She's eating and drinking well, and has gained weight from last Saturday. I've started weighing her daily, now.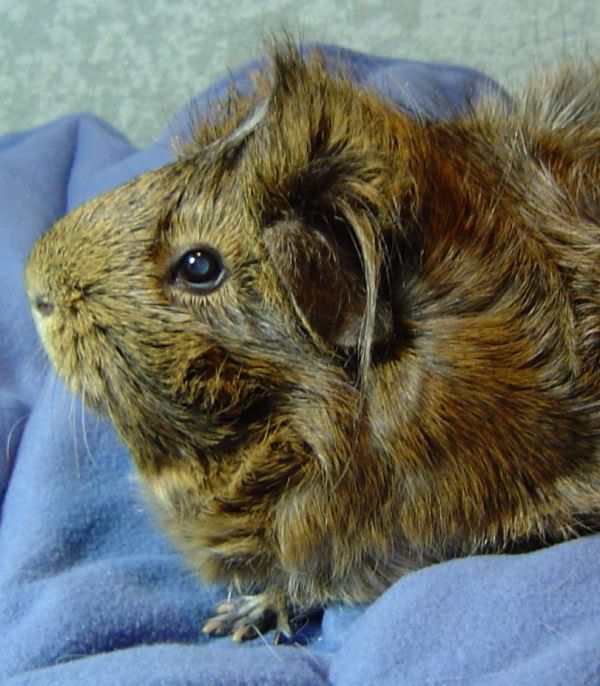 Close up: (This angle makes the white part near the eyelid look very dramatic.)
Both eyes: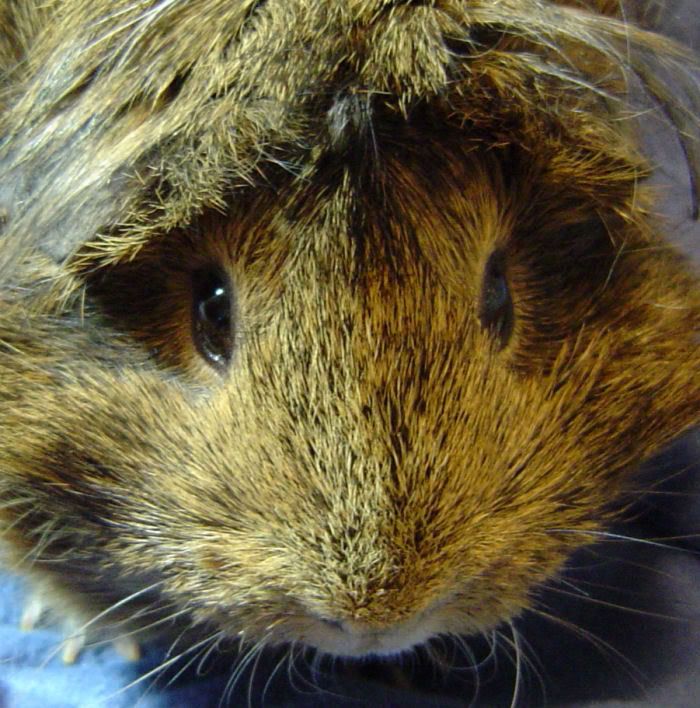 I have an appointment this Tuesday with Dr. Funk (recommended on the GL vet list). This was the earliest appointment available. My local vet is not too bad with cavies, but I'd like an expert for this.
I've been reviewing all the eye information here so I'll be ready. Any advice, suggestions, or comments would be greatly appreciated.