Hi All,
I thought it best for me to start a topic on Ace as I'm getting a bit worried about his eye.
Here's a picture taken yesterday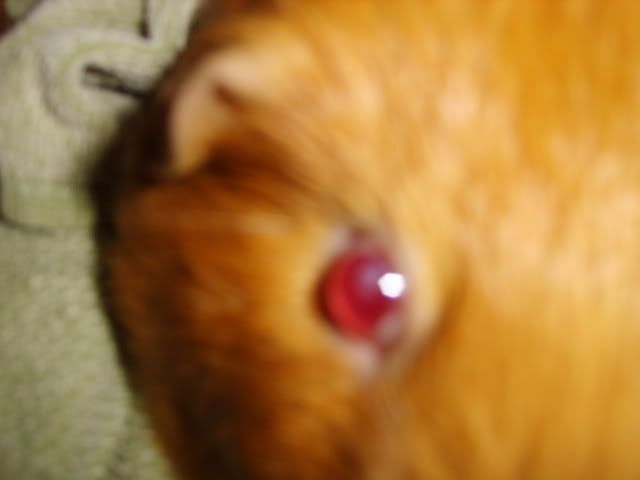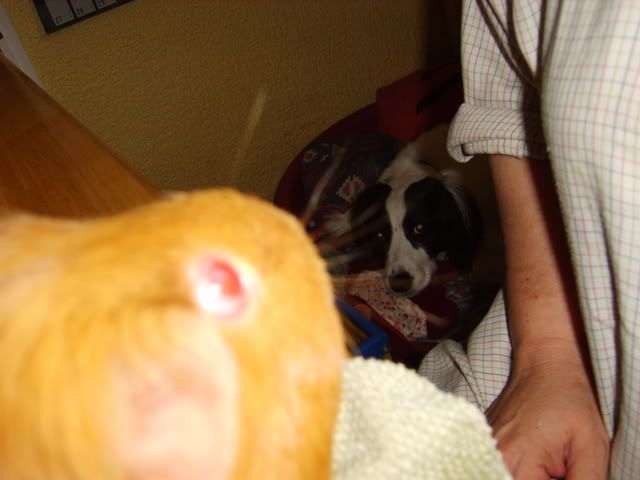 Sorry the photo's aren't too clear, my camera isn't very good.
I've been reading this topic
http://www.guinealynx.info/forums/viewtopic.php?p=835215&highlight=osseous#835215
as that seems to be happening to him. It's happening quite quickly too.
Yesterday I also noticed that his right eye has a cloud over it. I'm not sure if it's the first stage of a cataract. You can see the cloud in the above photos
I've not had anything like this happen to any of my pigs before, and I wondered if you think it's worth a vet visit.