Episode 1 – Third time around!!!
- *video included at the end of episode*
Say what? Another chronicles volume has come and gone?
Oh man, what do you say it is about time we open another one?!?
For those who don't know us, we will start from the very beginning to give you all a quick recap.
For those who know us since T-rex roamed on planet earth, stop procrastinating and go back to your work! - ain't nothing new here today!!!
We are five cute little buggers that no one can humanly resist our charms.
We each came here either by accident, surprise, unannounced adoptions or foster gone wrong.
Momo is currently seeking professional help for her feline issue, but in the meantime, this is our cage.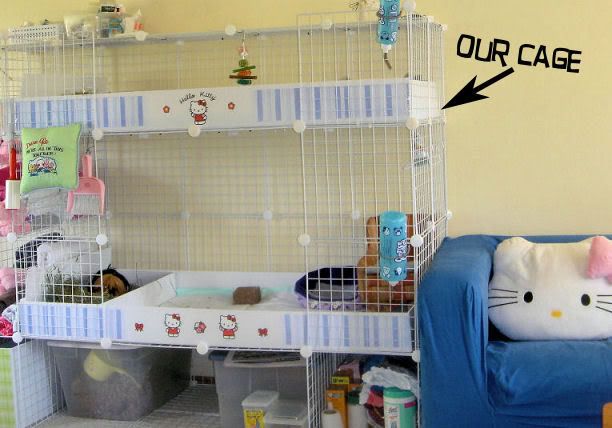 McMac
is our wisest pig, duh, he is the oldest.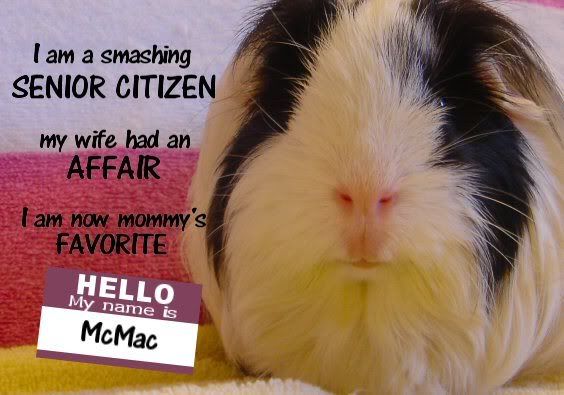 He is a miserably married pig whose Missus loves to ambush and walk all over him.
McMAc is a gentleman in so many ways with us and humans; he has offered Beibei reassurances and
company whenever Meimei picked on her ever since he joined the girls, and often seen snuggling with momo.
He is a bit older and has sensitive tummy, so Benji and momo would take him out daily for some grassy critical care.
He is now a very happy and healthy senior citizen.
Beibei
is our spoiled brat; there are only 3 people in her world, she, herself and Beibei.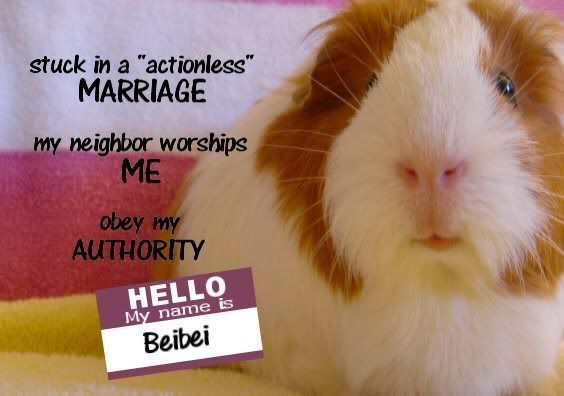 We don't think she makes a virtuous wife per se, she will take any opportunities to sway and flirt with Mojo,
but McMac seems to turn a blind eye to that.
She seems to know her good looks, and she made sure she used it to get treats and chinnies out of that sweet face.
Mojo
is what you would call not the sharpest knife in the drawer;
in fact, we doubt he can even locate the drawer…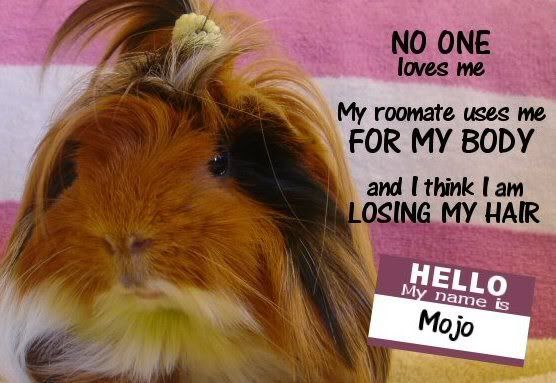 You would think after 2 years of practice, momo can finally make a decent haircut for him, but it all seems to get worse with time.
We all think he would have better looks if he just got run over by a roaming lawnmower than momo's scissors.
He now lives with Mitzy, who enjoys him as a roommate, and even more as her dental floss and spit bucket.
Mitzy
was our foster, yeah, that was the story anyways.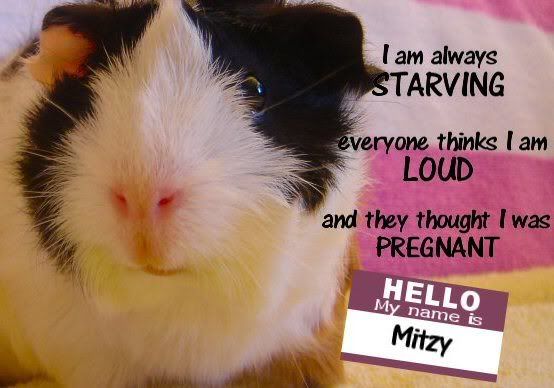 Somewhere along the foster, momo came to love her for the piggy she is, papers were signed and her piggy body was planted.
She proved to be quite a loud and difficult child, wheeking her lungs out at ungodly hours, have the attention span of a tick
and enjoys tackling all object in the cage – Mojo included.
We are still waiting for her NFL draft letter to come in the mail.
Meimei
, what can we say about her?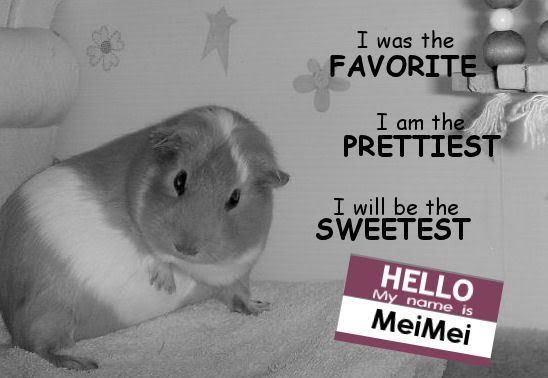 The joys and laughs she once brought into our house is beyond words, momo was unprepared for all the love that
could be packed in such a little furry body that she was literally "disoriented" when Meimei passed away from a spleen tumor.
Meimei now sits on our cage and watches over us, she will always be on our hearts, and her teethmarks will always be on our bums.
We also have a crunchy neighbor called
Gallardo
, or
Gallarda
, depending on water temperature and whatnot.
It started out as another
"FREE"
thing picked up at the office, and then he berried up the wazoo (literally)
and now we have no clue what to do…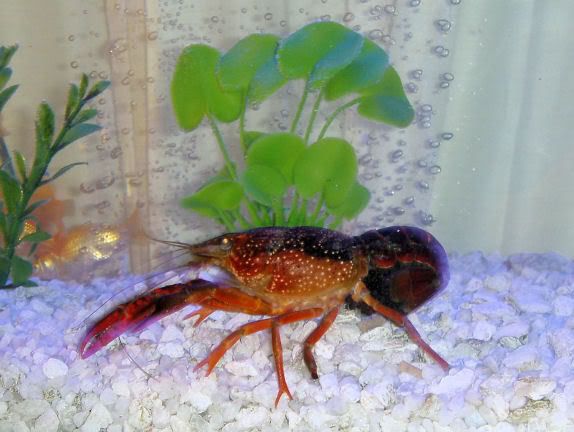 So this is our recap of the century, and we leave you with a new
video
of our herd.
And before we do, we would like to wish you all very Happy Chinese New Year.
It is a significant holiday in the Chinese tradition that lasts for 2 weeks where we would worship our ancestors for their
hard work and roots, reunite with families near and far and lose our red pocket money on the Mahjong table.
Without further ado…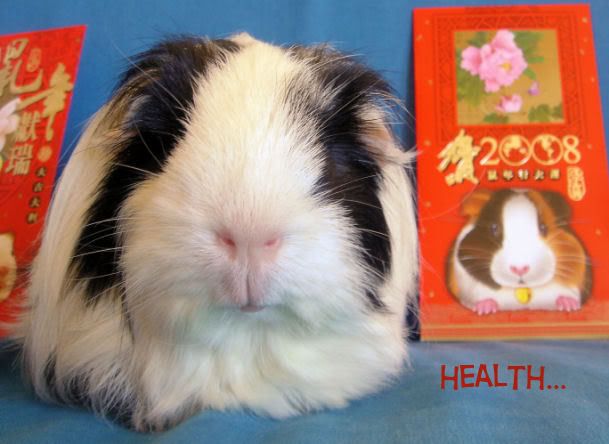 [Formerly:
Trials and Tribulations in Momo's House of Pigs - Vol III
]