Damn it! I can hear it clear across the room.
Mr. Piggy is guesstimated to be around 5-5 1/2 years old. He was a classroom pig that went home with a teacher. After about a year at her house, her and her son's allergies got too bad and they rehomed him. This was last year. I picked him up in Orlando, if anyone remembers the thread in Cavy Placement.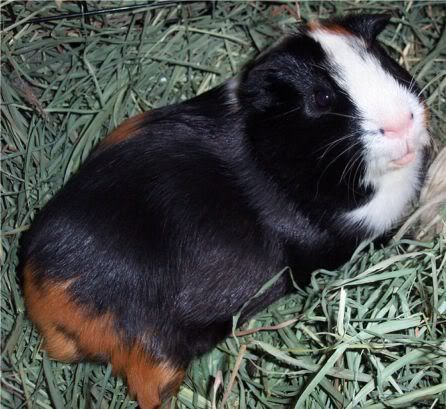 He's been a healthy boy for the year that I've had him. Not tolerating any pig but Ozzy.
Yes, I'm calling the vet as soon as they open and getting him in there. I wanted to start the thread because I am sure many questions will follow.