Remember When….
How time had flown since we joined Guinea Lynx and started our very
first
chronicles. Pictures and stories quickly filled up those pages, and we followed with the
second
and
third
installments. Through each installment, our friends were encouraged to enter our home and join us to love each and every one of our family members.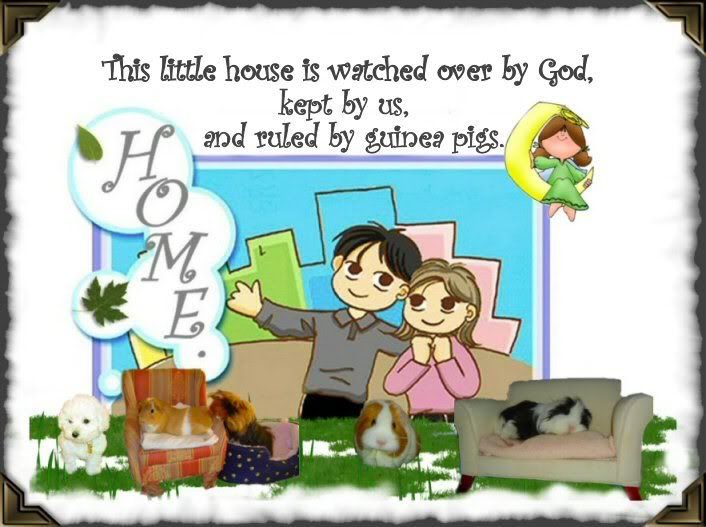 Today, we feel especially honored to launch our fourth chronicles thread; I hope it will be the beginning of another 50 pages of audacious adventures, hoping to bring laughs and joys into your hearts and home. To most of you, this episode is almost redundant as I summarize through the past 3 ½ years with some of my favorite pictures and stories. But I still hope you take a minute to look back with us, to once again to share our joys and tears as the years went by.
From the very beginning …
So there I was at my mundane job, a tiny cubicle crammed with files and invoices waiting to be entered and reconciled. When I took a coffee break and passed our conference room, I saw a FREEBIE guinea pig on the cold oak table. I had seen this little piggy just 2 days before in my coworker's laundry room, so I well aware of her "vicious" history. Although she was offered to me during the weekend, I declined because I have never taken care of one before and my heart was still aching from the loss of my poodle 2 years ago.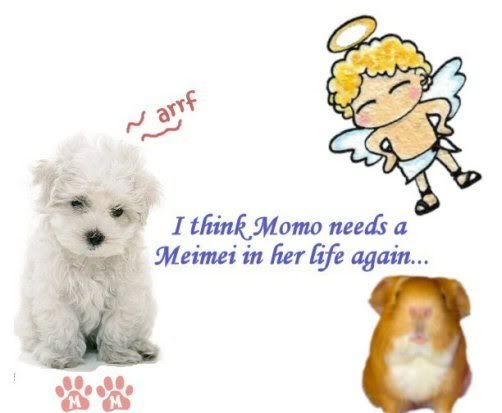 By nightfall, OJ Simpsons was still there… Oh well, I will take her for a night … or so I thought.
With a single wheek , she officially adopted me on April 5th, 2005 and was renamed Meimei in memory of my passed poodle.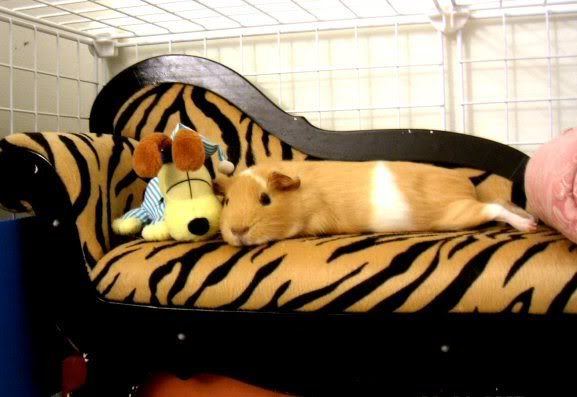 Off to the Internet I went, frantically searching for proper guinea pig care, and it just escalated from there.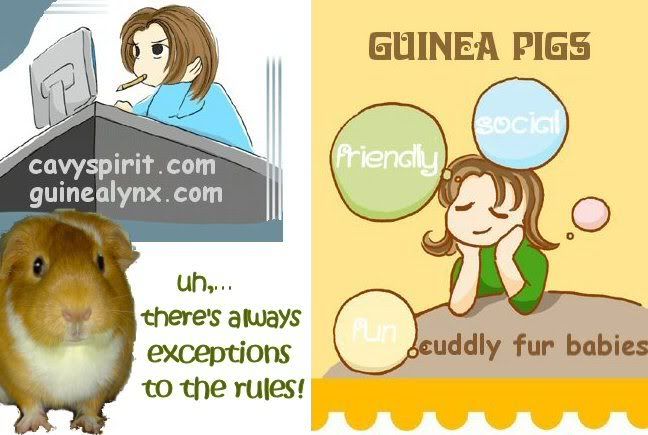 Before you know it, we were banging up new cages and lining up new piggy friends for her.
First came Beibei, a proud graduate from Cavy Spirit.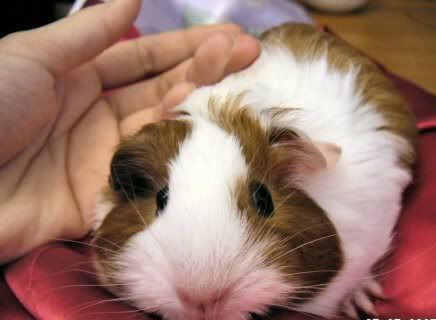 Then things got interesting… too interesting for my bad ticker.
Calls for help went out, and off to Cavy Spirit we went for a neutered boar – Cesar.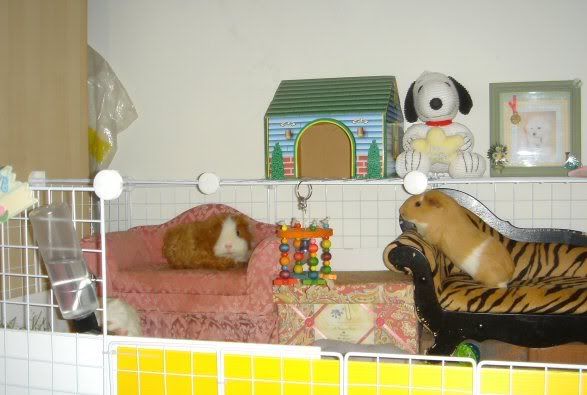 Then he got all the wraths from Meimei… tell me something new.
If you don't know momo by now, let me just say I am a woman known for my crazies and determination.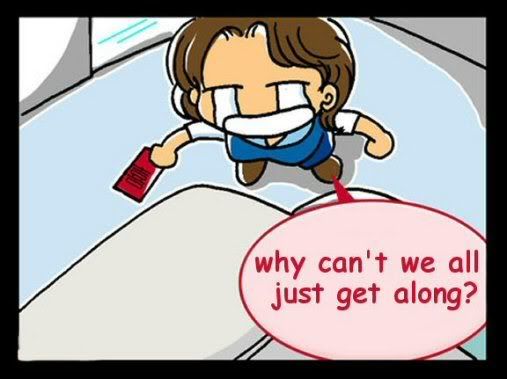 There had to be a guinea pig that Meimei would tolerate and love under the sun, and I ain't giving up until I find him/her.
McMac was picked up by a CHP officer off the side of a highway in an overturned cage. To this day I wonder how could anyone abandon such a precious man?
Mojo used to be a hot rock star stud who lived the good life - jiving and chilling on his workdays and shooting Pantene commercials on his off days. Then he came to us and uh… became a legend… legend for bad hair!
Before you know it, Mitzy soon joined our family, keeping us on alert mode with her midnight shrieks and loud cries for anyone who was willing to listen.
I should have known that I had some very special pigs from day 1. Beibei proved to be agile athlete despite of her chubbiness, when we say "
she would do anything to get away from Meimei
", we really mean that.
And their criminal
criminal activities
did start young; it was just that I was missing all the signs…
When the opportunity came, I got a first-hand taste of
parenthood
, days of sleep, food and peace deprivation.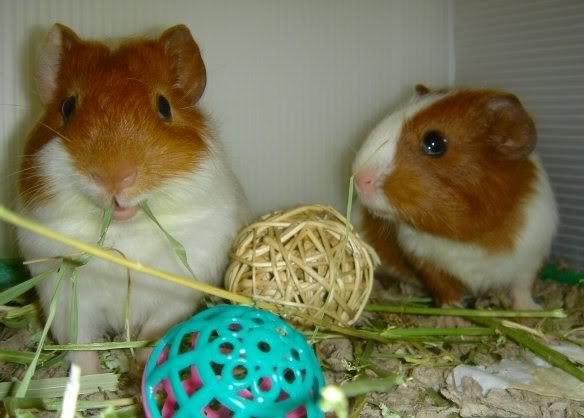 There must be something constructive and positive our pigs can do for the community right…?
Aside from the fact that Meimei was labeled a
"therapy pig"
-- as in,
all who have met her are now seeking therapy.
We jumped at the Adopt-athon occasion, where McMac proved to be a quite charming
ambassador
and won many hearts.
McMac also went on to prove that pigs do fly ….
and he is much wiser than we give him credit for!
Out of all the misadventures, my most memorable episode was when we
lost Meimei
… for a brief moment.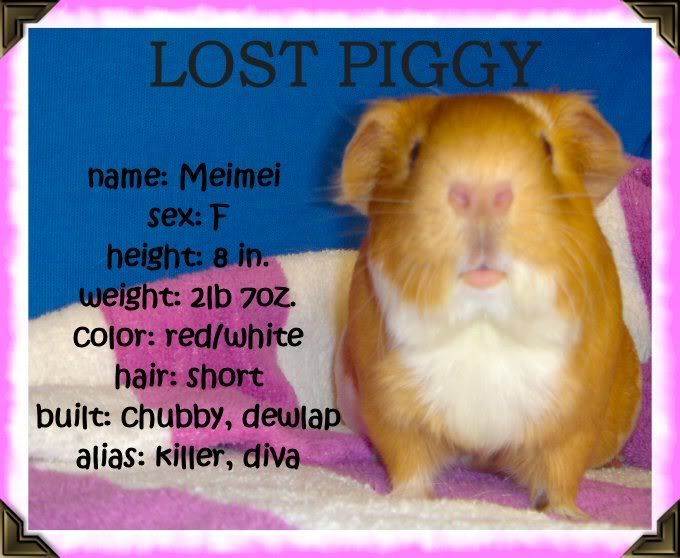 Our house was on lockdown, we even had neighbors over helping to move furniture and piano to see if Meimei was trapped under anything. Fortunately, (or unfortunately, depending whom you might ask), our little bugger was soon found, good as new, I can't say the same for the traumatized momo though… :p
Just in case anyone would think "Absence makes the hearts grow fonder" has got another thing coming!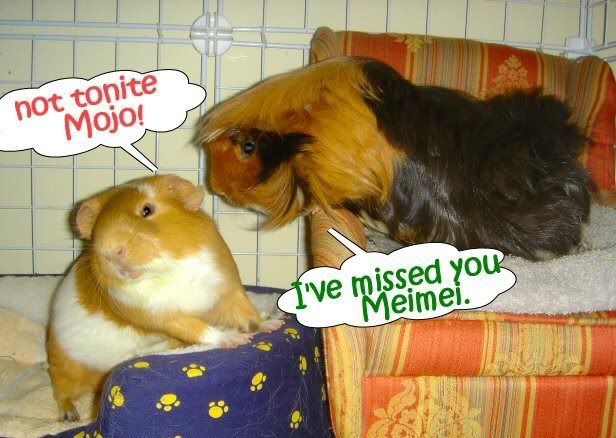 Our family is also the biggest and the only cheerleaders for Ben's golfing career. No matter how often he changes his clubs, swings and wind directions, we have yet to see any difference in his scores.
Ben and I continued our quest to find out the cause of Meimei's uh….
difficult personality
.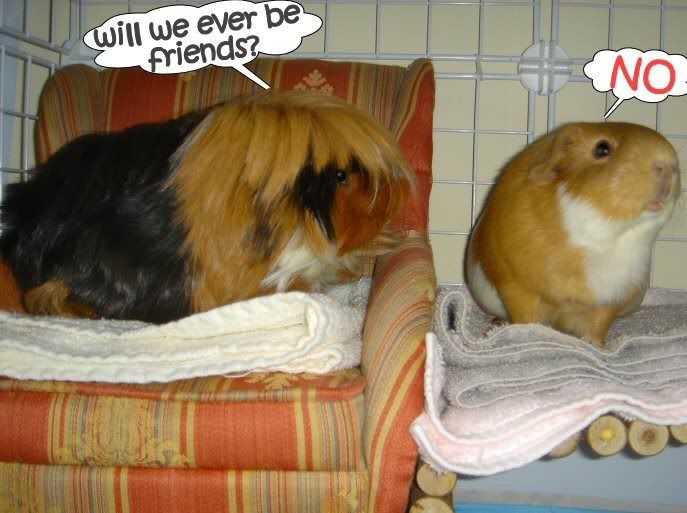 We explored all possible causes from medical hormonal issues to changing her housing and friends; it seemed that we simply misunderstood her for whom she really was… a damsel in distress.
Now just before you put big fat "dysfunctional family" labels on our foreheads, have I told you about our official official
piggy wedding
?

Complete with weeks of
planning
, cage constructions and the whole shebang!!!
And what family would be complete without a freebie
Crayfish
?
I just wish that our new crunchy kid wasn't into changing her sexuality on a monthly basis! :p
With joys also came the heartaches of losing the loves of our lives.
It has been more than a year since we
lost Meimei
to a spleen tumor, the heartache still lingers each time we think of our girl.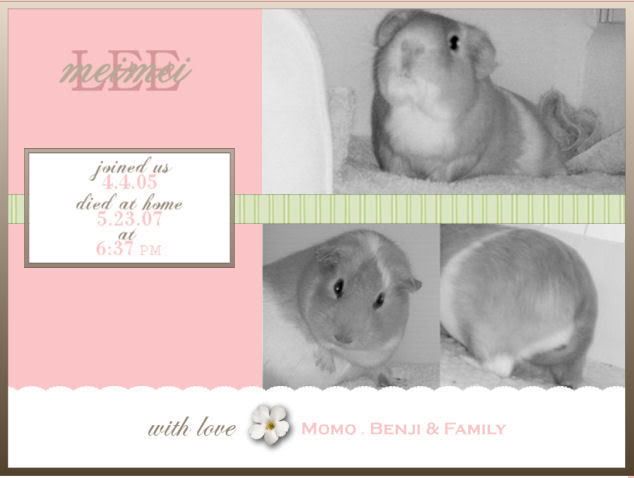 I was caught off guard with her death, I fell apart at the seams within hours, my anger and bitterness took the better part of me. No one ever told me I would come to love a rodent just as deeply as I loved our dogs, it was then I realized …
true love crosses all boundaries
.
Nobody quite knew how to wake me from my shock and grief, until I felt McMac's soft fur and warm body on my chest… He allowed me to bury my face and tears in his soft and warm body, he held me with his paws, reassured me with his trusting nudges and waddles.
We fought bravely in the last 2 weeks of McMac's life, but the
third recurrence
of his abscess proved to be too steep of a hill for our senior McMac to take on. More than 15 days, our days were made up of syringe feeding, wiping him off, keeping him dry and hydrated. Then finally when the moment of realization came, we had to let him go, out of love, out of duty, out of all the wonderful things McMac has done for me, now it was time to
return the favor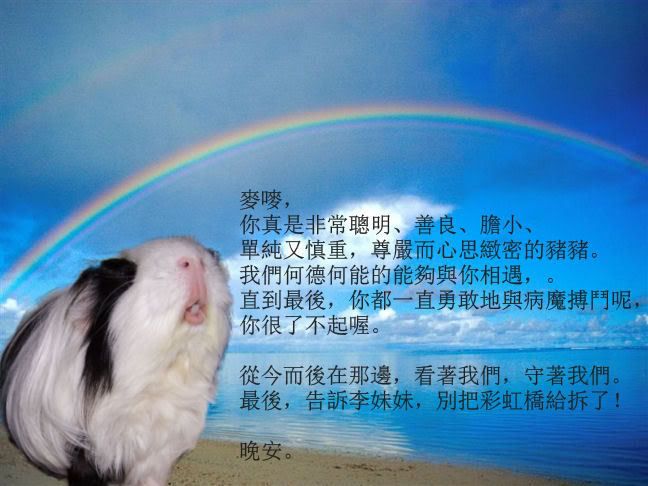 With a blink of an eye, we have welcomed 5 piggies into our hearts and home, and although we had to say goodbye to Meimei and McMac, the privilege of once having them makes their happy memories linger…
Now our chronicles are back, momo's house is once again opened, so remember to drop by weekly to catch up on the pigs! I know what you are all waiting for, so without further delay, a
video
of our pigs, and all the JOYS they bring.
***
turn up the volume on the video and hear Beibei serenade Beethoven!
***
I got so many things stockpiled to show you, starting from my latest Daiso raid.
Hey, you say it's an obsession, I say it is therapy from chronicles withdrawal! :p
Have a lovely day everyone, it is MY birthday, hope you will enjoy it too!