First of all, here is the post of how things happened:
http://www.guinealynx.info/forums/viewtopic.php?p=1495045#1495045
We are heart broken. Chippy-Chippy was like an older sister for Hairballie and Poofy, always checking on them, sniffing and grooming them, making sure they were allright. For us, she was a nuttie hairy mop, always making us laugh when she used to run and play with her nuttie hairs dancing in the air. Most of all, she was our daughter.
I'm sure Hairballie and Poofy already feel her absence, I wonder how can we help them cope with Chippy-Chippy's absence. I'm already thinking in remaking the cage completly, but is there something else for me to do so that they are not sad? Would it be necesary to get them another friend? We really don't want to replace Chippy-Chippy at all.
Poofy knew there was something wrong yesterday. She groomed and cuddle with Chippy- Chippy during the day, she sniffed her and laid right beside her for long minutes. I took a few pictures of that.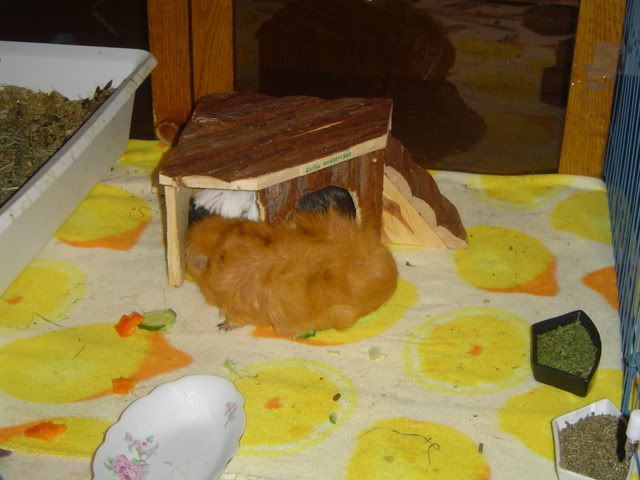 But I just want to remember her for how and who she was: A happy sweet piggie, always putting a grin in our faces.
We love you Chippy-Chippy. Take good care of yourself up there, you'll always be in our hearts.