In The Beginning
For old time's sake and to welcome new GL members, why don't we start from the very beginning, all over again?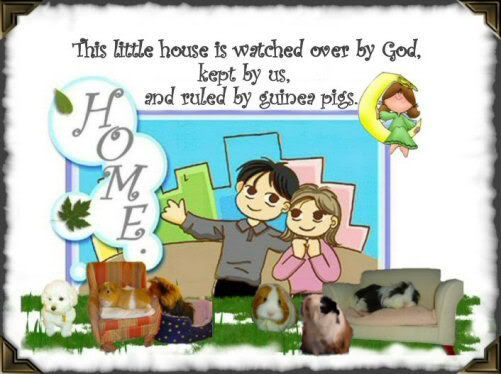 On an uneventful day back in April 2005, I went over to a coworker's place to finish up on an auditing project.
During a brief coffee break, I heard an bizarre high pitched whistling sound from the back of the house,
I was curious and I asked about that noise, it was a guinea pig she bought for her little girl's birthday but soon fell out
of favor because she apparently bit the living daylight out of everyone.
Then the very next day at work, I saw the same guinea pig placed in the middle of the conference table with a
FREE sign taped to it.
I never paid much attention to it since I don't have the slightest clues about guinea pig…
It was apparent that by nightfall, nobody really wanted a biting guinea pig.
Oh well, I thought I will bring it home for her to have a quiet place to sleep for the night, get some foods into her
and bring her back first thing tomorrow.
Or so I though.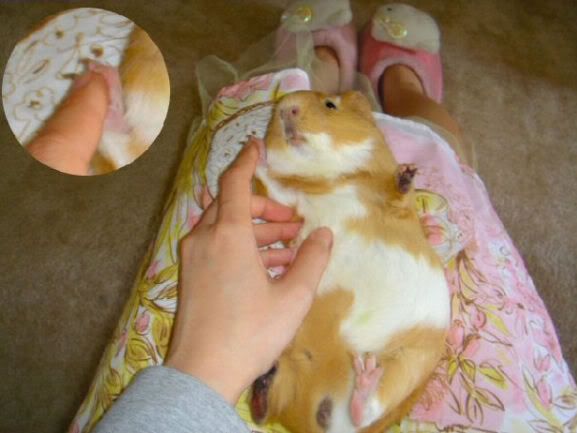 …………………………….
Allow me to introduce each and every of our babies to you.
This is Meimei, my very first guinea pig who opened a whole new door for me.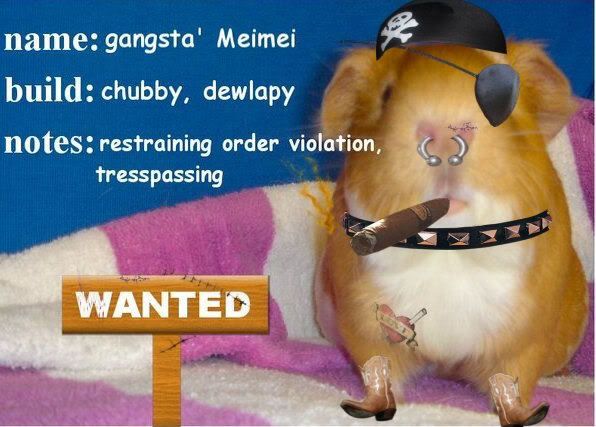 She was that freebie, whom became priceless in the eyes of many, none more than mine.
Many people pointed that she is the plainest looking out of our herd, many people were even scared of her, but there is
something there that made me and many of you to look past that and gotten to fall in love with the girl behind that
simple face and sharp teeth. These two pictures can pretty much sum her up.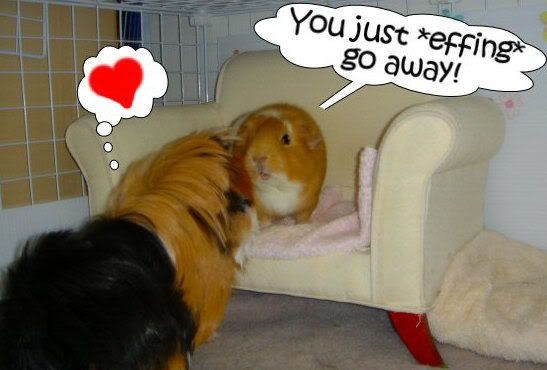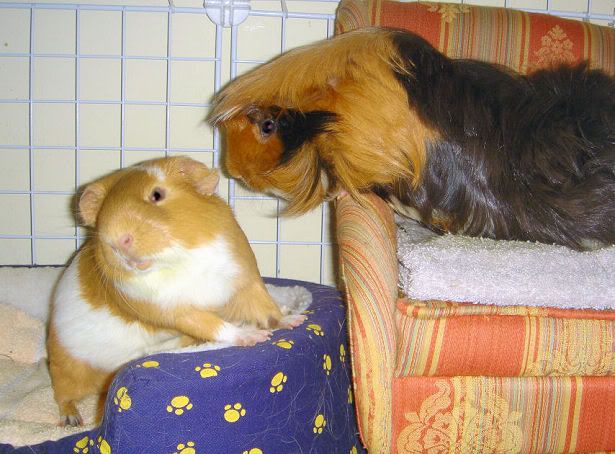 We were given a little more than 2 years to spend with her, during which time, we accidentally spoiled her rotten.
Sadly, we lost her to a spleen tumor on May 23, 2007… I can truthfully say I will never love a guinea pig like I once loved her,
but too have since learned to open my heart and love again.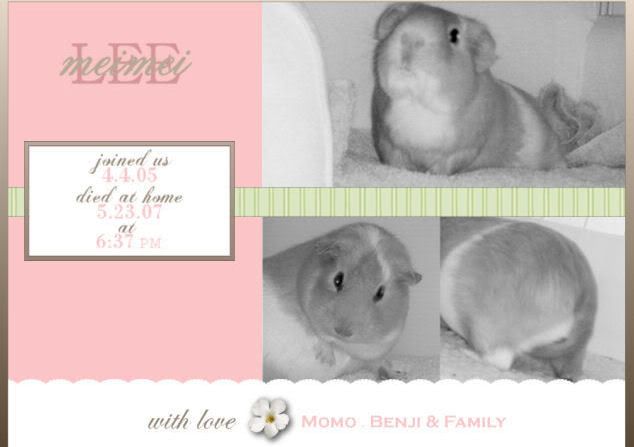 Then we adopted Beibei from Cavyspirit.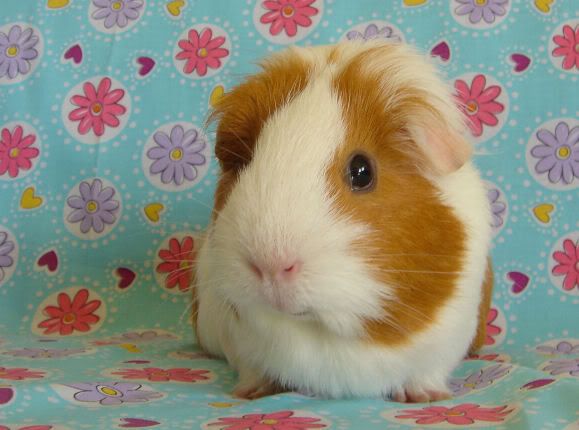 Buji was the one who picked her out from the online profiles; she was the most adorable little baby we saw that day.
Today, she has grown into a well rounded lady who loves to be cuddled and sleep in on cold mornings.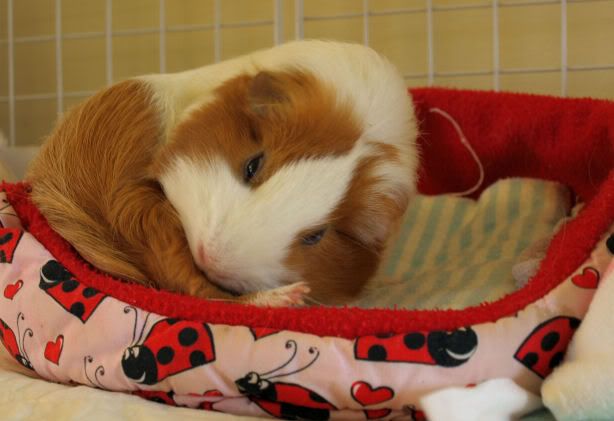 Beibei is known to love the good life, and when you have a pretty face this, you don't really have to do much to get
all the attention and pampering your heart desires. Usually a laid back piggy, we have repeated humiliated here on GL.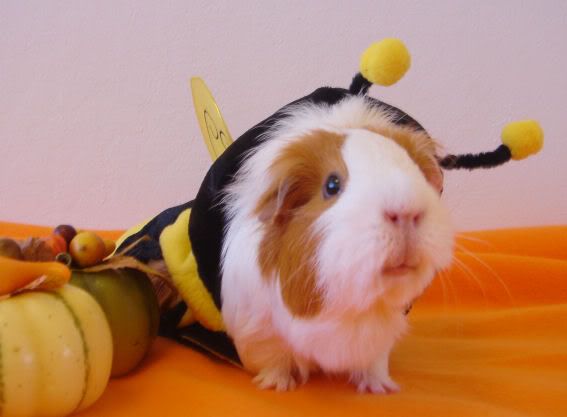 When furs came out flying and piggies were rolling as one in the cage, it was time to add a mediator, and in came McMac,
the most gentle and tender pig we had the privilege of knowing.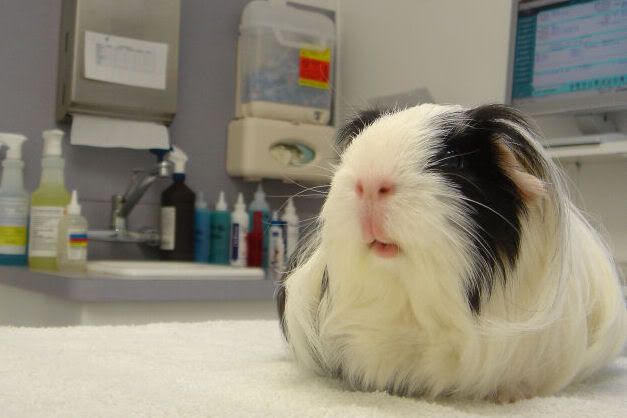 No matter rain or shine, he was the one who looked at me with me the most adoring eyes, so eager to love and to be loved.
Although he was blind, his eyes sparkled with utmost affections.
During the last few months of his life, I most enjoyed sharing weekend breakfast with him on our bed, watching TV
and just hang out under the blankets.
On the morning of July 11 2008, we kissed him goodnight for one last time and helped him over the Bridge.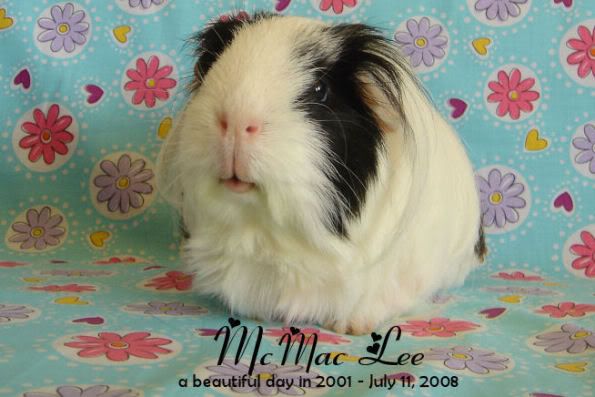 We quickly expanded our home and cages when we saw Mojo (aka Fabio Albert) on guineapigfun.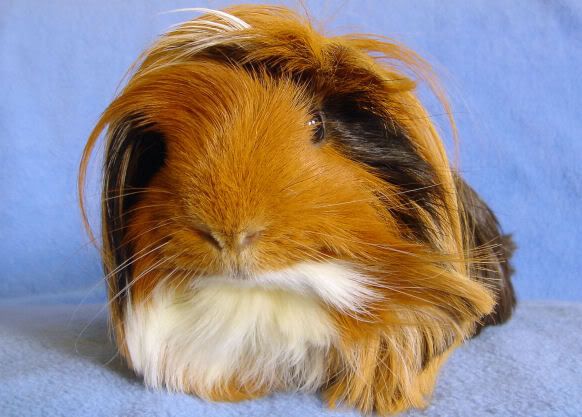 It was our longest planned adoption, I had been sick for a while and also needed to wait while he recovers from his neuter.
Then the day we brought into our home, he kissed all possible shampoo commercial endorsements goodbye ...
....and became a Shitake.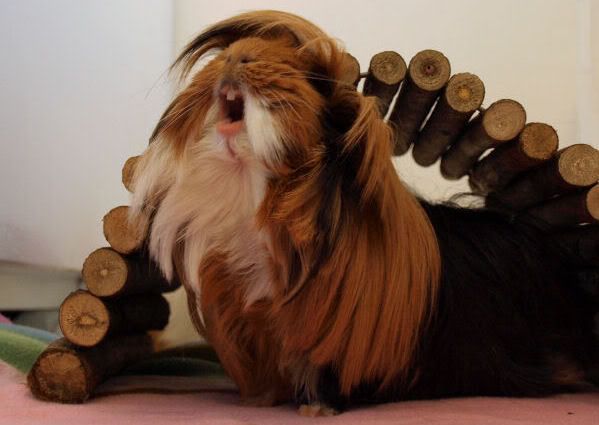 We have also lovingly discovered he has the intelligence equivalent that piece of seaweed wrapped outside your sushi.
He now resides in a pinked out Hello Kitty cage with two feisty wives whom neither has learned to love him for who he is.
Thankfully, Mojo is too confumzelled to realize his woes, he is one of the happiest little piggy you will meet in life.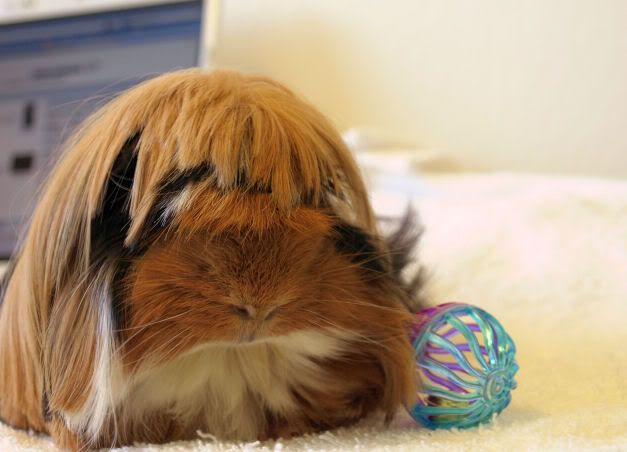 Now, moving onto our little Mitzy, who now obviously runs the show in the house.
She gets up each morning, whips out her planner and makes an appointment for Mojo's daily aggravation.
Then, she walks over to Beibei and tells her what she really thinks of her chin rolls and wide buttock.
By the time breakfast is served, you will have an animated audience, and a confumzlled lookerby.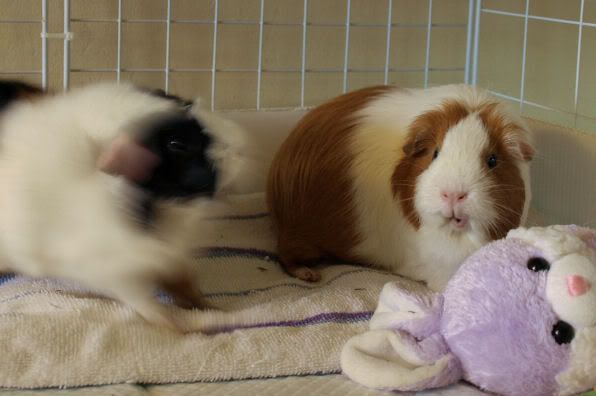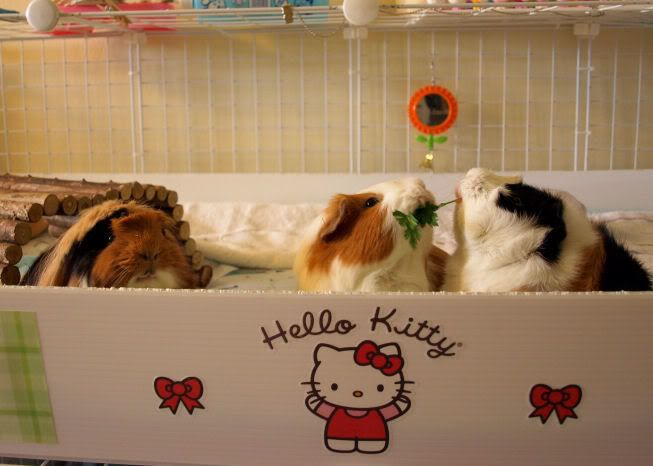 This pretty much wraps up our introductions, we would like to once again open our doors and invite you all to come in,
sit down with a cup of tea and share our daily mayhem and joys in our home.
So good to have a thread again, have a great weekend everyone! :)
Volume 1
Volume 2
Volume 3
Volume 4