It looks like no one made a new thread when the old one closed?
Anyway, old thread:
http://www.guinealynx.info/forums/viewtopic.php?t=49211
Lookie who got new fleece. Theme #1 is this tye-died/under water look. I had planned to buy it anyway and then found an entire yard of the stuff in the remnant bin for nearly half off! Yay!
I'm thinking about cutting up that green fleece into 'seaweed' and hanging it up for them to run through but for now it's being used as a bed.
Whole cage: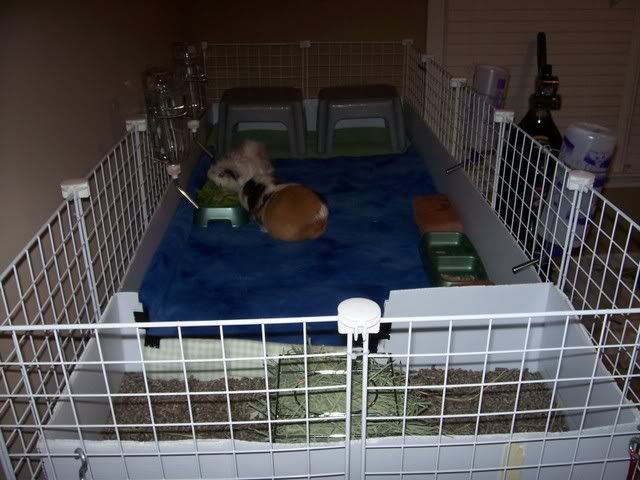 Look how much the boys care: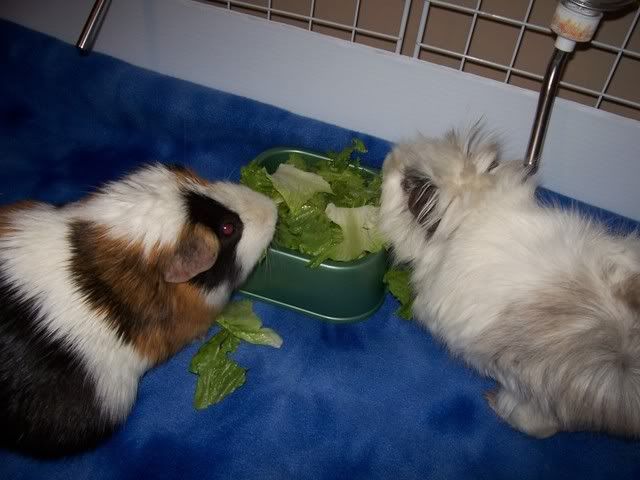 The other fleece I bought was a rugby stripe pattern which I love with the gray bed fleece I already had: