Lucy is at home with me at this time.
I had a long conversation with my wonderful (seriously, WONDERFUL) vet who answered all of my difficult and incoherent questions. I brought some critical care and blueberries and we watched her eat. The vet palpated Lucy's abdomen, and showed me the approximate size of the tumour. She explained the processes that are likely going on inside her little body and she helped me to work through my fears and hopes.
I decided that I wasn't sure enough of the extent of Lucy's pain or fear, given that she is still eating so well and enjoying cuddles.
I'm expecting her to go downhill fairly quickly as her lungs fatigue from increased work they have to put out. Probably she has days to go. I'm going to stay home this weekend to be with her and keep and eye on her. When the breathing problem gets worse, it will be time.
As of now, I'm happy and enjoying time with my girl.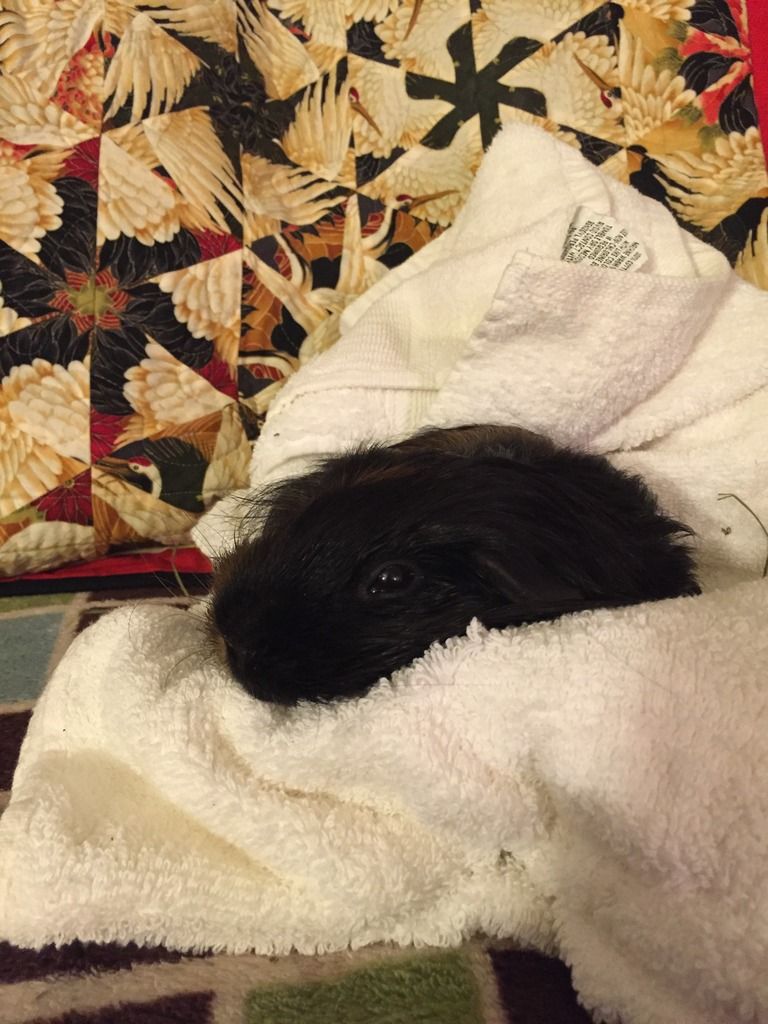 Thank you all for the support and understanding you have offered. It is truly appreciated.