Nine years today since I got my first piggies on the 4th June 2002.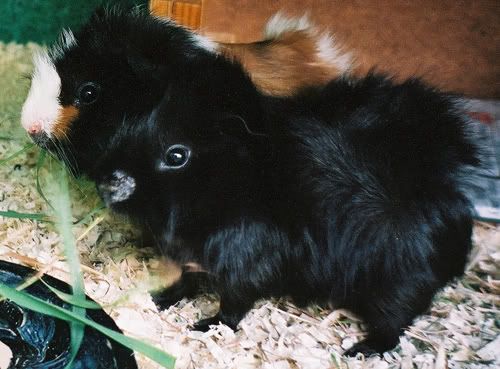 Here are Greedy Pig and Scoot (who started off as Blackie).
Yes from the pet shop, Yes in a plastic hutch, Yes living outside, and yes a nice crop of ringworm and snotty noses which started one week after they came home.